28 Feb 2023
ChatGPT and software development
Spokesperson : Suresh Sambandam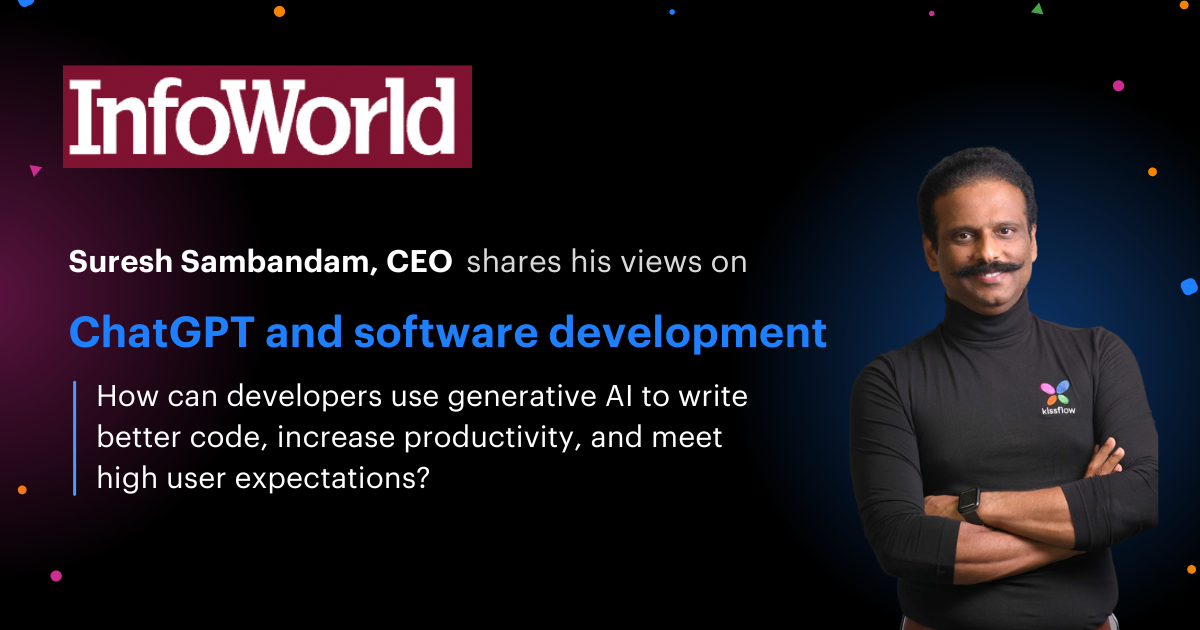 Isaac Sacolick, Contributing Editor of Infoworld has written an insightful piece about how Open AI's ChatGPT is enabling the software industry.
While the premise of ChatGPT's dependencies are debatable, its effectiveness is causing many people to consider how generative AI will change people's work in software development.
As it develops, ChatGPT will be able to write secure code - although crediting its sources is mandatory.
Our news directly to your email
Share this article