09 Aug 2023
Addressing APAC's tech talent crunch
Spokesperson : Suresh Sambandam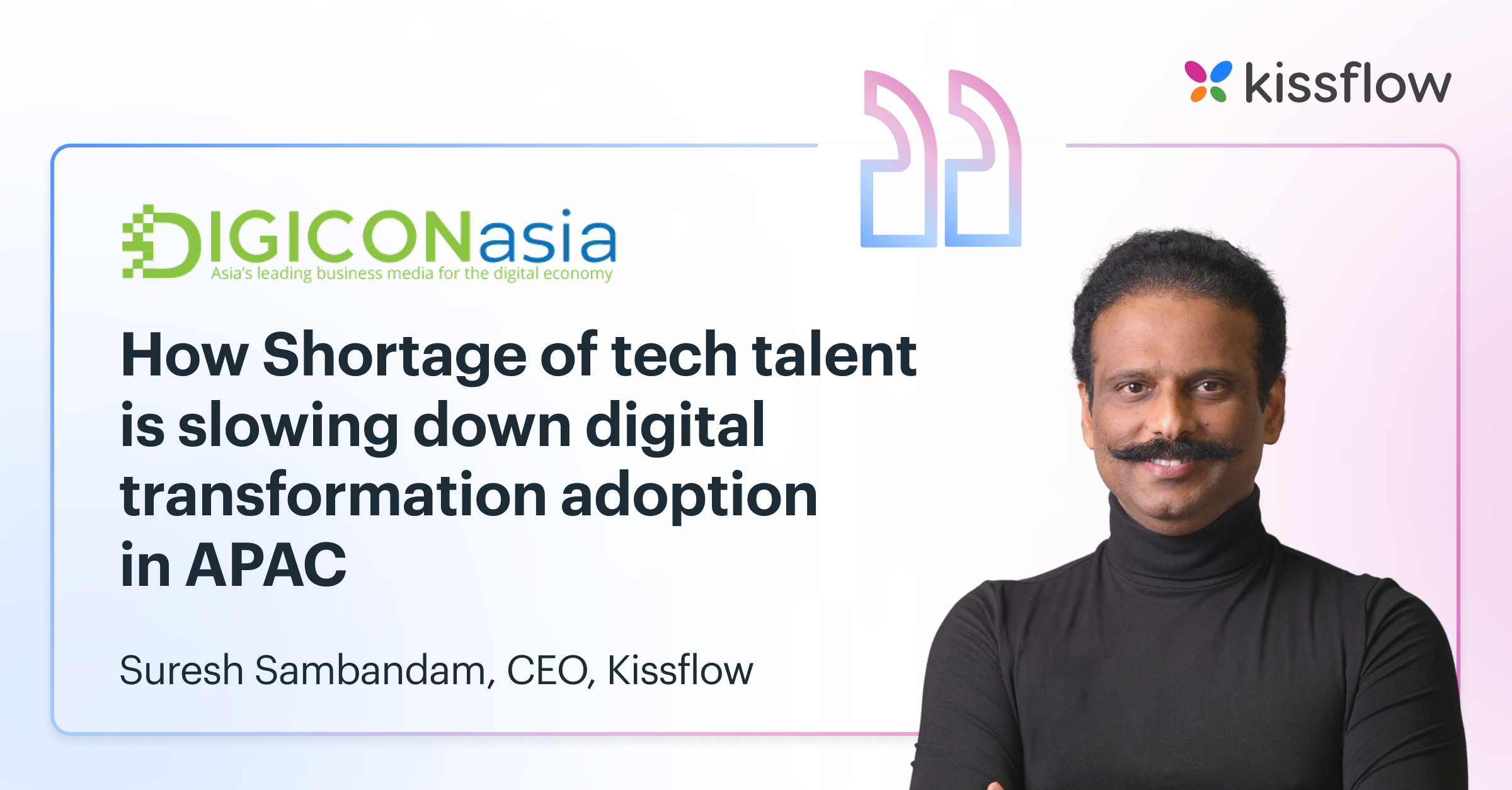 The inadequate response to the surging demand for technology talent in the Asia Pacific region, particularly in fields like coding, data, and cybersecurity, is an undeniable reality. Technology has become a pivotal driver of business expansion. Nevertheless, the progress it promises could be hindered by a shortage of skilled professionals, as highlighted in a recent IDC report revealing that a significant majority, ranging from 60% to 80%, of organizations in Asia Pacific have faced challenges in filling crucial positions in security, development, and data, compared to the situation in 2022.
Amid the backdrop of the COVID-19 crisis, numerous companies in the Asia Pacific region, spanning from SMEs to large corporations, have accelerated their digital transformation efforts over the past couple of years.
Suresh Sambandam, CEO Kissflow shares his views on this very pressing topic here.
Our news directly to your email
Share this article