25 Oct 2023
7 mistakes to avoid when developing RPAs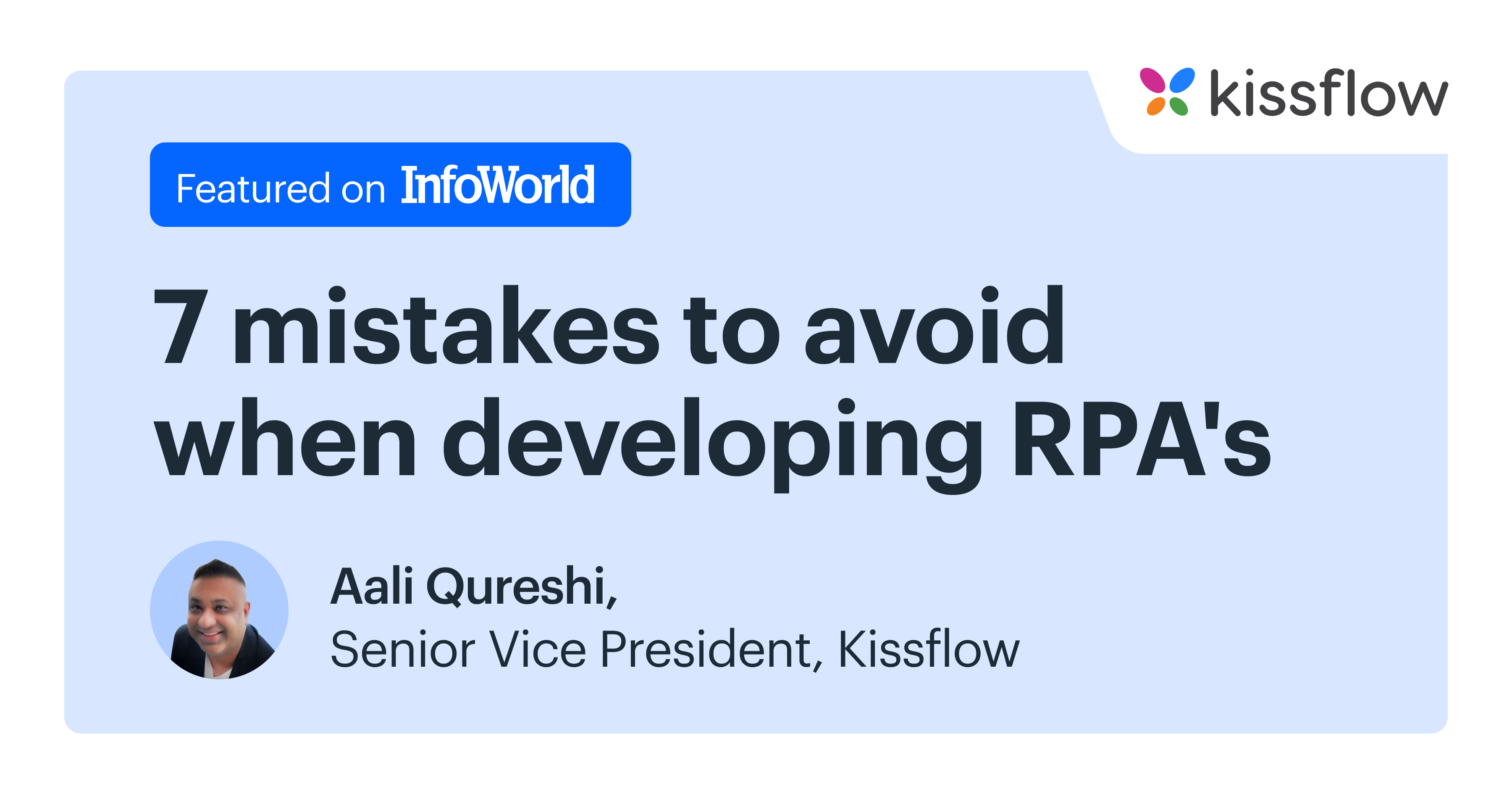 Robotic process automation (RPA) platforms are used to automate business processes. They provide business stakeholders and technologists with tools to develop, test, deploy, and monitor bots.
Many RPA platforms include process mining capabilities for mapping end-to-end business processes, discovery tools for capturing the steps when using different applications, development tools to improve a bot's capabilities, and operational environments to run and monitor production bots.
Isaac Sacolick of Infoworld dives deep into RPA and how companies are embracing it. Read this piece to understand what Kissflow has to say about this topic. "The biggest mistake when using RPA is to fall into the trap of thinking it can automate processes, and in reality, RPA is more accurately robotic task automation (RTA)," says Aali Qureshi, SVP of Sales for the Americas at Kissflow. "RPA bots are great for automating individual, repetitive vertical tasks, but if you want to create and automate more complex horizontal processes that span an entire enterprise, you need a low-code or no-code automation tool that allows you to automate tasks and processes in order to skip hand-coding."
You can read the entire piece here.
Our news directly to your email
Share this article