27 Mar 2023
3 Ways BFSI Brands can use Low-Code to Accelerate Migration from Legacy Systems
Spokesperson : Manish Narayanaswami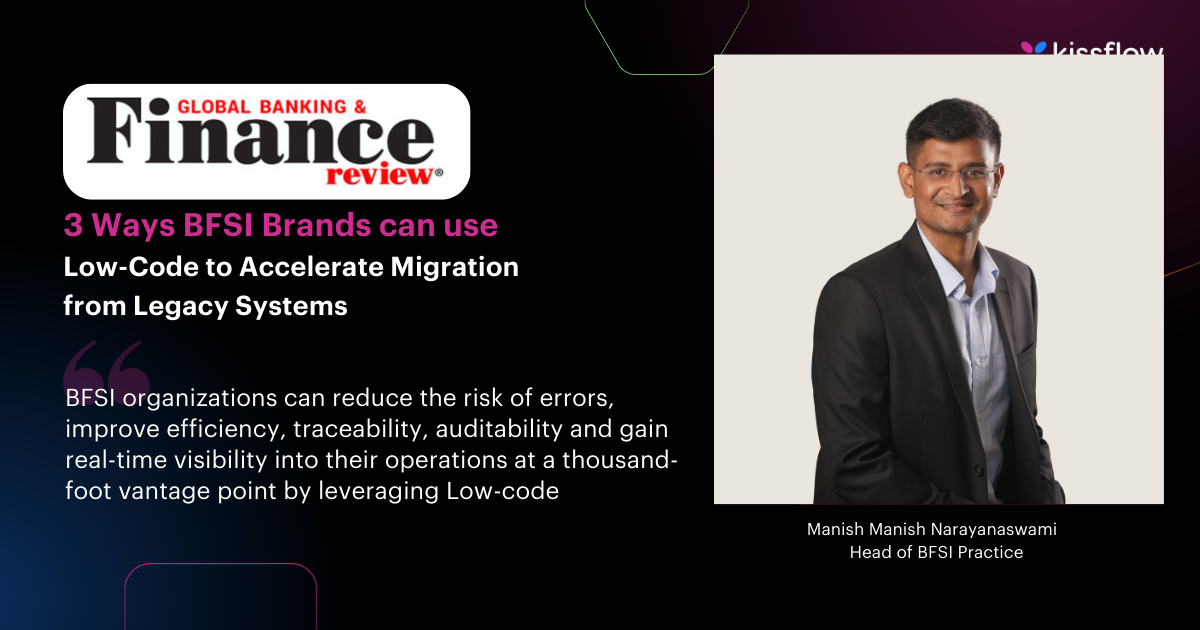 "With the fast pace of technological advancement and changing customer expectations for banks, insurance companies, brokers, credit card companies, etc., legacy systems can also pose a security risk. Contrary to what one may think, legacy systems may not have the same level of security features as modern, cloud-based systems and may be more susceptible to cyber-attacks."
Here's how low-code can be a low-cost solution to digital transformation and systems migration for BFSI organizations.
1. Low code Integration for Your Legacy System
2. Data model reusability
3. Adaptable systems designed for the future
Manish Narayanaswami decodes this trend in this article published in Global Banking and Finance Review.
Share this article