---
You are Here:
Issue Tracking
>> Why You Need a Bug Tracking System for Project Management?
---
Bug tracking systems are critical tools for developers, product testers, and quality assurance engineers. They not only help developers and testers find bugs and document them more efficiently but make it easier to monitor bugs throughout the course of their life cycles. But more than just helping resolve coding bugs, issue trackers help accelerate software development projects.
A bug tracking system transforms your entire project management framework, making it more efficient—and this often reflects in the overall quality of your software products. Here's how using a bug tracking system can help you manage your project better.
Understand & Analyze the Problem
To resolve bugs effectively, you need a tool that does more than just document issues. A robust bug tracking system is designed to help product teams get a better picture of the bugs in their product.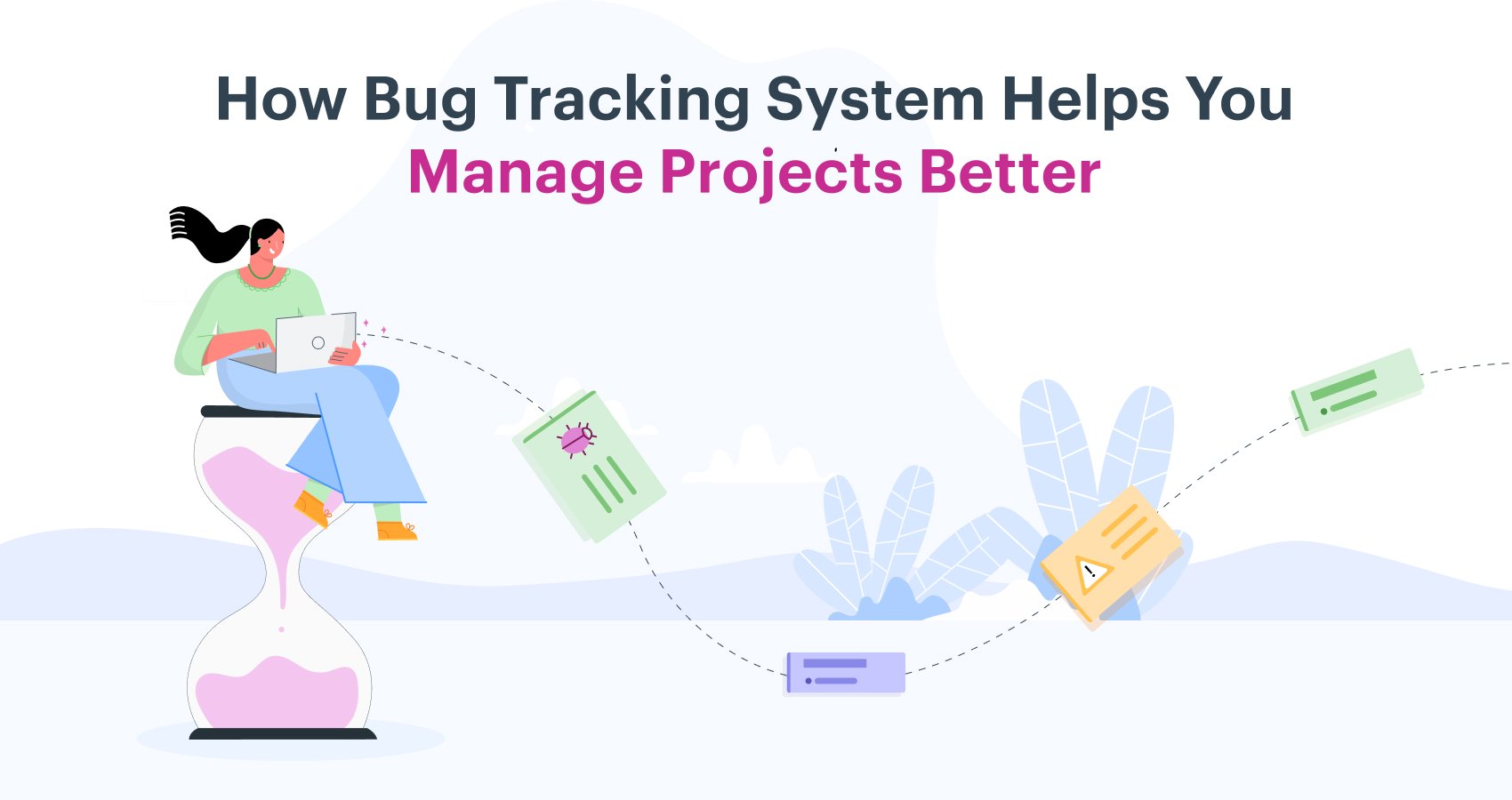 This begins with collecting incident data—what did the bug cause? What were the steps that led to the error? Where is the bug located? What is the impact of the bug? Answering these questions not only helps understanding the problem but tells engineers and testers how to prioritize and resolve them.
Timelines
Bugs directly impact the customer experience, especially if the product affected is business critical. And in addition to this, they also cause significant delays in future product updates and feature rollouts. More often, the success of the entire project depends on how effectively resources are allocated and project timelines are followed. Your bug tracking tool facilitates this by helping manage team resources and ensuring bugs are resolved in a timely manner. Knowing who is working on what ensures that resources and time are not wasted on resolving a bug. Teams are not overwhelmed and at the same time, nothing slips through the cracks since errors are being tracked from a central platform.
Features like automated escalations, approvals, and notifications also increase the speed at which issues are resolved. Tasks progress faster across the various stages of the issue resolution process because the bug tracking system gives the team greater visibility into the overall direction of the software project.
Communication
Bug tracking systems do more than just manage bugs. In addition to helping you understand and prioritize bugs, project issue tracking software contains team-friendly features that aid communication and collaboration towards resolving the identified bugs.
To start with, project bug tracking is a collaborative process. It has multiple moving parts—production and development, testing, and QA teams all need to come together to ensure bugs are sufficiently addressed and resolved. A project issue tracking software helps teams assign specific tasks to experts, derive context from new information, collaborate among cross-functional teams, and resolve bugs quickly while moving the project forward.
Reporting
Reporting is a crucial part of any project and a solid bug tracking tool will have robust reporting features. With intuitive case dashboards, users will always have up-to-date information about the status and timeline of every issue. They can even toggle between different views to modify the type of information they get to see.
This way, even users who are assigned to a project that is already in progress can easily get up to speed quickly thanks to the data-rich reporting system. Checking the issue status will let you know the progress that has been made and actions are taken to date on every issue.
Your bug tracker is also a valuable analytics tool that helps you to derive further insights from issue resolution data. Your product team can track trends and patterns which will help to proactively resolve future issues or even prevent them.
The primary purpose of a bug tracker is to track and manage bugs more effectively. However, the combination of features offered by a complete bug tracking tool like Kissflow Workflow can go a long way in speeding up the project development process.
As an efficient system built to simplify the process of managing product defects, Kissflow Workflow offers several features that your project teams will find very valuable for various stages of the software development lifecycle.
What are you waiting for? Try the best project bug tracking software today! Click here.