Introducing the
Kissflow App Store
Install fully functional pre-built apps to instantly automate and digitize your internal operations. Download apps to streamline your work without having to build from scratch.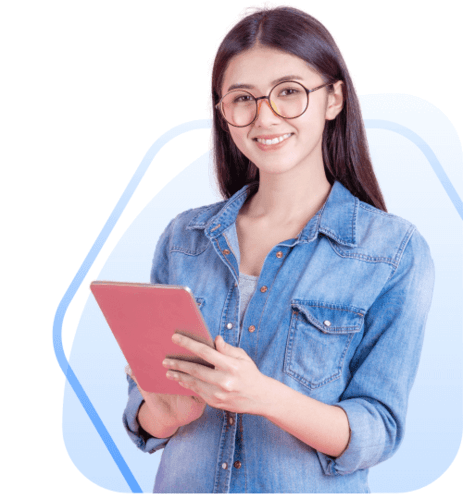 Professional Services Executive Dashboard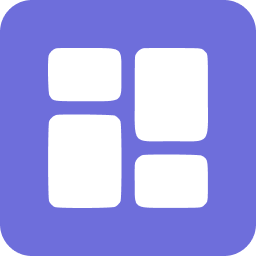 Category
Project Management
Creator
Category
Project Management
Staying organized helps teams save time and capital and work more efficiently. With the Professional Services Executive Dashboard app, teams gain a competitive advantage by keeping track of customer enquiries and projects in an efficient way. The app's stage-based enquiry board makes it easier to track enquiries. The data-driven executive dashboard delivers real-time numbers and charts for tracking enquiries and projects. This app lets users maintain a customer repository and collect customer feedback on the services they offer. It is an all-in-one app that seamlessly integrates all the stages of a professional service.
Enquiries tracking
An enquiry board that tracks enquiries through multiple stages, such as New, Initial connect call, Feasibility check, Proposal, Dormant, Closed, and Reopened.

Managers and team members can create new enquiries and assign them to the concerned users.

Enquiry board requests capture critical details like the enquiry type, customer details, quote details, requirements detail, and the efforts spent on the enquiry.
Project tracking
Projects are automatically created when enquiries are closed with a customer-approved status.

Project board will have different stages like Not started, Requirement gathering, Development, UAT, Go live - support, and Completed.

Project board requests will have critical details such as project type, customer details, project estimate, and planned vs. actual dates for different stages.
Tasks tracking
A task board with stages including Not started, In progress, On hold, and Completed, to track tasks within the project.

Tasks can be created by both managers and team members.
Managing a customer repository
Managers may add, modify, or delete customer records.

Customer data collected may be utilized in the project board.
Collecting customer feedback
Team members can send out feedback forms to customers as a public link.

Managers can review the feedback and assign it to concerned team members.
Dashboard view
Use charts to gain insights into projects based on stage, revenue status by quarter, and revenue status by employees.

Get real-time data on total projects, total enquiries, active customers, revenue, and other metrics.
Installation
Sign in to Kissflow, go to the Kissflow App Store, locate the app, and install it.
After installation,
On the app, click the Open button.

You'll be redirected to the application.

To add users to the account, click your profile picture on the top-right corner of the page > Account administration > User management. Then, click Add a user button and enter the first and last name, as well as your email address. Select the User type and click Add.

To access the app, you must first provide a role to yourself and the users.
Assigning roles
Users must be assigned to their respective roles as part of the app configuration, and it needs to be done on the Roles page. Each user must be assigned to only one role.
Alternatively, you can assign roles by following the below steps:
Click the More options button () located at the top-right corner of the app.

In the dropdown, click Share.

Under Roles, click Manager members to add a user to a specific role.
You can find the various app roles and its description below.
Roles and description
Manager
Team managers and leads of professional services are added to this role.

Managers have full control over the customer repository. They can initiate enquiry and project requests, view overall dashboard data, and review customer feedback.
Team member
Users who are members of the professional services team are added to this role.

Team members will be able to initiate enquiry and project requests, and view member-specific dashboard data.
Adding admins
The user who installs the app is the app's admin by default. Other users may be added as admins to the app by an admin.
To add an admin:
Click the More options button (...) located at the top-right corner of the app.

In the dropdown, click Share.

On the Share page, click the + Add developers button.

Add users or groups as developers and grant them Admin roles.

Click Add to submit.
Other required configurations
1.Setting up the customer repository
To add data to the repository, managers can import data into the repository either manually or as a CSV file using the Import CSV button. This can be done in runtime.
2.Activating public form URL to collect customer feedback
To collect customer feedbacks, admins have to turn on the public form URL. Click More options (...) > Settings > Public form. Turn on public form to get the URL. This URL can be shared with customers to collect their feedback.
3.Setting up the integrations
Once the roles are assigned, the app admin must enable all preconfigured integrations.
How to turn on the integrations?
Click the More options button () located at the top-right corner of the app.

In the dropdown, click Manage integrations.

Go to Connections and click Connect for each integration to authenticate.

Navigate to All integrations and turn on all the integrations.
Didn't find what you're looking for?
Let us know what we can build for you
Thank you! Our team will get in touch with you shortly.