Custom Enterprise Application Development Platform
Empower your developers and business users to create powerful, cost-effective, custom applications better and faster.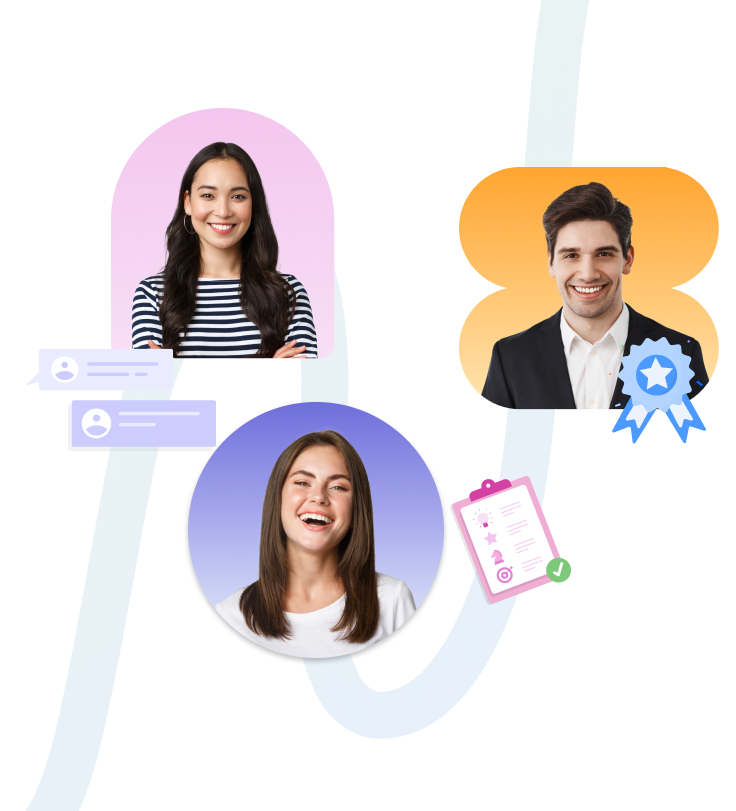 Statistics on the value of custom app development
The need for a custom app development platform
A custom app development platform allows IT and business users to develop more solutions and meet the rising demand for apps.
The market demand for app development is growing 5x faster, but most IT teams cannot meet this demand.

Companies with the best tools are 65 percent more innovative than bottom-quartile companies.
Technology has redefined jobs and styles of working
Leading organizations now value flexibility, speed, and automation. A custom enterprise application development platform provides all these qualities.
List of customizations Kissflow offers
Page builder: Facilitates users to design visually-rich pages by simply dragging and dropping different components and combining them.

Form builder: Forms easily capture important data from customers, website visitors, and users.

Navigation menus: Enables users to access the most useful sections of the platform.

App builder: Empowers enterprise users without coding skills to build simple business applications.

Process designer: Allows users to manipulate data, execute business rules, integrate different systems, and automate processes.

Dashboards: Provides better visibility and informed decision-making by putting key metrics on a single page.

Boards: Improves workflow visibility by conveying status information, bringing clarity to workflows and enhancing process efficiency.

Reports and analytics: Help users collect and organize data in an understandable format that fits their use cases.

Collaboration tools: Improves communication, cooperation, and problem-solving, streamlining work.

Integrations: Provides out-of-the-box integrations to ensure seamless communication between software.
Advantages of building custom apps using low-code/no-code
Reduce app development time: Take the pressure off your IT team by streamlining the development process. Allow IT to focus on high-value projects.

Upskill non-technical users: Empower business users to build internal solutions and streamline business processes.

Get rid of legacy systems: Eliminate traditional processes and simplify work with modern systems.

Digitize business-critical processes: Digitized processes boost productivity, improve the bottom line, and enhance the customer experience.

Work from a centralized platform: An all-in-one platform ensures easy process management and reduced costs by consolidating technologies.
Top features of Kissflow work platform
Intuitive drag-and-drop interface for easy workflow creation

Customizable forms for data collection and analysis

Streamline freestyle workflows and projects on adaptable smartboards

Enable real-time collaboration and communication and unify all your teams

Expand platform capabilities by connecting popular apps and APIs

Experience unhindered scalability and keep up with the growing demands
Different applications Kissflow can build for enterprises
Asset management systems

Procurement systems

Financial software

Operations Management systems

Process management apps

Customer engagement apps

Marketing apps

Sales apps

Data analysis tools

Customer support apps

Customer relationship management systems

Human resource management systems

Data security apps
Experience faster app development with Kissflow
Unleash the power of speed and agility with a custom enterprise application development platform. Enjoy streamlined business processes and steer your company towards a data-driven, agile future with Kissflow today.
Our customers feel the difference
Kissflow improved our global incentives program by reducing time and eliminating errors. Our international nominees are thankful for the quick process!!
Oliver Umehara,
Director
"This is so easy, even my mom could do this.' It was extremely intuitive and straightforward. The watermark was, 'I don't need to call IT to do this. I can do it myself."
Renee Villarreal
Senior IT Manager
"With Kissflow, I got used to developing processes very fast and the support given was very helpful."
Griselda Juve
Purchaser