Case Study
Automate customer orders and get glitch-free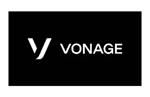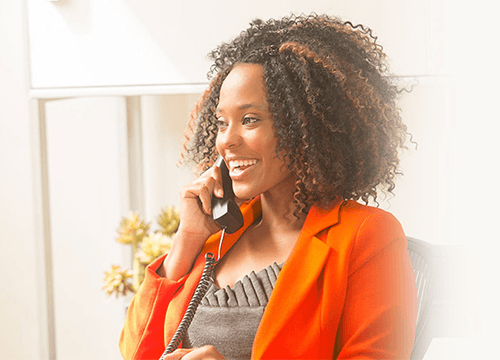 Industry
Telecom & Media
---
# of Employees
1,001-5,000
---
Headquarters
USA
Vonage
In 2005, Vonage started its operations in the UK and has been providing affordable, flexible, and portable communication solutions to businesses and individuals alike. Over the years, Vonage UK has seen rapid growth in its business and which is only bound to amplify even further. Vonage aims to make communications more flexible, intelligent, and personal, to help enterprises the world over stay ahead. They provide unified communications, contact centers, and programmable communications APIs built on the world's most flexible cloud communications platform.

"We have complex processes. Kissflow helps us enforce standard processes and makes sure nothing gets lost or goes wrong."

Challenges faced
Complex system. Earlier, Vonage had a custom workflow system that was extremely complex to use.

Manual interactions. Employees had to interact manually with the custom workflow system, which led to a lot of errors.

Orders misled. Since employees had to manually interact and update information, orders were misled.
Solution
As Vonage started seeing growth in the number of customer subscriptions, they brought in a custom-built workflow system to manage customer orders and requirements. The objective of the system was to bring structure to provisioning devices while placing orders in the supply chain through workflows. An effort was made to get every member of the organization into the workflow; only the custom system proved too complex to use. Eventually, the workflows saw a lot of manual interaction, which paved room for errors.
Colin Bonner, VP of Business Operations, and Tim Henderson, Development Manager at Vonage UK, shared their experience on what was work like before. "Things would slip out; processes wouldn't take place as designed to.. orders were misled.."
Vonage wanted a simple solution that would ensure every step was followed while carrying out a process and, at the same time, give them an insight into the status of each process.
Tim found Kissflow while searching for a simple solution to his organization's burgeoning problem. Having automated the customer onboarding process and other ad hoc processes, Vonage UK controls its orders through workflows. Internal communication between teams and communication with suppliers outside the organization is glitch-free.

Vonage now has its workflow integrated with the organization's flow of operations. Kicking off a customer request workflow when a customer submits a subscription form, through the approval cycle in the finance department and down till the operation team releases the order. Colin and Tim streamline & automate complex processes at Vonage. They truly are Kissflow champions!
Results
Vonage's key achievements using Kissflow are:
Streamlined complex processes without manual intervention

Reduced the process cycle time

Eliminated errors in information, preventing orders from being misled