Vibrant Emotional Health
Supporting Mental Health With Process Health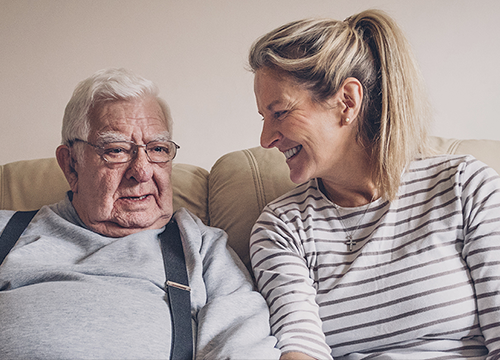 Industry Type
Non Profit
Number of Employees
201-500
Number of Apps Created
20
❝
Filling Kissflow forms is easy and takes less than 5 minutes
Zenzele Tanya, Internet Application Specialist
---
Vibrant, a non-profit organization based out of New York, has been helping people achieve mental and emotional wellbeing for the past 50 years. They are the force behind the National Suicide Prevention Lifeline, one of the largest providers of suicide prevention services in the world. They also administer the NYC Well program for residents of New York City.
Moving Out of Manual
Every organization needs to keep tabs on the purchases they make. In 2012 at Vibrant, anything with purchase approvals or fund requests had to be done by physically walking from person to person. There were times when executives were completely occupied in meetings or traveling, and it would take several days to move ahead. They needed a better solution.
They started using DocuSign, but faced some significant challenges. Inside the forms, they couldn't do automatic calculations, manipulate data, or search for reports with keywords. It was really only suited for getting signatures on a form.
On top of that, the cost was driving up and they could only afford a few licenses even though they needed to expand the usage.
A New Automated Solution
As a growing organization, Vibrant needed a way to scale their automation without having to pay a lot more. Their biggest needs were to get a solution to automate approvals faster and a way to access them remotely.
Vibrant makes a lot of purchases for different reasons. They needed a process to make payments and submit requests, and also allow the Finance team to review and issue a cheque to pay the vendor.
David Koosis, CIO at Vibrant chose Kissflow because of the ease of use and cost. Initially, multiple departments helped create the process. They decided on the layers of approval, who approves what, and the thresholds for different approvals.
Kissflow Makes Work Easier
Kissflow is easy to use, and it's convenient to search for a particular item inside the reports. Using Kissflow forms, they can include automated validations to make sure data and expressions are correct before submitting the form. This has cut down on manual errors significantly.
Vibrant uses Kissflow for permission approvals and to submit requests. The time for filling out the form has been cut by more than half. Their users find it faster and easier to fill the Kissflow forms, and don't have to jump back and forth between spreadsheets to enter the information correctly. The time taken to complete the form has been cut in half.
Zenzele Tanya, Internet application specialist with Vibrant, says, "My experience with Kissflow has been smooth. With our complicated cost center system and the training I underwent, I was able to take my application live easier. I love Kissflow's customer support. They are really good with timely responses and someone else steps in if the SPOC is busy."
Small Steps to Better Health
Vibrant is planning to move all of their forms to Kissflow in the next few months, and is looking forward to extending its use.
Kissflow is honored to be a mental health ally with Vibrant as they provide emotional support and care for people.
Automate Work. Reduce Chaos
Drag & Drop. No Coding Required. Trusted by 10,000+ Companies.