SoftBank Telecom
Make Your Own Apps Easier, Faster, and Cheaper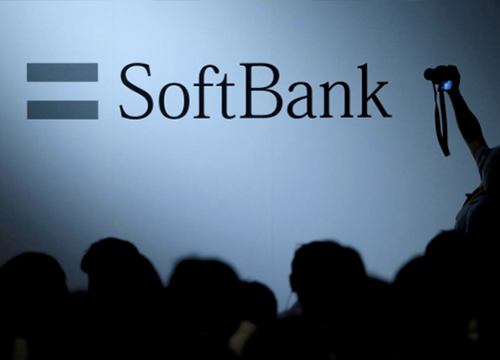 Industry Type
Telecom & Media
Number of Employees
1001-5000
Number of Apps Created
28
❝
The beauty of Kissflow is how quick and easy it is to create the apps I need. It's so user-friendly that I made exactly what I needed in 30 minutes.
Oliver Umehara, IT Manager - SoftBank Telecom
---
Recently, we spoke to Oliver Umehara, the IT Manager for SoftBank Telecom, America. They have been using Kissflow since 2016.
How did SoftBank Telecom start using Kissflow?
We started using Kissflow in our US Team. Then our Europe office contacted and asked us if we use any software for approvals and automation. We suggested Kissflow and they also started using it.
We found it to be extremely user-friendly, and the mobile app is very handy. After the initial testing went so well, we started using the same apps for our offices in the UK, San Francisco, and Germany. My boss is very happy with it, and so is everyone else.
Kissflow is very affordable, and can do what other expensive products can do, but quicker and with less effort.
What were your processes like before Kissflow?
Before Kissflow, we managed everything in spreadsheets and email. But now, with Kissflow we can include all the managers in the workflow, not just one person. The easiest part of Kissflow is that you don't have to email everyone all the time. Using spreadsheets and emails was extremely tedious.
Which features of Kissflow do you like the most?
The drag-and-drop part of designing workflows is amazing. But, pretty much everything about the product is good. Since Kissflow is based on Excel formulas, my boss was able to create a lot of conditions and advanced features easily (she's an Excel Guru!).
Our VP of North America is mostly in the air, so approvals are hard for him to pull out of email and could get delayed in the old system. The greatest thing is that now he approves requests on the phone using the Kissflow mobile app. Some of our leaders approve 10-20 requests a day from multiple subsidiaries.
Two days ago, I created an application–Reimbursement for Gym Memberships–and I was able to create that in 30 minutes. That's the beauty of Kissflow, being able to create apps quickly.
How has your experience been with support?
I've been pretty amazed at how responsive and attentive the chat support is. As soon as I have a question, someone is there with an answer for me. I've had a lot of complex requirements, but I've always had someone eager to help me out. Having videos in the documentation goes a long way in helping me figure out the basic functionality of Kissflow. I would give it a 10 out of 10!
What other benefits do you get from Kissflow?
I don't have to train other employees. It takes about 10 minutes for me to show them the system and then they figure it out on their own.
Have you been able to save costs with Kissflow?
For expense and travel reimbursements, we were using Concur, and they were pretty expensive. They have something similar to Kissflow. Thanks to Kissflow we are not using it anymore. Their software fee was a few hundred dollars per month for a few licenses so we are saving a lot of money now. It's pretty complicated so we don't use their workflow.
What are your future plans for Kissflow?
In a few months, we are planning to adapt Kissflow to our other two subsidiary offices and we will continue to use it for a long time.
Automate Work. Reduce Chaos
Drag & Drop. No Coding Required. Trusted by 10,000+ Companies.