Servitron
Workflow Automation Through Communication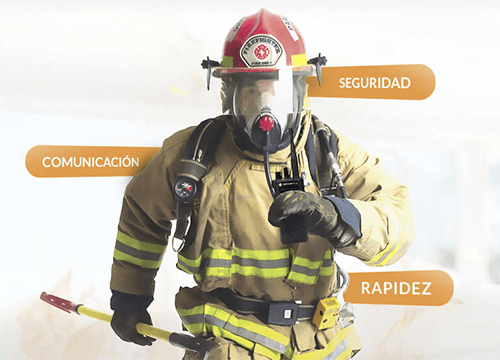 Industry Type
Telecom & Media
Number of Employees
37
Number of Apps Created
51-200
As one of Mexico's leading radio communications service provider, Servitron has been offering reliable products and solutions to thousands of businesses for the last 15 years in nearly every industry.
Over 30,000 users in 10 major cities across Mexico rely on Servitron to stay in touch across large distances.
But there was just one problem.
An Ironic Trap
While Servitron helped other businesses bridge their communication gap, it was having trouble communicating smoothly with its own teams. As teams went out on-site to set up new radio towers or meet prospects, they were facing significant delays in getting approvals for simple tasks like expense reports or travel claims because authorizations happened on paper or through emails. The paper processing took too long to complete while email requests were hard to keep track of.
Servitron contemplated writing their own software to overcome these routine workflow hurdles, but they soon realized it would be too expensive, take a lot of time to develop, and may not be as flexible as an out-of-the-box workflow platform.
Servitron was growing fast and realized that they needed to fix this problem to accommodate their development.
Servitron Meets Kissflow
The story took an optimistic twist in September of 2015 when Servitron discovered Kissflow. Kissflow helps Servitron simplify its processes and keep track on them at every step.
"We wanted to automate and have records on different processes and (we) were looking for a software solution that was easy to use – something where you don't need an IT guy to customize and where the end user can design and correct their own processes," says Juan Carlos Calderón Tapia, Head of Operations at Servitron.
He adds, "Kissflow is very easy and user-friendly…users can now create processes by themselves without the need to go through a software design process or involve the IT department." What's more, he says after adopting Kissflow, many other departments are eager to try automation on their own processes.
How is Kissflow Helping?
Servitron has also seen huge benefits on the financial and operational fronts after embracing Kissflow. The workflow platform has saved the company from burning a large chunk of their bottom line on paper-based expenses and reduced their processing time on approval cycles.
And, as a company that is known for offering communication services for two-way radio devices, they love Kissflow's mobile app and its functionalities above everything else. Tapia enthusiastically explains, "A good part of our operations and maintenance crews are constantly deployed (on the site) and having an easy-to-use app in their phones has simplified some previously tedious approvals like hotel stay expenses, airplane ticket approvals, travel expense reports, and so on."
Now they don't have to dig through an avalanche of emails to track a certain request. They can follow-up on tasks in real-time, make people accountable for pending tasks, and complete tasks even on the move.
Banking on a Promising Partnership
Kissflow's integration with G Suite was icing on the cake for Servitron because the company had recently migrated all their services to the Google domain. "The product is solid, it's affordable, and we get adequate support," Tapia says, expressing his company's happiness about moving to Kissflow.
Currently, Servitron uses Kissflow extensively to automate their travel expense workflows, access authorizations for infrastructure, and service and maintenance of their vehicle fleet. Tapia says that the company is planning to expand Kissflow's use with their business partners, suppliers, and contractors to improve their business interactions.
Automate Work. Reduce Chaos
Drag & Drop. No Coding Required. Trusted by 10,000+ Companies.