Case Study
The last mile of workflow automation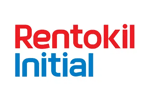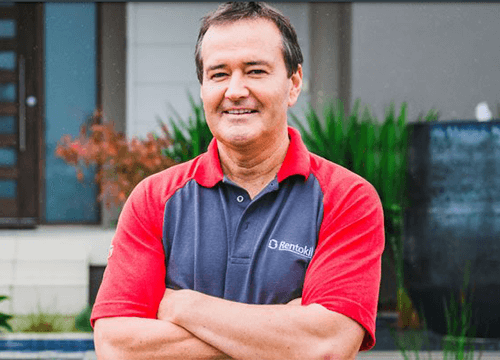 Industry
Construction & Services
---
# of Employees
10,000+
---
Headquarters
UK
Rentokil Initial
Rentokil Initial is one of the largest business service companies in the world in the areas of pest control, hygiene, and workwear services, with more than 25,000 employees in over 60 countries. They pride themselves on offering the strengths and experience of a multi-national organisation, while retaining the agility and characteristics of a local company.
"We love the ease of using Kissflow without having to be an IT specialist."

Challenges faced
Difficulty in handling ad-hoc processes. Rentokil handles ad hoc processes frequently, and some things fell through the cracks, creating a lot of chaos and lag. Executives traded emails to move the process along, but it was not an optimal solution.

Time-consuming approval cycle. Since executives used emails to process approval requests, admins faced difficulties in tracking the requests. The approvals were delayed.

Decreased productivity. Employees could not focus on their actual work as most of their time and energy was spent sifting through long emails to find the information they needed.
Solution
Rentokil Initial found that, despite having most regular processes running smoothly with their existing software, some things were still falling through the cracks. Specifically, processes that did not happen on a schedule but still required a set of approvals and input – something that still meets our definition of a workflow.
Looking around for a simple solution to cut through their chaos, Rentokil chose Kissflow, and it hit the sweet spot. They found Kissflow's interface and features to be exactly what they were looking for. They loved the ease of using it without having to be an IT specialist and being able to generate ad hoc reports and charts at the drop of a hat.
Rentokil's biggest victory using Kissflow was being able to streamline all ad hoc processes and track approvals from a single console. Moreover, the executives at Rentokil gained complete visibility into processes and could anticipate potential bottlenecks and delays.
Results
Rentokil Initial could experience the following benefits with Kissflow:
Easily create and automate processes without having to be an IT specialist

Gain complete visibility into processes and anticipate potential delays

Streamline ad-hoc processes and generate ad-hoc reports and charts at the drop of a hat
Just like the person who has everything can always use another jar of Nutella to plug those hunger gaps, Kissflow can be the perfect solution towards going the last mile and making sure your entire office is automated.