JourneyOne
Contract Renewal Doesn't Have to Be Taxing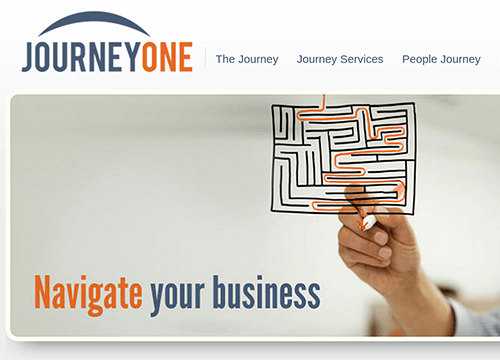 Industry Type
IT - Software & Hardware
Number of Employees
51-200
Number of Apps Created
23
❝
With Kissflow, we get what we pay for and more. We don't lose information and can track processes better.
Susanna DeBari, JourneyOne
---
Every business environment consists of numerous contracts, each representing the relationship between the business and its client or partner. Although there is a lot of excitement and care taken while signing a contract, the contract renewal garners just about the attention a bee buzzing in a football stadium receives. Failure to renew contracts on time affects the profitability of the business as contracts are pivotal to the business's revenue and expenditure.
JourneyOne is a business consulting company in Perth that offers a range of services to large and successful organisations in Australia. JourneyOne consultants provide expertise in terms of business strategy; process and program management to their clients, helping them realize their goals and profits. Their organisation handles numerous projects and clients resulting in loads of contracts being signed. The scenario remains the same in almost all businesses. With the growing number of contracts an organisation sings, it becomes increasingly difficult to track contracts, let alone have knowledge of the personnel handling it.
Tracking contract renewal:
The significance: Tracking contract renewals provides organizations the opportunity to modify the contracts and maximize their gains. Businesses get better visibility and control of the project, thereby increasing their efficiency and productivity. With in depth visibility of the project, it helps in narrowing risks and reducing cost.
Conventional tracking: Organisations have used emails and calendars to track contract renewal process. They mark up renewal dates on their calendars and use emails for their correspondences and approvals. Sounds simple and effective, in reality it isn't. Each renewal process has numerous elements attached to it and would often require approval from a set of people. This approval has to be sought from all the participants in the organisation for every iteration made to the contract, only to be sent to the client for their approval. And from there on the contract traverses between the organisation and the client before it is finally approved. In the mean time, customer contract data such as renewal dates, bill amount etc. can be mangled and create unpleasantness for the involved parties. One may as well resort to the old ways, where contracts were barely even tracked and in most cases contracts would outlive the organisation and the contractors who signed the pact. 😉 !
Tracking renewal on Kissflow: Susanna DeBari, consultant and Operations lead at JourneyOne, was looking out for a tool to automate organisational processes when Chuen Seet, Principal at JourneyOne, located Kissflow for her. Tracking contract renewal at JourneyOne was a trouble Susanna was trying to crack. They had to prevent the contracts from expiration. With Kissflow they could track contract renewals with ease.The chances of data being distorted or data falling through the structured workflow doesn't exist.
The ability to track contract renewals effectively increases the veracity of contract invoicing and improves the possibility of restructuring profitable deals. Susanna, apart from automating contract renewal process has automated many financial and administrative processes at JourneyOne. Susanna DeBari is undoubtedly a Kissflow power user we are proud to have. 🙂
Automate Work. Reduce Chaos
Drag & Drop. No Coding Required. Trusted by 10,000+ Companies.