Bergstrom Auto
Automated Processes Pay Back Big Dividends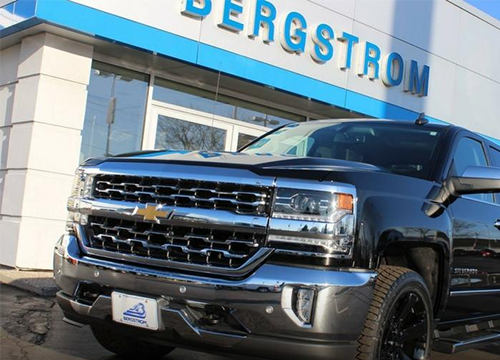 Industry Type
Automotive
Number of Employees
1,001-5,000
Number of Apps Created
10
❝
We make back the money we spend on Kissflow.
Corey Popp, IT Director
---
Bergstrom Automotive is Wisconsin's #1 Automotive Dealer. They have 44 car dealerships around the state and thousands of employees. Bergstrom has a central office, but most of their employees, including sales and service, are scattered around all the different dealerships.
Standardizing processes and controlling workflows across every location is a huge challenge. Back in 2014, they faced a big issue in regulating their accounting write-off process. Before processing a write-off, several people needed to approve the loss, both at the corporate and the local level. At the time, they were sending paper forms through the mail to each branch to get the right signatures. More often than not, the papers sent for approval never came back. Accounting had a hard time tracking, and felt like they were sending requests into a black hole.
The process was a big burden not only in terms of inefficiency, but they were also writing off a lot of money that may have been able to be recovered.
Removing Barriers Through Automation
Corey Popp, IT Director for Bergstrom Automotive, discovered Kissflow in 2014. He quickly built a digital automated workflow for accounting write-offs. "Kissflow was so simple that I design the app myself by pulling out the necessary fields. I built formulas wherever necessary, and writing those formulas didn't require any programming. Kissflow makes creating the process super easy."
The reduction of paper forms and mail costs was immediate. However, the road to efficiency had just begun.
"When we first automated the process, we realized that we didn't have the right people involved. Specifically, we needed the service managers to be a part of the workflow as they were the ones who could most easily stop the write-off," said Corey.
Making the change took a matter of minutes inside the app builder. After optimizing the process, Bergstrom Automotive is more confident in their ability to stop a write-off when needed.
"Anyone can stop the write-off process when the need arises. Our service managers might notice that a warranty is missing a signature and send it back to the required person to work on it. It was easy to track and know what's pending and where."
Every stopped write-off means more money saved for the company. "We easily make back the money we spend on Kissflow. It pays for itself," said Corey.
Automation Delivers Process Control
Bergstrom Automotive really enjoys using Kissflow. They like the fact that they can nudge the existing task owner to make sure the request gets completed on time.
Kissflow reduces the time consumed for processing approvals across all dealership locations. It helps them initiate, track and modify processes from any location, and each request is handled exactly the same way.
Future Plans
As they start their fifth year with Kissflow, Corey is looking for more ways to use it. "I'm trying to expand it to various departments inside our organization. There are two processes I have in mind that I think will also add a lot of control and cost savings."
At Kissflow, we are happy that Bergstrom Auto uses Kissflow to automate approvals to keep everyone in Wisconsin moving smoothly.
Automate Work. Reduce Chaos
Drag & Drop. No Coding Required. Trusted by 10,000+ Companies.