Effectively communicating and ensuring everyone is on the same page is still one of the biggest challenges in project management. Both experienced and novice project managers (and official and unofficial) face this issue and their teams often proceed without any clear understanding of what needs to be done.
5 popular roadmap software for product teams in 2022
Are you looking for a way to enhance your team's performance with a roadmap? If yes, then why not use the best tools available on the market! Here are the 5 most popular product roadmapping software tools that can help project teams strategize your next steps and bring your vision to life.
1. Kissflow Project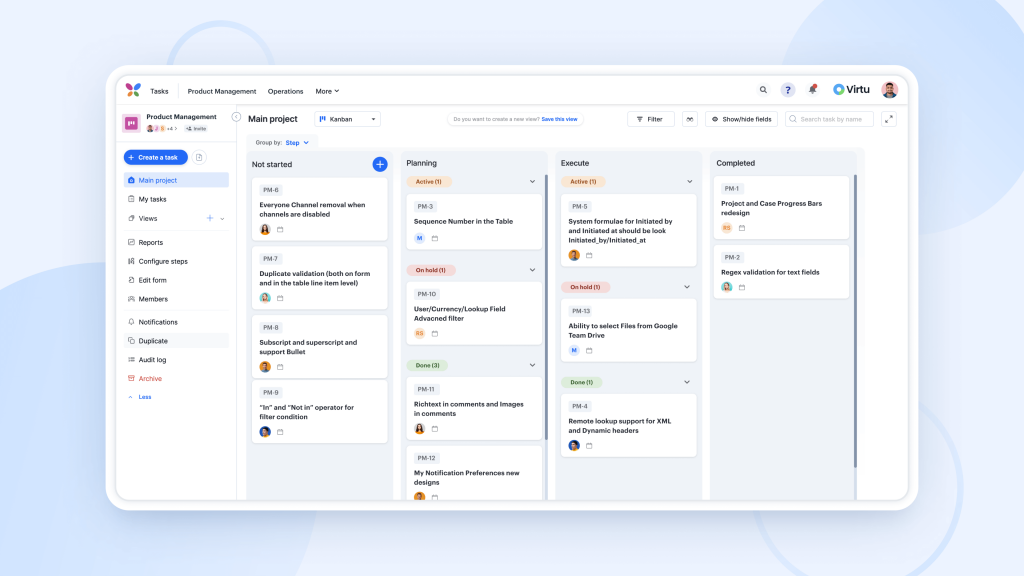 Why limit yourself to roadmap software only? Kissflow Project is a comprehensive project management package that comes with all the features and capabilities you'll need to get the job done in the most effective and efficient manner. Kissflow promises to simplify the way you handle projects and follows through with its excellent project management features and automated processes.