Project
Project Management Strategies for a Successful Project Manager. Answered by Experts.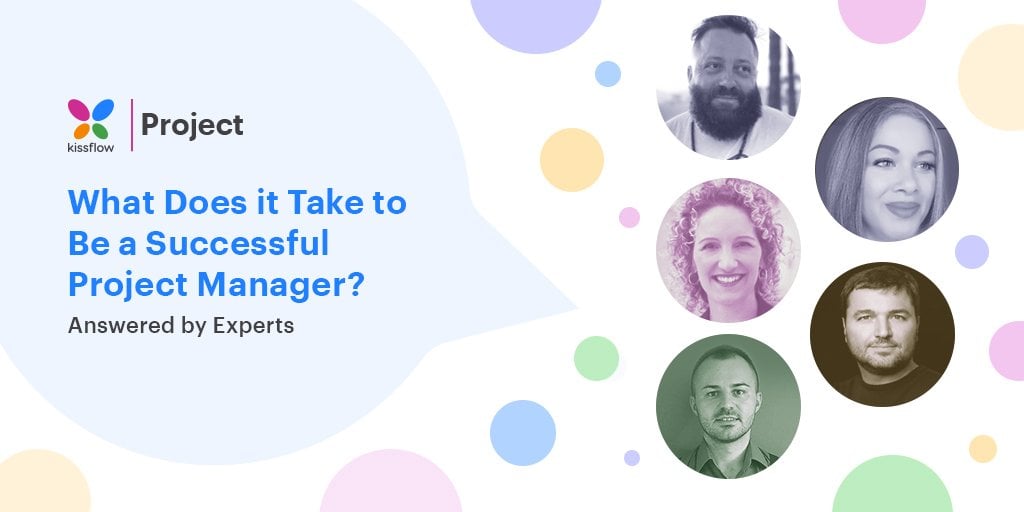 Being a project manager sure is demanding.
Between—
—it can be hard to find balance and thrive in your career.
As a project manager, you're not just trying to manage projects day-to-day, hit deadlines, and submit project reports to senior management. You're trying to do the best work possible that will, over time, add up to shining career success.
A stellar project-management career requires project management strategies that you manage your projects intelligently with enough knowledge about the frameworks and methodologies required for successful project delivery. A successful project-management career demands that you find a balance between planning projects, executing them, and tracking your progress.
Doing this will help you deliver success on individual projects and will guarantee long-term success in your project management career.
We reached out to 5 project-management experts to understand what project management strategies have helped them:
plan successful projects,
track progress,
collaborate remotely,
and define success when they achieve it.
Having a well-structured project-management strategy will help you deliver projects easier and faster, collaborate better with various organizational functions, and increase your chances of a successful career.
Without further ado, let's dive into how some of the top project managers ply their craft.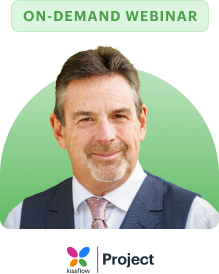 Project Management for Non-Project Managers
Expert insights from an award-winning project expert
Get access now
What strategies do you follow when coming up with a project plan?
The strategies you employ while launching a project will go a long way in determining how successful it becomes. How do the top 1% of project managers come up with strategies for launching new projects? What are their recommendations? Read on to know.
1. Adriana Girdler – Productivity Expert | President, Cornerstone Dynamics | LinkedIn

Project management isn't merely a task-orientation activity.
It's a lot more holistic.
My techniques and strategies are a lot about methodology and looking at frameworks. For every project and scenario, I use standard documentation.
I follow the five PMI stages of project methodology (Initiation, Planning, Execution, Monitoring, and Control, Close). Also, each project's scope and deliverables are very specific to help me oversee the project and motivate team members. Motivation is key to success. As a project manager, I'm not doing work but instead always overseeing it.
2. Moira Alexander – Founder, PMWorld360 | LinkedIn

First, I involve others with the needed knowledge and experience. I start with the project's end goals; then at a high level, I document what needs to be done to successfully reach objectives and where the biggest risks might potentially be lurking. I leave room for when I may be wrong, keep open to other ideas, and remain flexible to change.
3. Ricardo Viana Vargas – Author, Practical Guide to Project Planning | Principal, Macrosolutions | LinkedIn

The plan is the map of the journey. You must understand clearly where you want to go first. This is the single most crucial strategy to get your project right. Many people start doing things to demonstrate action and agility without even knowing what they want to accomplish. It is one of the biggest failures when we try to move fast and not think about where we want to go.
4. Rex Freiberger – CEO, Gadget Review | LinkedIn

In my experience, coming up with an effective project plan is definitely a team effort. As a group, my team works together to outline the goals, individual tasks, and overall objectives of the project. We also take special consideration to create a realistic timeline that we will be able to follow to ensure quality work by our deadline.
5. Nikola Baldikov – Digital Marketing Manager, Brosix | LinkedIn

I always begin my planning process by visualizing the end of the project together with customers and other interested parties.
What will the final product look like?
What results will this project lead to?
What will be different once the project is finished?
These are a few of the questions that help us create a shared vision for the project. Once this is done, I can more easily work backward to outline the steps I need to take to get there. During the execution phase, this vision will keep us focused and motivated.
How do you keep track of progress?
You can only meet your project-management goals when you keep an eye on them and track them as you progress. How does one do that?
1. Adriana Girdler
A task list and a Gantt chart or a calendar schedule would be the two main types of documentation you would use for tracking tasks.
While there are many software options that create task lists and handle scheduling, I prefer to use Excel. I create my task lists within Excel and organize them as needed. My team also communicates within it.
A project manager must oversee everything.
I've tried many software programs including Microsoft Projects but find they don't address all my needs, particularly with communication.
As a project manager, be the link between team members, ensuring that everyone understands their role in delivering a timely, high-quality project. That's where the documentation becomes important.
2. Moira Alexander
The best way to keep track of all of the moving pieces and progress is to use project management software that fits the policies, processes, methodologies, and project-management culture in an organization.
3. Ricardo Vargas
Do not prepare the status report. You need to follow progress today in a permanent way. You must adjust to changes in real time. All status reports demonstrate the past and are, most of the time, dated to show in what direction you should steer to get things back on track.
4. Nikola Baldikov
I'm a visual person, so I tend to use visual methods for tracking progress.
I've had a good experience using the Kanban Method, which is great for both planning and tracking purposes. This method allows my team and I to break down a complex project into concrete tasks and follow along as we accomplish them. Regardless of whether someone uses this specific method or not, it's a good idea to have some sort of visual-tracking mechanism.
Tips for remote project teams
Since the pandemic-induced new normal set in, businesses have been forced to pivot to remote operations to stay up and running while staying compliant with health regulations. How can project-management teams function optimally while operating remotely?
1. Adriana Girdler
Pre-Covid, I loved being at the office. I still love heading to the office, asking "how are you doing?", and connecting with colleagues.
Meetings are all about resolutions and brainstorming. I now do virtual check-in meetings so we check in on one other.
At the start of each week, I check in on how my team members are doing, what they're working on for the week, and what they plan on doing. If you use the Agile Methodology, instill short and sweet check-in meetings with teammates that help to learn what they're working on that others need to be aware of.
Being in front of the computer all day can be tiring and mentally draining. Physical presence and energy-matter. A good virtual fix would be to centralize your communication somewhere and all the status updates elsewhere so that you can only go there to provide status updates.
2. Moira Alexander
Frequent, timely, and clear communication is a must. I recommend using good conferencing/meeting and collaboration software. It would be ideal for such software to be built into or integrated with your project-management platform. Make sure to factor in distance, time zone changes, and cultural differences when working with remote teams from around the globe.
3. Ricardo Vargas
Success in remote teams is based on trust. The most important tip I want to share is not to micromanage your remote team. Making endless meetings to check if people are working or not is not mature; it is ineffective and demotivates.
4. Nikola Baldikov
Facetime is crucial when working remotely and should be prioritized. Remote work tends to lead to less connection between team members, which is why you should schedule regular video check-ins with your team. It's also worth investing in software that can help keep your team connected and on track.
How do you define a successful project?
Success in project management is often simply meeting your project objectives on time and under budget. But how do you keep track to determine when you've met those requirements?
1. Adriana Girdler
Scope, time, and budget—that's the triangle we look at.
The scope is what we are supposed to deliver on a project, so we define it that way and work to deliver on it.
Once you agree upon a timeline, strive to keep to it. Finally, answer the budget question since no one has unlimited funds at their disposal. "Are we doing it within budget?" is an important question to ask.
I've added another measure of project success: how empowered my team feels working on a project. People are key. If my team feels empowered and we synergized well, we delivered a successful project!
At the end of the day, projects aren't just about tasks.
2. Moira Alexander
Ultimately, customers define success in project management. The key is listening to them and making sure that they are content with the results that your team delivered. If this is not the case, it's essential to identify where and why things went wrong and what could have been improved. Make sure to document and communicate this with your team and implement the lessons learned going forward.
3. Ricardo Vargas
First and foremost, a successful project is a project that delivers the expected outcome by using the resources inside the boundaries established when the project was conceived. Delivering a project on time and on a budget but which does not give results is not a success.
4. Nikola Baldikov
Success is something that needs to be defined first and foremost together with customers and other relevant stakeholders.
My definition might look different from someone else's, so aligning on the final vision should be a top priority.
Once this is done, then a successful project will be one that meets these goals in a timely and cost-effective manner.
5. Rex Freiberger
For us, a project is deemed successful if it achieves its goals and is completed on time. In the end, if our team is excited about what they have produced, that's usually a great sign!
Conclusion—project management strategies + A-class tools = success!
All in, a successful career in project management depends on the focus you put into each project and the tools you have at your disposal.
A good project-management tool unites your team, makes communication easy, and helps everyone focus on getting tasks done.
So, what features should an ideal project management tool have? An ideal project management platform should offer:
communication features like chat, comments, and @mentions to keep your entire team on the same page,
planning and oversight tools like timeline and calendars so you can plan projects better,
task-management features for creating, assigning, and tracking tasks,
remote collaboration features,
and Integrations with the other tools you already work with.
We designed Kissflow Project such that you and your team can focus on strategy with one tool that automates all your project-management needs.
Kissflow Project empowers teams of all sizes to communicate, plan seamlessly, manage tasks, integrate with existing tools, and collaborate easily—both remotely and in-office.
Take Kissflow for a spin here.