A project manager's job is extremely challenging. You have to deal with a lot of frustrating moments, failed negotiations, overruns, and other project management challenges while making sure that the project does not derail from the agreed plan. For those who are not trained in the art of project management, the job is even more demanding.
Today, the role of a project manager is not exclusive to people with PMP credentials or Agile certifications. Accidental project managers – people who work as project managers without any formal training – are a common sight in many organizations. For such managers, the job can quickly become stressful if they fail to effectively use all the resources at their disposal.
Luckily, there is no shortage of effective project management tools and resources that beginners can use to improve their project management skills. One of the best resources for beginners and accidental project managers is a good book that introduces the subject efficiently and equips the reader to handle the challenges of this job.
To save your time, we have compiled a small list of the most effective project management books for beginners to help you get started. Please note that the following list is not ranked and all of these books are equally effective.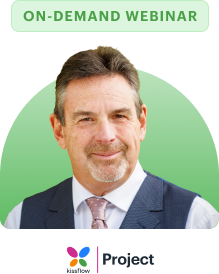 Project Management for Non-Project Managers
Expert insights from an award-winning project expert
Get access now
1. A Guide to Project Management Body of Knowledge (PMBOK)
Project Management Institute (PMI)
Calling the PMBOK a famous book would be a drastic understatement. This is one of the most recommended books for anyone interested in the role and is universally recognized as the ultimate guide to the principles of project management.
The PMBOK is an authoritative and thorough guide that covers all the terminologies, methodologies, knowledge areas, and everything else you'll need to get started. The book is published by the Project Management Institute and is considered a requirement for passing a PMP exam.
Since the PMBOK targets a certification exam, the language is quite academic. Understanding and learning from it will need you to concentrate and make notes. If you plan to add a professional certification down the road, this guide is a must-have.
2. The Lazy Project Manager: How to Be Twice as Productive and Still Leave the Office Early
If you are a fan of simple explanations with a lot of anecdotes and graphical illustrations, then this is the best book for you. The author, Peter Taylor, is a renowned project management expert with 30 years of professional experience and he uses insights from his career for efficiency and productivity.
A lot of self-proclaimed lazy professionals are considered highly efficient in their field as they tend to get the maximum output with minimum effort. With this unique book, you too can learn how to do that.
3. Project Management for the Unofficial Project Manager
If you've heard words like "We should treat this as a project…" or "You'd be the ideal person to manage this project", you know how overwhelming it can be for someone inexperienced. This book targets those accidental managers and trains them with excellent advice to get started in the role of an accidental project manager.
Project Management for the Unofficial Project Manager distinguishes itself from other similar books with its jargon-free language and real-world examples. The book analyzes several projects from different industries and lists down the reasons why they failed or succeeded.
4. Strategic Project Management Made Simple: Practical Tools for Leaders and Teams
This book by Terry Schmidt is among the most actionable resources available right now. It is slightly advanced compared to other books on this list, but the writing style makes it easier for beginners in project management to understand as well. This book is a great read for managers who are struggling to plan their projects as it comes with tried and tested frameworks to fix the situation.
5. Industrial Megaprojects
There are only a few resources that cater to the needs of engineers, construction managers, and other domains where analytical skills are more valued. Large-scale industrial projects in chemical plants, high-rise buildings, and oil rigs need careful planning as failure may have severe consequences.
In Industrial Megaprojects, Edward Merrow channels the insights gained from working in the industry for more than 30 years in a conversational manner. The book is a perfect choice for any engineering major whose training often lacks the necessary tools any project manager needs. While the book largely focuses on large-scale megaprojects, you'll see that the tips are also applicable to any project irrespective of its size.
6. Project Management: The Managerial Process
Project management has a lot to do with understanding the behavior of people and the author of this book prepares you for real-world scenarios by combining the technical and behavioral approaches. This book contains a lot of case studies with insights on how to react in a given situation. If you haven't had the chance of managing a cross-functional team, you'll find this book very helpful in dealing with the challenges of the job.
7. Project Management for Non-Project Managers
Project management for non-project managers is an excellent attempt by Jack Ferraro to introduce the concepts to absolute beginners without confusing them with extensive terminologies. The book targets traditional functional managers who want to get involved in the day-to-day activities of their projects.
Many project managers recommend this book to people thinking about starting a career in this field. You'll get a small glimpse into the life of a project manager and have a better understanding of the expectations of this job.
8. Project Management: Absolute Beginner's Guide
Think of this as an easier-to-read version of the PMBOK. This is a perfect book for people who do not enjoy going through countless dry pages. Greg Horine uses a conversational tone to keep the readers engaged and always stays on the point being discussed. This means that you won't find any on-the-job advice or references to case studies in this book. You may think it's a disadvantage, but for an absolute beginner looking to learn the ropes, this is the perfect approach.
Once you have completed this book, you'll have the basic theoretical knowledge of the project management process and you'll be ready to enhance it with more detailed books on the topic.