Gone are the day where organizations can store all supplier data in a single ERP system. Now, data is spread across a number of disparate systems that deal with supplier transactions, collaboration, and planning. While it is often assumed that all supplier information is accessible, visible, structured, and accurate, in reality, that's far from the truth.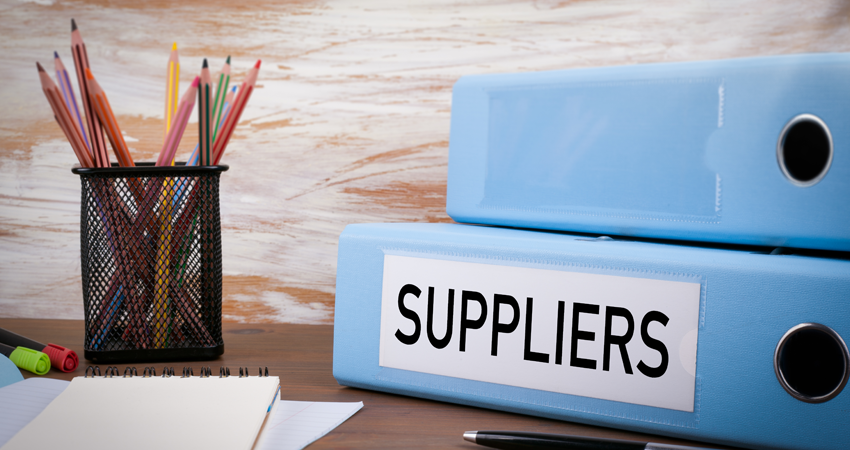 Even today, most procurement leaders across the world are dealing with problems of reconciling fragmented and inconsistent information to understand vendor relationships and supplier performance. This process is time and cost intensive. Improved vendor management and increased collaboration can do wonders to deepen supplier relationships.
To stay ahead and derive more out of supplier relationships, organizations have to streamline their supplier lifecycle management and adopt new technologies. Modern supplier management software improves supplier experience throughout their lifecycle while mitigating risks and reducing costs.
Here's a breakdown of how technology has a positive impact on supplier lifecycle management across a range of functionalities.
What is supplier lifecycle management?
Supplier lifecycle management (SLM) is the end-to-end approach used to manage external vendors in a transparent, organized, and integrated way. The major purpose of this process is to recognize the value suppliers can offer and derive that value by placing them at the heart of an organization's procurement strategy and process.
Eight stages of supplier lifecycle management
The supplier lifecycle management process links two critical procurement cycle: procure-to-pay and source-to-contract. It is the common thread that leverages supplier master data as the foundation and glue to bind the procure-to-pay cycle and strategic sourcing process together.
Also, supplier lifecycle management is quite different from supplier relationship management and supplier information management. In fact, these two concepts are important subsets of SLM. Ideally, supplier lifecycle management comprises of the eight stages listed below:
Supplier identification
Supplier selection and segmentation
Supplier onboarding
Supplier performance management
Supplier information management
Supplier risk management
Supplier relationship management
Supplier offboarding
While SLM looks like a series of separate process, following a holistic, integrated SLM approach will offer undoubted benefits to organizations.
1. Supplier identification
Supplier identification is the process of shortlisting potential suppliers based on the offers received through the solicitation process.
In the procurement officers cross-check whether the shortlisted suppliers and the offers submitted by them match the list of specifications listed in the solicitation documents.
2. Supplier selection and segmentation
The supplier selection process is used to ensure whether or not a specific vendor is capable of delivering the necessary goods or services. Right after supplier selection, vendor segmentation is carried out.
It is the process of classifying a vendor depending on a number of metrics like life cycle cost, quality, time, availability, transaction volume, dependency, cost of maintenance and support, compliance, and more.
3. Supplier onboarding
Supplier onboarding is the process of collecting all documents and data required to add a supplier to the approved vendor list (AVL).
This process of collecting, capturing, and storing all supplier-related information in a centralized database will allow organizations to efficiently conduct business and purchase necessary products or services.
4. Supplier performance management
Supplier performance management is the process of measuring and analyzing the performance of a vendor throughout the contract period to spot weaknesses and curb supplier risks.
Organizations use a number of tools like performance benchmarks, supplier scorecards, and supplier corrective action requests to track and eliminate risks posed by external vendors.
5. Supplier information management
Supplier Information Management (SIM) is the process of gathering information from every step in a supplier lifecycle right from onboarding until a formal supplier offboarding.
Additionally, it also extends to cover information related to risk management, ongoing contract performance, and more. Most of the times, it doesn't include the sourcing elements in the supplier lifecycle management.
6. Supplier risk management
Supplier risk management is the process of spotting, analyzing, and mitigating risks in an organization's supplier base.
Organizations need to monitor all their new and existing supplier actively and have an effective risk contingency plan in place to prevent massive supply chain backlashes like the Ikea meatball scandal.
7. Supplier relationship management
Supplier relationship management (SRM) is the process of identifying an organization's most strategic suppliers and developing a long-term relationship with them and is one among the procurement best practices.
Although it handles the post-contract phase, unlike contract management, SRM's focus goes far beyond a single contract. Here, the entire buyer-vendor relationship is taken into consideration.
8. Supplier off-boarding
Supplier off-boarding is the process of removing a vendor from an organization's finance and administrative records during the termination of a contract or relationship.
Vendor offboarding is done only after a supplier fulfills all essential contractual and residual obligations like warranties, after-sales support, and more.
The Role of Procurement Technology at Every Stage of the Supplier Lifecycle
Ever-evolving market conditions demand a complete revamp of traditional supplier management processes to avoid leakage of value and money. A recent Gartner webinar predicts that nearly 6 in 10 organizations are planning to reinvent their supplier lifecycle management process in the next three years to face existing and upcoming challenges.
An ideal supplier lifecycle management tool not only handles standard procurement challenges but also caters to unique business use cases, processes, and policies. A vendor management system will help businesses fulfill their unique procurement needs and business goals.
Automated supplier management tools:
Inject transparency in the supplier lifecycle
Enhance vendor experience
Add credibility to supplier performance metrics
Reduce the cycle time to solve supplier-related issues
Eliminate inherent supplier risks
Improve supplier collaboration and engagement
Enforce regulatory compliance
The Only Way to Move Forward
Today, technology is an integral part of all procurement best practices including supplier lifecycle management. Procurement leaders have gained the ability to do more with less by embracing automation.
Automated supplier lifecycle management process is more seamless and efficient. It creates sustainable supplier relationships by enhancing engagement and transparency while lowering the chance for risks. With organizations across the world automating supplier lifecycle management at a rapid pace, it is time to act or risk being left behind.
Are you ready to take the next step and embrace automation? Take a look at Kissflow procurement cloud and see how an automated supplier management process can help you overcome inherent challenges in vendor management.