← Go back
Picking Items in Processes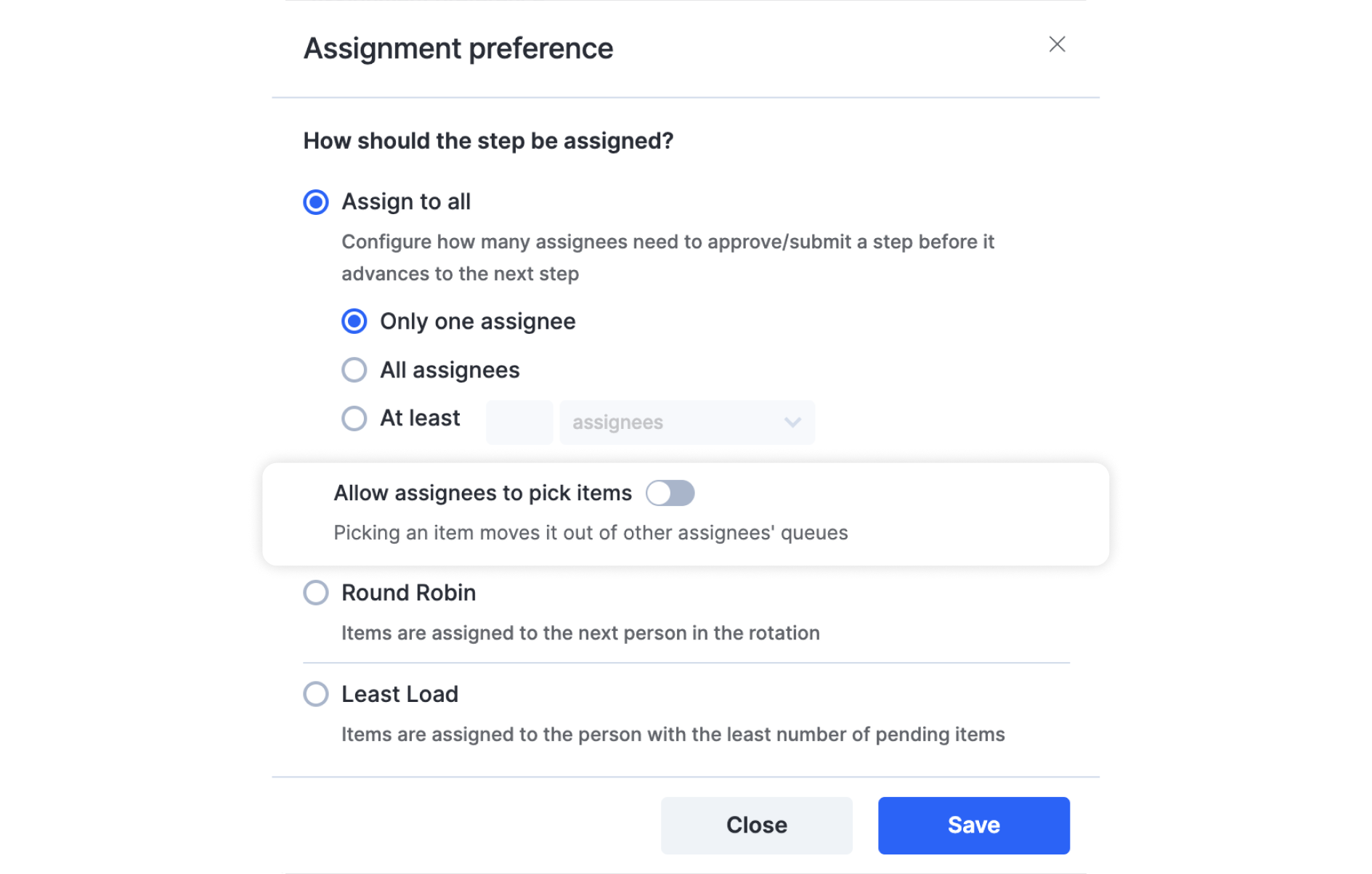 Date
Jan 27, 2023
Plans
Corporate and above
The new Pick Item feature for Kissflow Process is now live.
The pick item feature enables assignees to pick items for themselves and move them out of other assignees' queues. This feature can be enabled for individual steps and is applicable only when the process step has multiple assignees, but only one has to approve.
With this feature turned on, admins can ensure multiple assignees don't work on the same item simultaneously, thereby reducing redundant actions and improving data integrity.