← Go back
New Admin Actions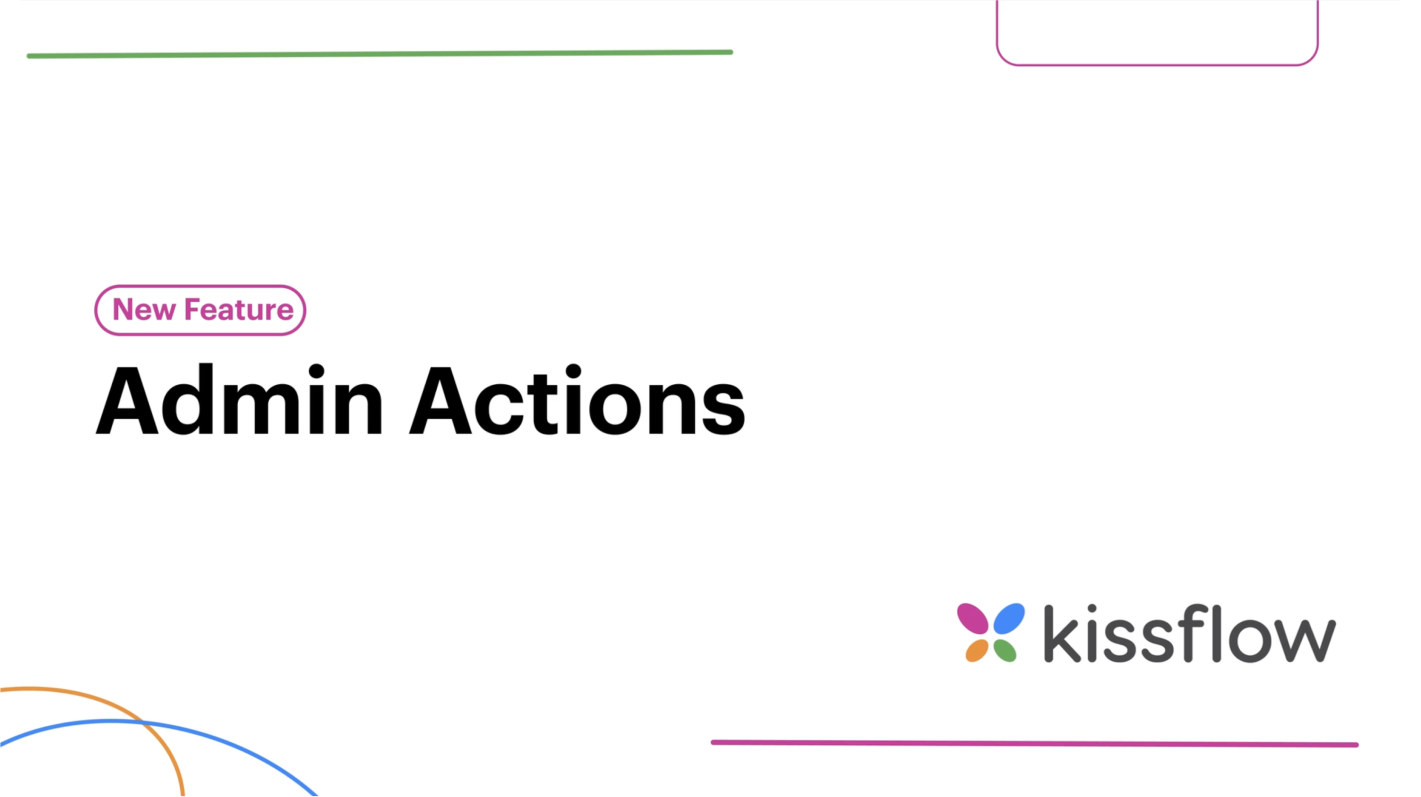 Date
Nov 1, 2022
Plans
Small Business and above
You can now complete all admin actions assigned to you through the Admin actions section, which is located under Global My items.
This new section allows you to:
Reassign items that are currently with inactive/deleted users.
Approve or deny flow creation requests.
Assign admins to processes and boards that do not have an admin.
Manage or deny join requests from users requesting to join your account.
Previously, such admin operations were reported individually, and notifications were utilized to ensure that everything inside Kissflow was in order. All account admins, process admins, and approvers will now have default access to all of these actions, thanks to the new Admin actions section. This feature assists administrators by ensuring that all key admin actions are tracked in a single location.