← Go back
Introducing Subitems in Boards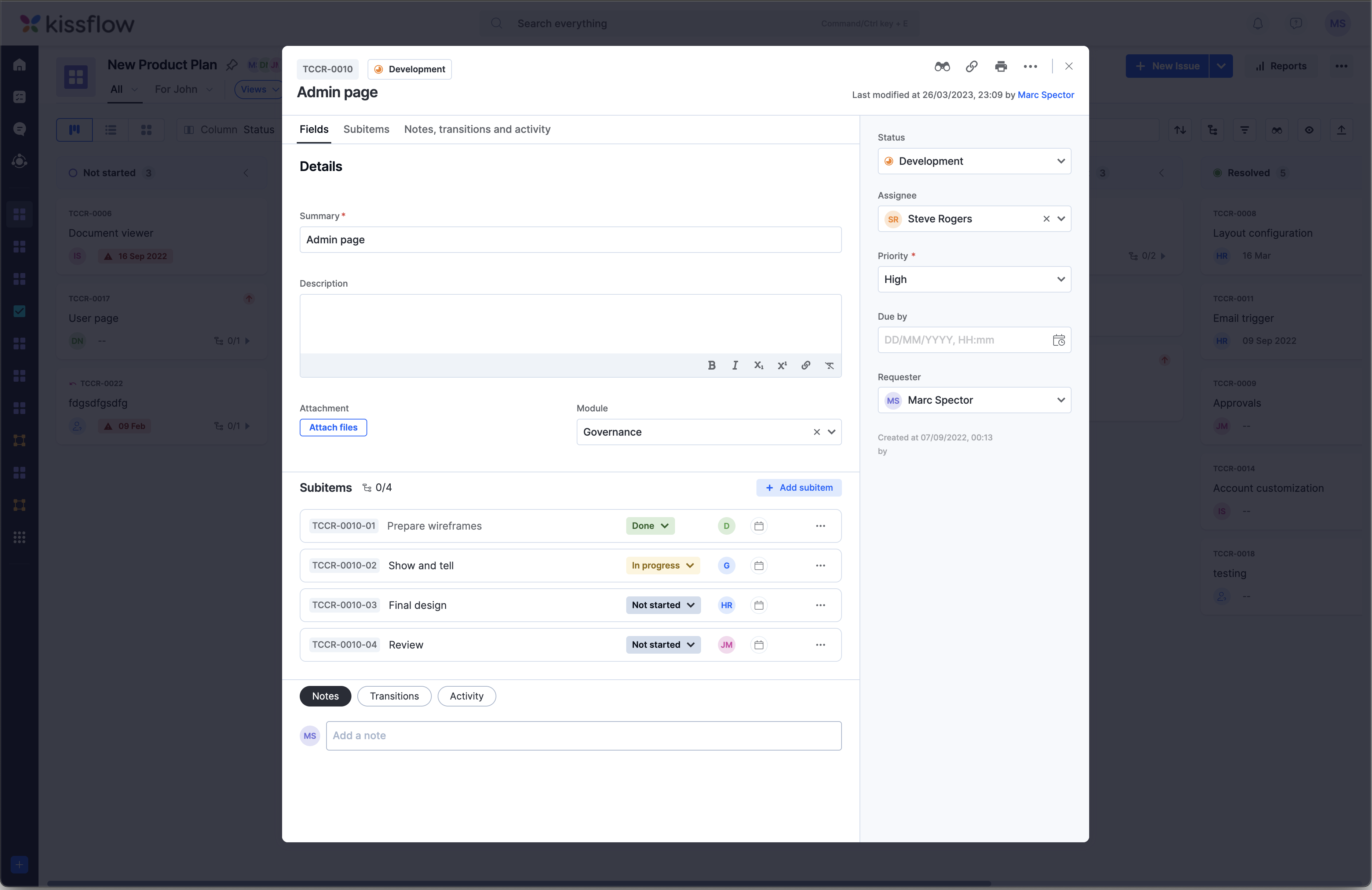 Date
Mar 4, 2023
Plans
Small Business and above
Kissflow Boards are a great way to manage and track project tasks, tickets, and cases. While some items are straightforward and require only single-step resolutions, others need to be divided into smaller tasks. Breaking down items into smaller tasks gives the team more control, a better estimate of completion, and a smoother delivery.
You can do all of that with Sub-items in Boards.
Sub-items let you create nested items within an item in a board. They help you plan and resolve your tasks more efficiently. You can divide individual tasks into multiple sub-tasks between different assignees, creating more clarity on responsibility and faster resolutions.
Sub-items have their own assignees, due dates, and statuses and can be tracked directly from the main board. You can also add notes under a sub-item for more contextual collaboration.
You can convert items to sub-items, and sub-items into items. You can also move sub-items to other items.
You can also expand and collapse sub-items of all the items on the board for a cleaner or more comprehensive view. Check out our help documentation to know more.