← Go back
Introducing Kissflow Portals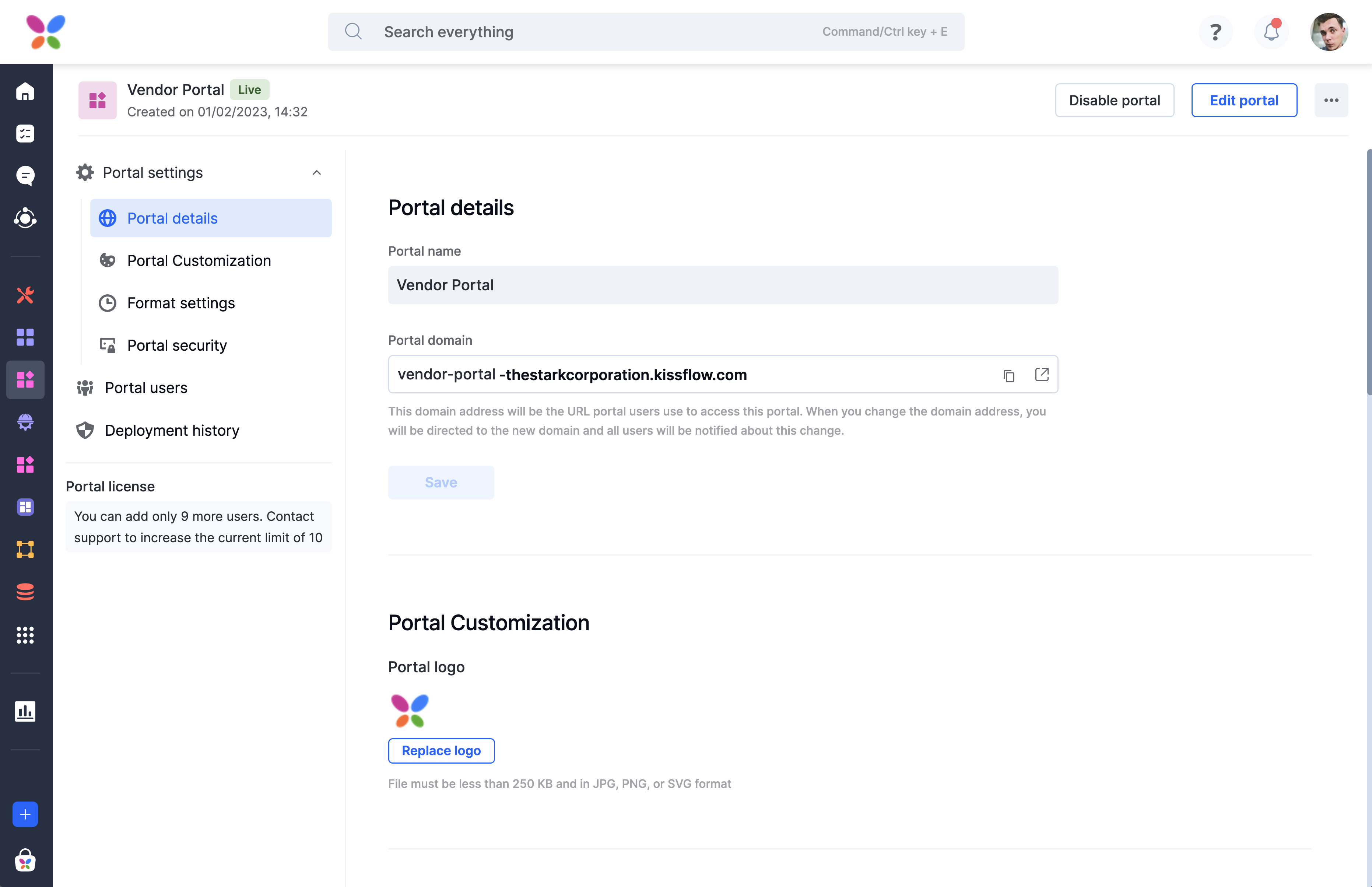 Date
Jan 2, 2023
Plans
Enterprise
Kissflow Portals allow you to extend access to specific parts of your Kissflow account, such as apps or flows inside an app, to external users who are not part of your organization, such as vendors, partners, or customers.
Kissflow Portals eliminates the need to add external users to your Kissflow account, protecting the privacy of your internal workflows and communications, as well as the integrity of your business-sensitive data. At the same time, it gives you the flexibility to involve external users in specific parts of your workflows inside apps. Kissflow Portals are powered by the full capabilities of Kissflow apps and offer a wide range of possibilities.
Customers on Kissflow Work Platform Enterprise plan will have access to create Portals with up to 10 free external user licenses. If you would like to purchase additional external user licenses, you can contact us via the support chat.
To know more about this feature, check out https://helpdocs.kissflow.com/portal/portal-overview