← Go back
Introducing Board Metrics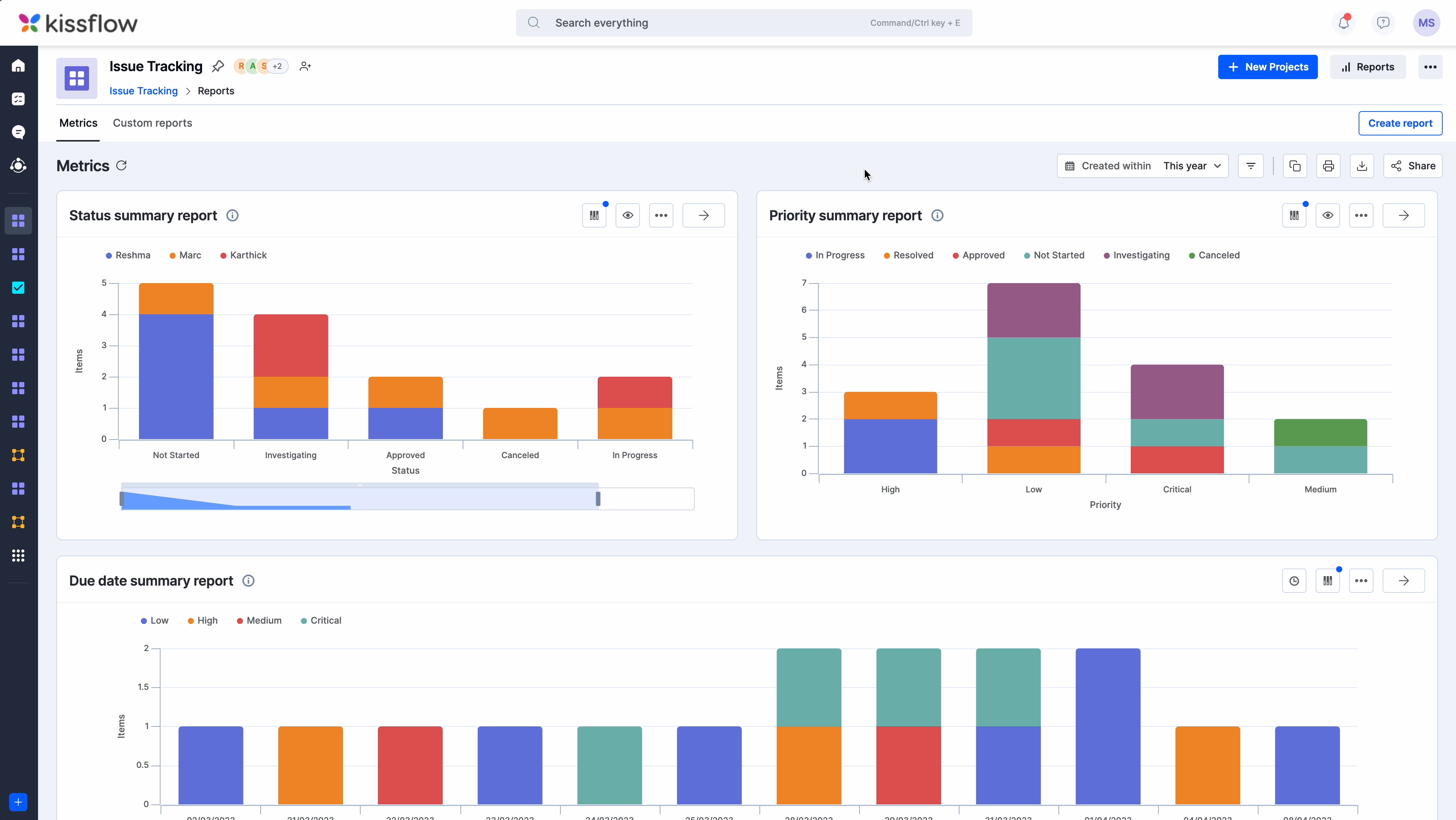 Date
Mar 30, 2023
Plans
Small Business and above
Introducing Board Metrics in Kissflow.
Board metrics bring you prebuilt reports with clear and actionable insights. With Board metrics, you'll get a comprehensive dashboard with the following reports:
The Status Summary report gives you a quick overview of how items are distributed across statuses.
The Priority Summary report shows you the distribution of your items by priority level, so you can easily identify which ones need your immediate attention.
The Due Date Summary report shows you the number of items that are due over a time period, so you can make sure you meet your deadlines.
The Aging report shows you how long each item has been in your board, so you can keep track of your progress and prioritize your work effectively.
The Status Performance report measures how well your team is performing in terms of completing items on time.
You can also add filters, set time ranges, print and share reports as PNGs, and more.
Learn more about Board Metrics here.