← Go back
Advanced Email Customization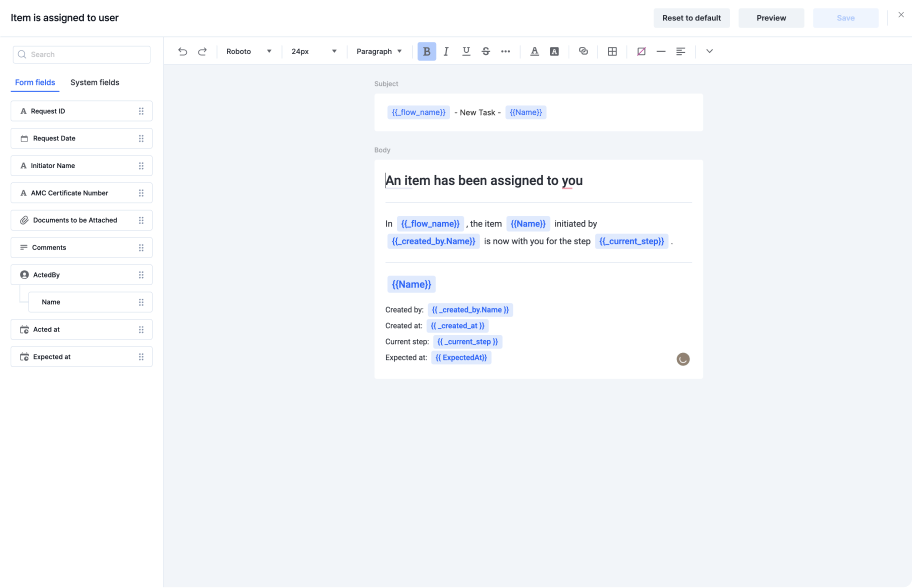 Date
Feb 23, 2023
Plans
Corporate and above
The new Email Customization feature is now live.
The email customization feature lets process admins customize the templates for emails and web app notifications sent to users when different events happen. This can be an item assignment, an SLA breach, or any other event triggered in a process. Earlier, customization was limited to notification cards, and emails only had a system-defined template. But now process admins can have custom email and notification templates for different events.
What's New
Completely customize email templates with a robust template editor

Preview email and notification templates

Turn on/off emails and notifications for different events.
Process admins can access this feature from Settings →Notification settings (previously Notification card settings). Along with this release, the default template for all emails sent from Kissflow has been redesigned with a refreshing look.