← Go back
Data Sheet View for Data forms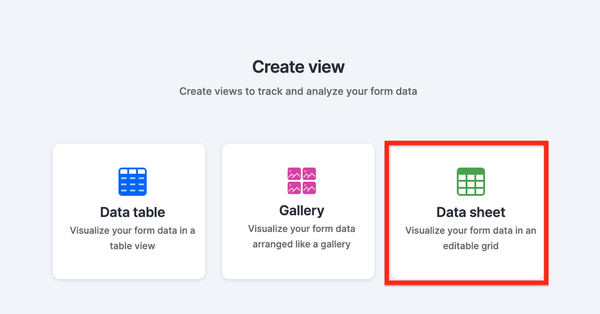 Date
Feb 13, 2023
Plans
Enterprise
We are excited to announce the addition of data sheet view to the Kissflow Apps. The data sheet view in data forms lets you visualize form data as a grid. The column headings represent the selected data form fields and system fields, whereas the rows display the values captured in each field. You can add up to 100,000 rows in a data sheet view.
Here's how you can create a data sheet view:
Sign into Kissflow > open your App > Application builder.
Navigate to the data form tab > open a data form.
Click Views > Create view.
Click Data sheet.
Enter a name for the data sheet > click Create.
With this feature, you can seamlessly edit data in bulk without leaving the app, eliminating the tedious process of exporting data to a spreadsheet, making changes, and importing it back into the system. Learn more about data sheet view in our helpdocs.