26 Jun 2023
When low-code and no-code can accelerate app modernization
Spokesperson : Dinesh Varadharajan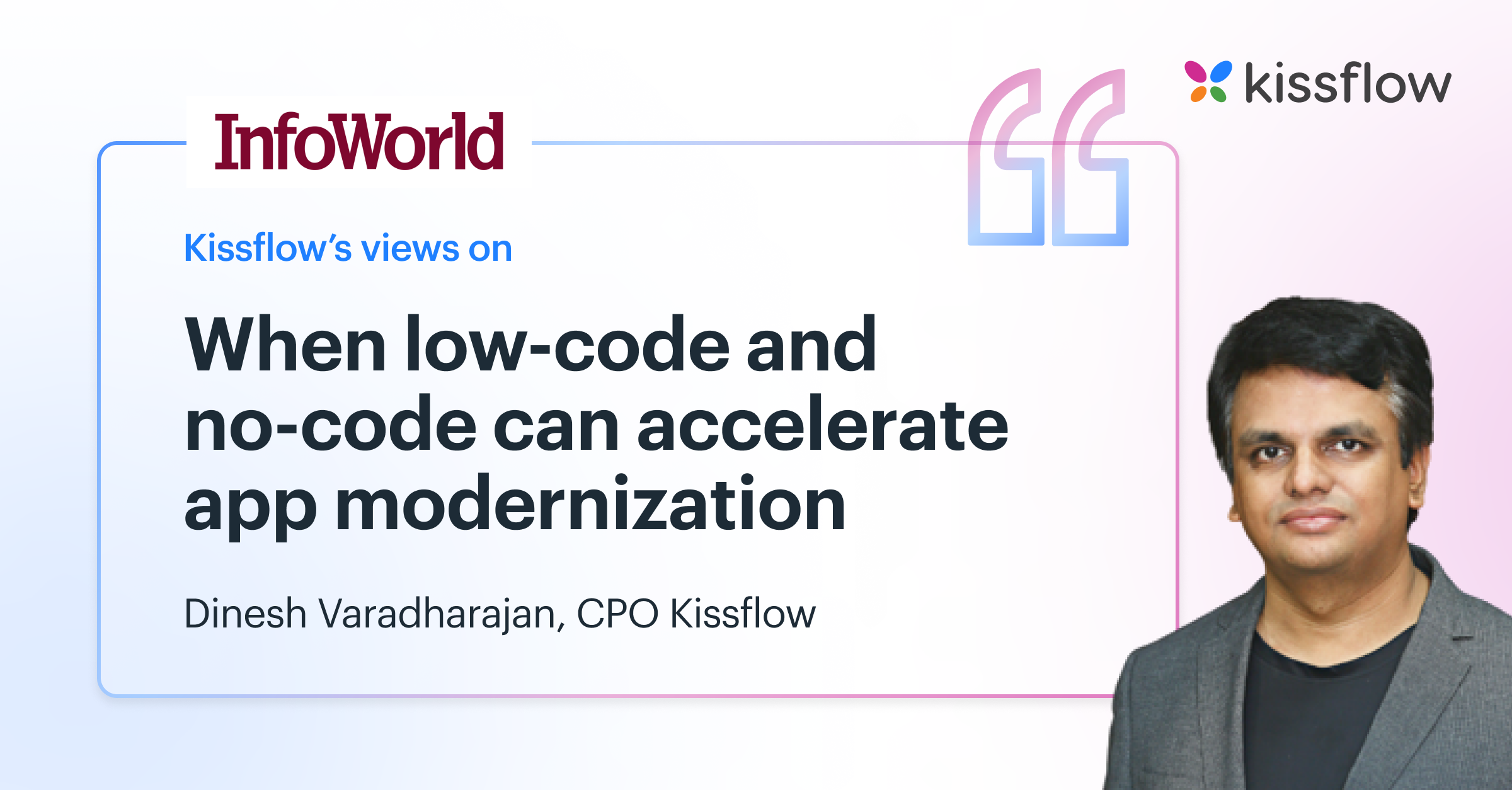 Issac Sacolick, Contributing Editor of Infoworld writes yet another insightful piece about how and when low-code, no-code can accelerate app modernization.
In this article, Dinesh Varadarajan, Chief Product Officer at Kissflow shares his views on how its integral for companies to stop looking at the smaller picture by merely replicating a system; instead the focus should be to modernize and customize the systems to make it more effective.
Read this piece in detail for more insights.
Our news directly to your email
Share this article