17 Nov 2021
Kissflow Partners with four Saudi IT Companies to accelerate Cloud Transformation in Saudi Arabia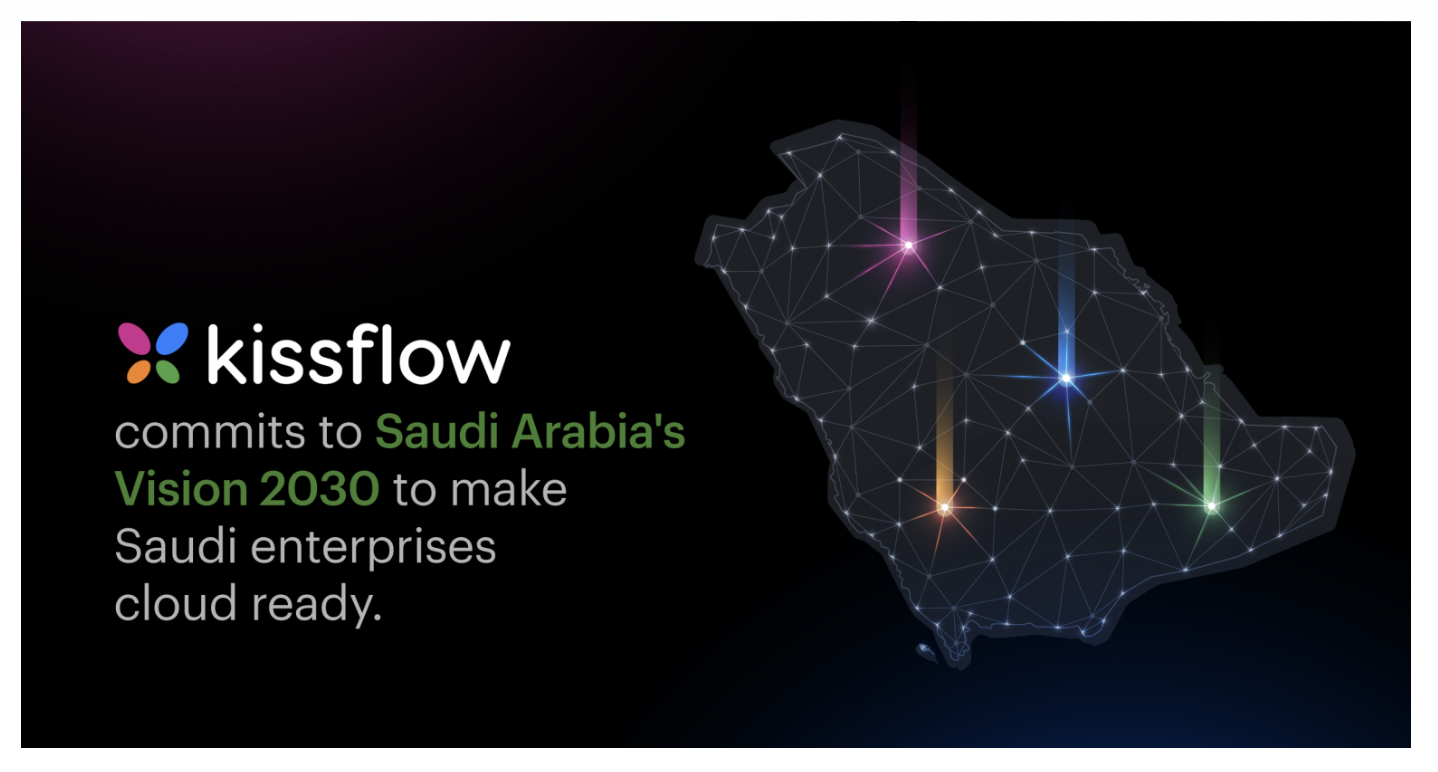 With Saudi Arabia accounting for 50% of Kissflow's MEA revenues, the company is doubling down on investments in the Kingdom as it targets 40% growth in the country in 2022
The recent Saudi Arabia CIO Survey by IDC has found that more than 25% of enterprises in Saudi Arabia have plans to deploy cloud infrastructure. Recognising this market demand, through 2021, Kissflow, a leading Software as a Service (SaaS) company with customers in over 160 countries, has established itself as a key enabler of cloud and digital transformation for Saudi enterprises with its market-leading No-code citizen developer platform. Building on this momentum, the company today announced that it has signed partnership agreements with four Saudi IT firms – Raqmiyat, LABS KSA, Nuummite Consulting, and Multisolutions – that will enable it to support a broader set of local enterprises in achieving their cloud transformation goals.
Saudi Arabia is the primary focus market for Kissflow's operations in the Middle East and Africa (MEA) region. The company's flagship product, Kissflow Workflow is being utilised by a number of large enterprises and conglomerates in the country, including market leaders in the oil & gas, automotive, and banking sectors. This accounts for 50% of the company's business across the entire MEA region. With the onboarding of its dedicated technology partners in Saudi Arabia and the imminent launch of its Low-code platform, the company is now looking to double this customer base over the next nine months.
The 'Cloud First Policy' introduced by Saudi Arabian Ministry of Communications and Information Technology advises that for any new IT investment, civilian and government entities should consider Cloud solutions as opposed to traditional solutions. Commenting on how his company is enabling organisations in the Kingdom to align with this commendable vision, Vaidy Panchabikesan, Regional Director at Kissflow said, "If the pandemic has taught us anything, it is that customers and employees now expect services at their fingertips. The Kingdom's ambition of catering to this demand by evolving into a smart economy is dependent on digital transformation and cloud initiatives. Kissflow is committed to Saudi Arabia and Vision 2030, and our mission is to empower our customers in the country to be truly Cloud Ready.".
As organisations in the Kingdom look to comply with the ZATCA's e-invoicing mandate, Kissflow's Procurement Cloud platform has emerged as a highly effective and popular solution. By unifying advanced functionalities for purchase orders & requisition, vendor management, purchase invoicing, and integrations into a single platform, Kissflow Procurement Cloud enables end-to-end management of procurement lifecycles, along with the ability to enhance efficiencies and identify cost savings opportunities through data analytics.
The company is gearing up to roll-out its Low-Code platform in Saudi Arabia. The platform eliminates technical skills barriers and enables non-IT staff such as line-of-business managers and department heads to collaborate and easily develop customised applications that automate and streamline business processes. This will empower Saudi businesses to rapidly create powerful, full-feature digital applications for both employees and customers, thereby accelerating digital transformation.
Partnering with local Saudi IT companies is central to Kissflow's strategy in the country which is centred around a deeply consultative approach. Explaining how each of the four new partners excels in a specific domain that is fundamental to the successful digital transformation of Saudi businesses, Panchabikesan said, "Raqmiyat is an established leader in developing digital workplace programs that facilitate the delivery of exceptional employee experiences. With their vast pools of software developers, LABS and Multisolutions offer impressive application development capabilities and are therefore perfectly positioned to enable our customers to realise the full potential and value of our Low-code platform. These systems integration and custom development capabilities are rounded out by the professional services expertise of Nuumitte Consulting who specialise in understanding complex business operations and automating processes to drive efficiency."
Share this article