30 Oct 2023
Dinesh Varadharajan Of Kissflow On How To Use Digital Transformation To Take Your Company To The Next Level
Spokesperson : Dinesh Varadharajan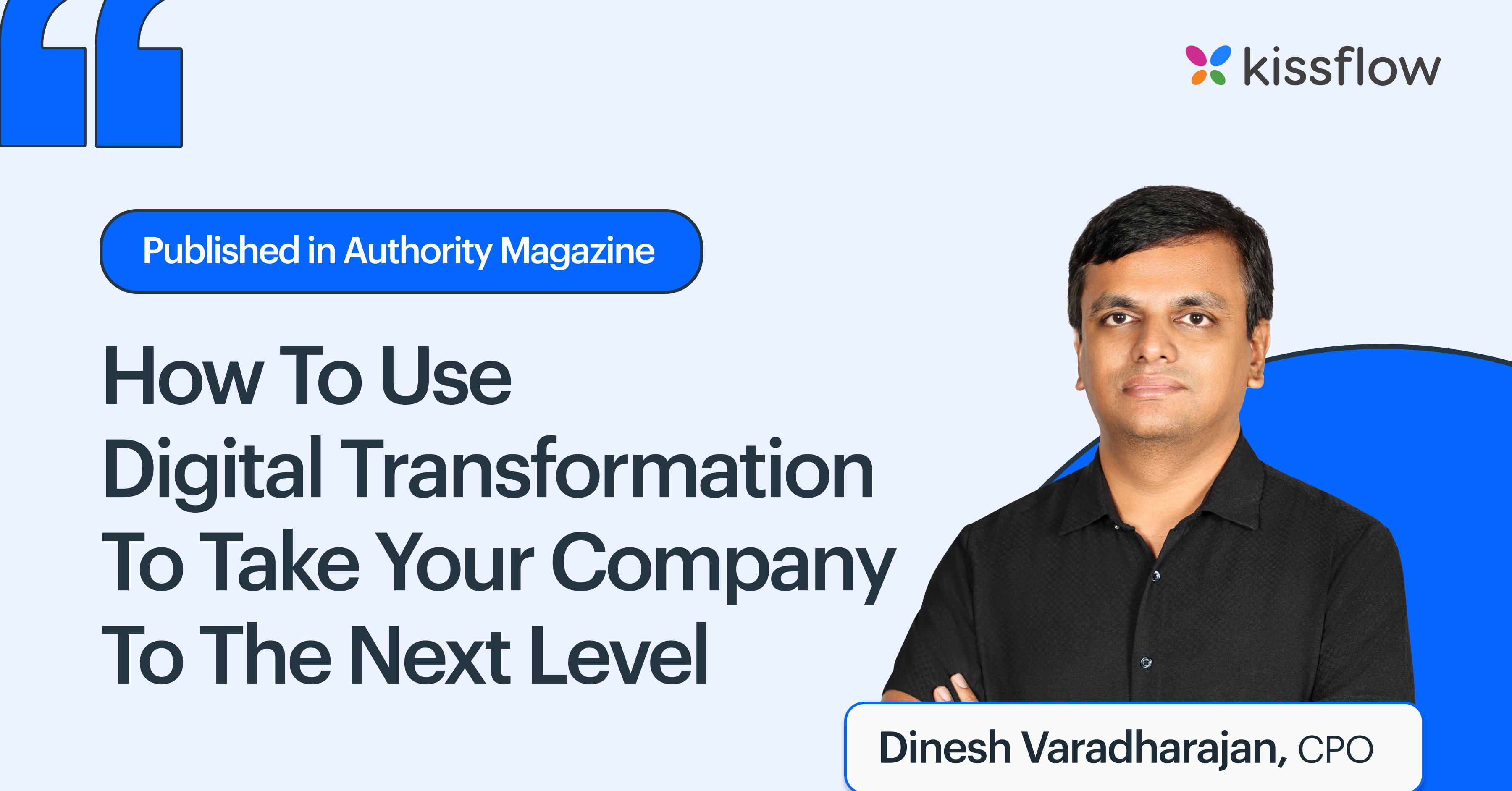 Dinesh Varadarajan, Chief Product Officer at Kissflow spoke to Authority Magazine in detail about how companies can digitally transform their enterprises. In this interview, he speaks about "Five Ways a Company Can Use Digital Transformation To Take It To The Next Level":
Establish communication channels that can connect departments and teams across organizations.
Perform checks and balances to ensure teams are up to date with the latest capabilities of the technology and are leveraging these to meet customer needs.
Save resources by taking advantage of tools that are designed to cut down time and cost to complete certain tasks.
Discover upskilling opportunities that can not only help individual employees grow their skillset but also drive company progress to the next level.
Create a cloud-based data center where all company materials can be safely secured and accessed, preventing the loss of key materials otherwise stored in physical locations.
Read this article in detail here
Our news directly to your email
Share this article