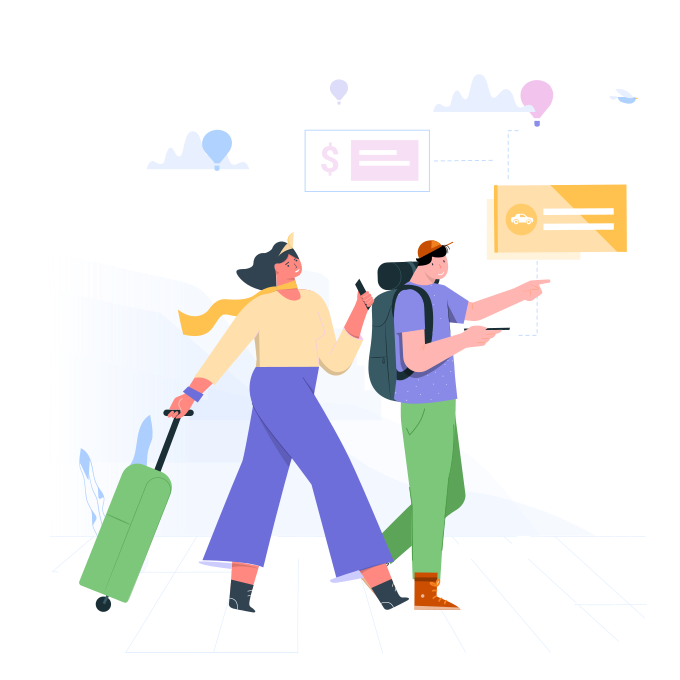 Give Your Travel Requests a Digital Makeover
Use the power of workflows to kick out manual inefficiencies
Automate the Entire Travel Request Process
Using Kissflow's easy-to-use visual platform, create a dynamic travel request approval workflow that captures key data and lets you keep track of all active requests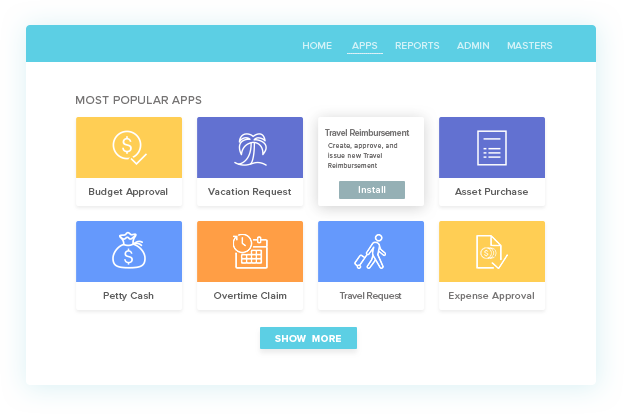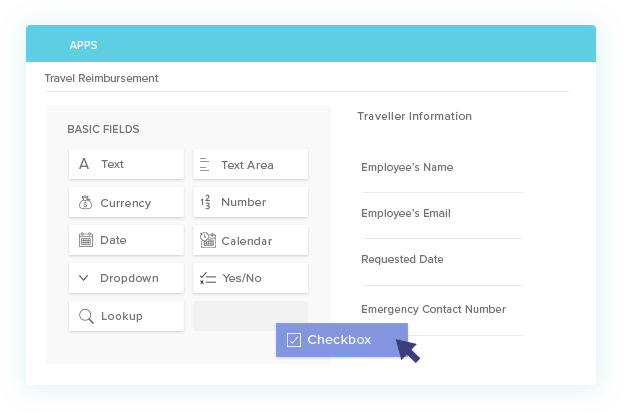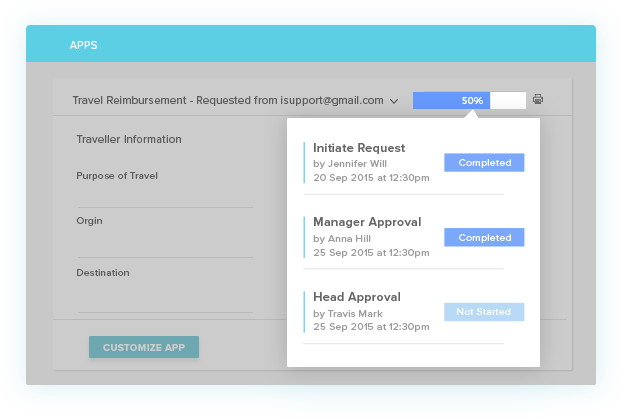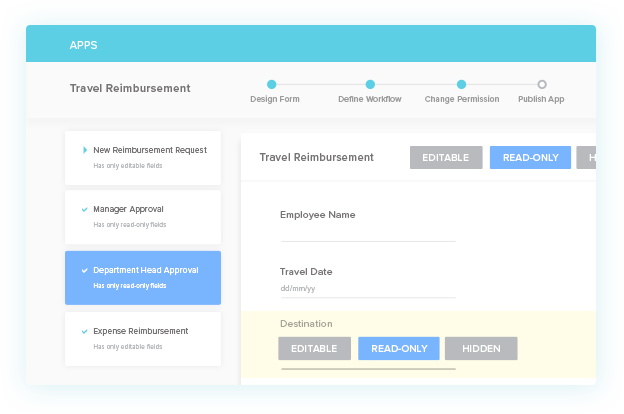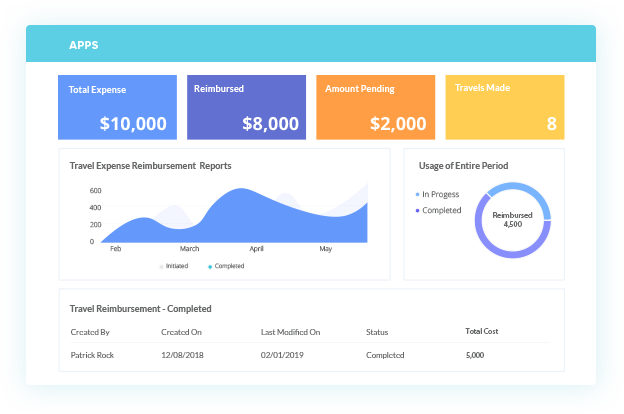 Create The App
Install the prebuilt travel request application with an automated form to capture request data, or create your own from scratch.
Customize It
Drag and drop elements; tweak the process to just the way things work for you. Add conditions and exceptions as required.
Track Progress
View the status of any travel request instantly and ensure that each item goes through all the necessary approval steps.
Optimize
Make instant changes to your form and workflow to eliminate bottlenecks, add more automation, and streamline your requests.
Report
Use analytics to find new ways to make travel reimbursements faster, more accurate, and easier to use
Why Users Love Kissflow
See the Kissflow features that make travel reimbursement easier, making them a seamless, error-free process.
Drag and Drop
A ridiculously easy form and workflow builder to capture any data
High Customizable
Tweak pre-built apps to your preference, or create your own
Powerful Mobile Capability
Approve and track requests from your smartphone
Alert & Notification
Get notifications to your phone when actions are needed
Easy Integration
Integrate Kissflow with other finance software tools you use
Find Out How Kissflow Adds Value
Travel requests are one of the most popular applications on Kissflow, and users see huge productivity gains!
40% Savings in documentation costs
50% Faster information access
20% Boost in team efficiency
50% Greater productivity
176% ROI for Automated Processes
40% Savings in documentation costs
50% Faster information access
20% Boost in team efficiency
50% Greater productivity
176% ROI for Automated Processes
The Preferred Travel Request App
Automate Your Next Travel Request For Free
We've simplified processes for over 10,000 companies