Tracking mileage incurred when driving for business can be a notorious headache for individuals who clock up a lot of miles as part of their job. Keeping a manual tally of distances, reasons, and dates to get mileage deductions can be time-consuming enough.
Translating this raw data into the information you need to claim tax deductions or to get accurately reimbursed adds a whole new layer of complexity. That's why adding automation to the business mileage tracking process has become so popular.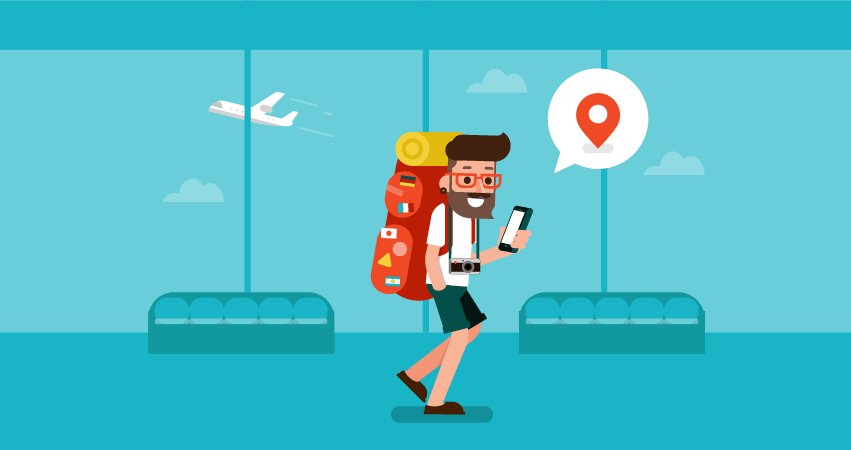 Mileage tracking apps make your life easier
There are many IRS-compliant mileage tracking apps on the market aiming to support you by keeping track of your mileage log and keeping you up to date with the standard mileage rates prescribed by the IRS. Naturally, even the most popular ones differ in terms of the features they offer.
The vast majority of business mileage tracking apps offer basic functionalities such as the ability to automatically detect eligible trips, efficiently track expenses relating to business excursions, and reporting features to break down mileage incurred across different dates, purposes, etc.
The role of automation in the business mileage tracking process
Tracking business mileage manually can be incredibly time-consuming and unnecessarily complicated. Automation has the potential to add an enormous amount of ease and efficiency to the process.

For example, automated forms can quickly calculate the miles driven using built-in formulas and workflows that are personalized to your company's business expense policy

Employees no longer have to enter the odometer reading when they start and stop. They can also ensure mileage claims are directed to the correct authorizer (and, following this, to the finance team to make a payment) immediately, reducing delays.

Depending on your circumstances and what you need the mileage and expense app for, some business mileage tracking apps also offer more sophisticated functionalities, allowing you to automatically track travel expenses and even estimate and pay taxes.
List of 5 popular mileage tracker apps
There are tons of mileage tracking apps out there catering to the varied needs of the business. Here are some of them that you can start evaluating before choosing the one that suits you best:
1. MileIQ
MileIQ is a great choice if you are looking for a basic and functional mileage tracker app. It allows you to easily track your mileage in a straightforward manner.
The free version of the business mileage tracking app offers users forty eligible drives per month. If you are likely to use more than this, the premium version gives you unlimited trips for a monthly or annual subscription.
The downside of MileIQ is the fact that it doesn't offer the more hi-tech features that are available on the market, such as tax or accounting calculations.
2. Hurdlr
Hurdlr serves up all of the basic functionalities that MileIQ has to offer, but with more options. Hence, it is a mileage and expense app probably more suited to those who are looking for a reliable and accurate mileage tracking device with additional features such as the ability to calculate taxes in relation to mileage.
There's a free and a paid version, with the premium one offering extras such as automatic income and expense tracking.
While Hurdlr is potentially a great solution for those who want the benefits of tax calculations, it stops short of offering a full accounting solution.
3. SherpaShare
SherpaShare offers a more specific solution in relation to business mileage tracking; it is ideal for those who actually drive for a living. It has a range of handy tools to support drivers to work out their profit margins, calculate optimal routes, and scan receipts automatically.
The main disadvantage of the mileage tracker app is the fact that it is more specifically designed to track income and profit, rather than offer a tax solution. Therefore, additional accounting software is usually needed.
4. Everlance
Everlance is an easy-to-use and effective mileage tracker app, offering users thirty free tracked trips per month before an upgrade to the premium version is required. It offers good interfaces between mileage and other expense tracking.
On the downside, some users have reported that the mileage tracker app uses a lot of battery and also needs to be manually turned off to prevent it from tracking unnecessary trips.
Related Resources