Capital expenses tell you how much a company is investing in existing and future assets to maintain and grow the business. They add to the book value and indicate the financial health of a company. But they're inherently high-cost investments. So CapEx projects need to be open to scrutiny and review because, when mismanaged, they can easily lead to the financial drain.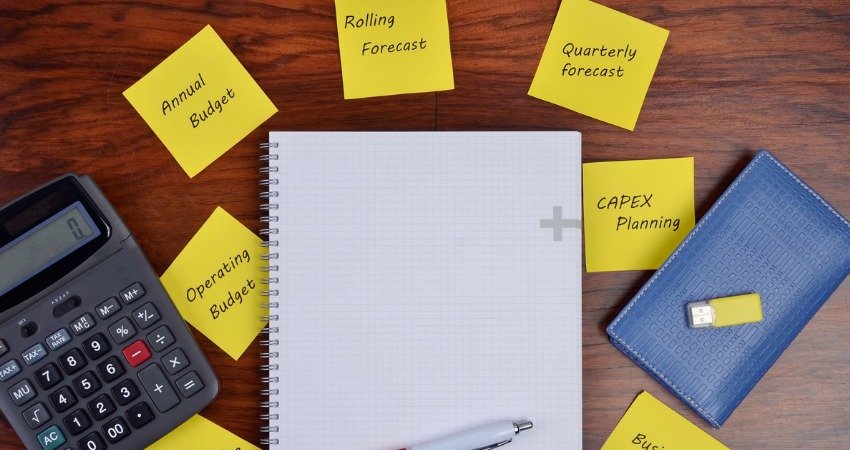 Capital Expenditure projects can go wildly wrong when you under or overestimate the costs, market conditions, and future implications; all these factors can lead to huge expense overruns. With the amount of money and risk tied to CapEx projects, it's imperative to budget, plan, and analyze these capital assets effectively.
What is CapEx planning?
CapEx planning is the process by which a business budgets for the money that's invested in fixed assets that have a useful life spanning more than one accounting period. It involves three stages:
Collecting and consolidating the line items and their funding requirements
Evaluating the time required to break even, returns on investment, useful life, and more
Reviewing the proposal and the approval process
Here are a few tips to help you with your CapEx planning.
1. Come up with a CapEx budget
CapEx projects can easily spiral out of control when you don't have a budget plan. It starts with specifying the capital spending ceiling, or the maximum amount the organization is willing to spend on acquiring, upgrading, or maintaining a capital asset. This will help shape the CapEx budget. CapEx analysis tools use factual data to evaluate current and future financial situations and give you reasonable numbers.
2. Keep CapEx budgets and annual budgets separate
Nearly all companies budget separately for capital assets. They even have separate approval processes for both CapEx budget and the annual budget. This is because of the financial implications and benefits that spread over years, or even decades in some cases. It requires proper scrutiny and analysis to ensure that the right CapEx decisions are made.
It's quite common than you think for people to mix operational expenses with capital expenses. It's important to get this right because their tax treatments are different. Many CapEx projects have OpEx implications, like staffing and maintenance (which are operational expenditures) of a new plant can be buried in the CapEx budget.
4. Have the right numbers
When it comes to forecasting CapEx, it's criminal to guesswork. Without reliable numbers, it's impossible to have a realistic CapEx budget. It's really important to run the numbers through relevant software programs and come up with reasonable numbers for ROI and other metrics.
5. Have a transparent approval process
CapEx planning requires inputs from a lot of people from different departments. When you use emails for communication, you can never be sure that you're approving the latest version.
Standardizing the review and approval process is of utmost importance to ensure consistency, and to check that the process doesn't get hung up. It's also important to route CapEx approvals automatically based on predefined criteria and capitalization limits.
For example, the purchase request for a copier doesn't need the CEO's approval. That's where a workflow automation tool like Kissflow can help.
Stay on top of your CapEx projects
CapEx planning and budgeting is all about analyzing the cost and benefits of a proposed project. Done right, it can maximize profits, help you have shorter CapEx cycles, and earn a huge return on investment.
Kissflow Finance & Ops Cloud helps you streamline your CapEx approval process. You can automate all key finance processes like travel requests and expense approvals effortlessly. Sign up for a free demo of Kissflow Finance & Ops Cloud today.

Related Articles: