Automate Your Budget Approval Process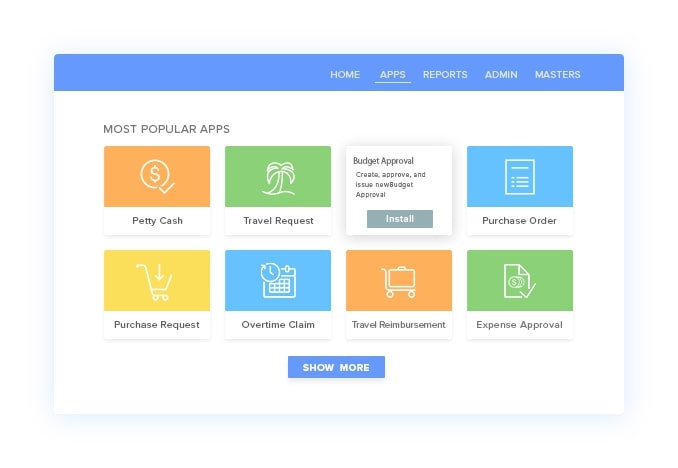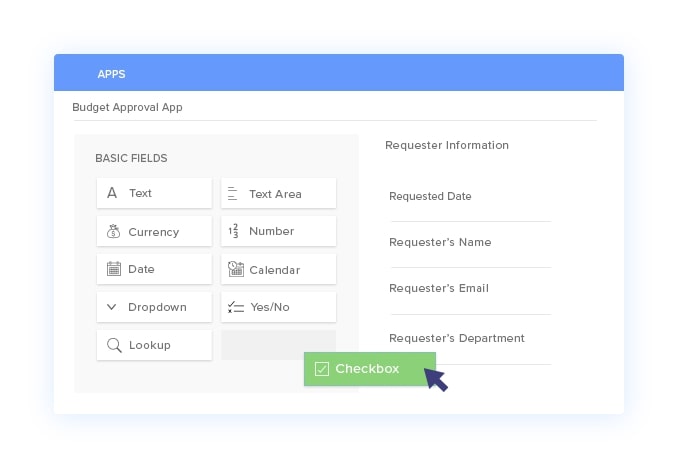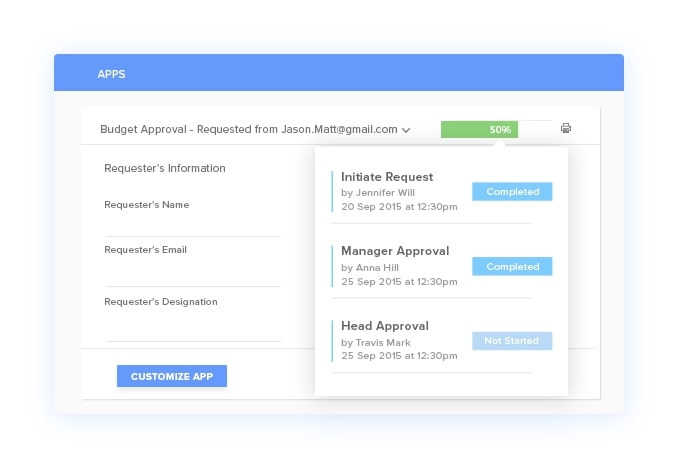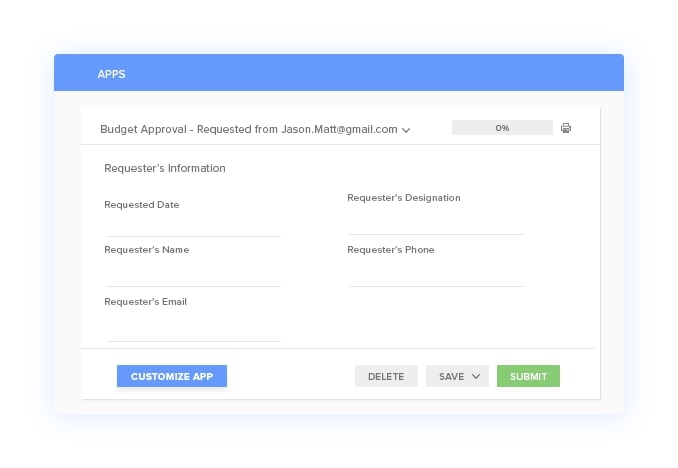 Create Your App
Install the budget approval process app and create an automated form to kickstart the process.
Customize It
Create your own custom app or use a pre-built one, and tweak it as and when you need to.
Track Progress
Quickly analyze the process and identify bottlenecks. If you see a problem, make changes instantly.
Publish The App
Take your process live for everyone to use! Gather feedback on improving the form and workflow.
Reasons to Love Our Budget Approval App
The Kissflow platform has all the features you need to make your budget approval smooth, streamlined, and error-free.
Drag and Drop
Add and customize workflow tasks and form fields with just a click
High Customizable
Tweak the pre-built budget approval app, or make your own from scratch
Powerful Mobile Capability
Track any approval from anywhere, using just your smartphone.
Alert & Notification
Get notified whenever forms collect data relevant to you
Easy Integration
Integrate Kissflow with other finance/accounting software
Find Out How Kissflow Adds Value
There's no denying the benefits of creating your budget approval process with an automation solution like Kissflow.
45% Costs Saved
176% ROI for Automated Processes
50% Time Saved on Information Access
20% Boost in Team Efficiency
50% Greater Productivity
45% Costs Saved
176% ROI for Automated Processes
50% Time Saved on Information Access
20% Boost in Team Efficiency
50% Greater Productivity
Why Kissflow Users Choose Our Budget Approval App
Transform Your Budget Approval Process
Join the league of happy customers who trust Kissflow