Most Popular Finance Management Tools 2022
As a business owner, you're responsible for the financial health of your organization. It's crucial to plan, organize, control, and monitor all the money that's coming in and going out. You need to maximize profits and cut down on costs while maintaining a steady cash-flow.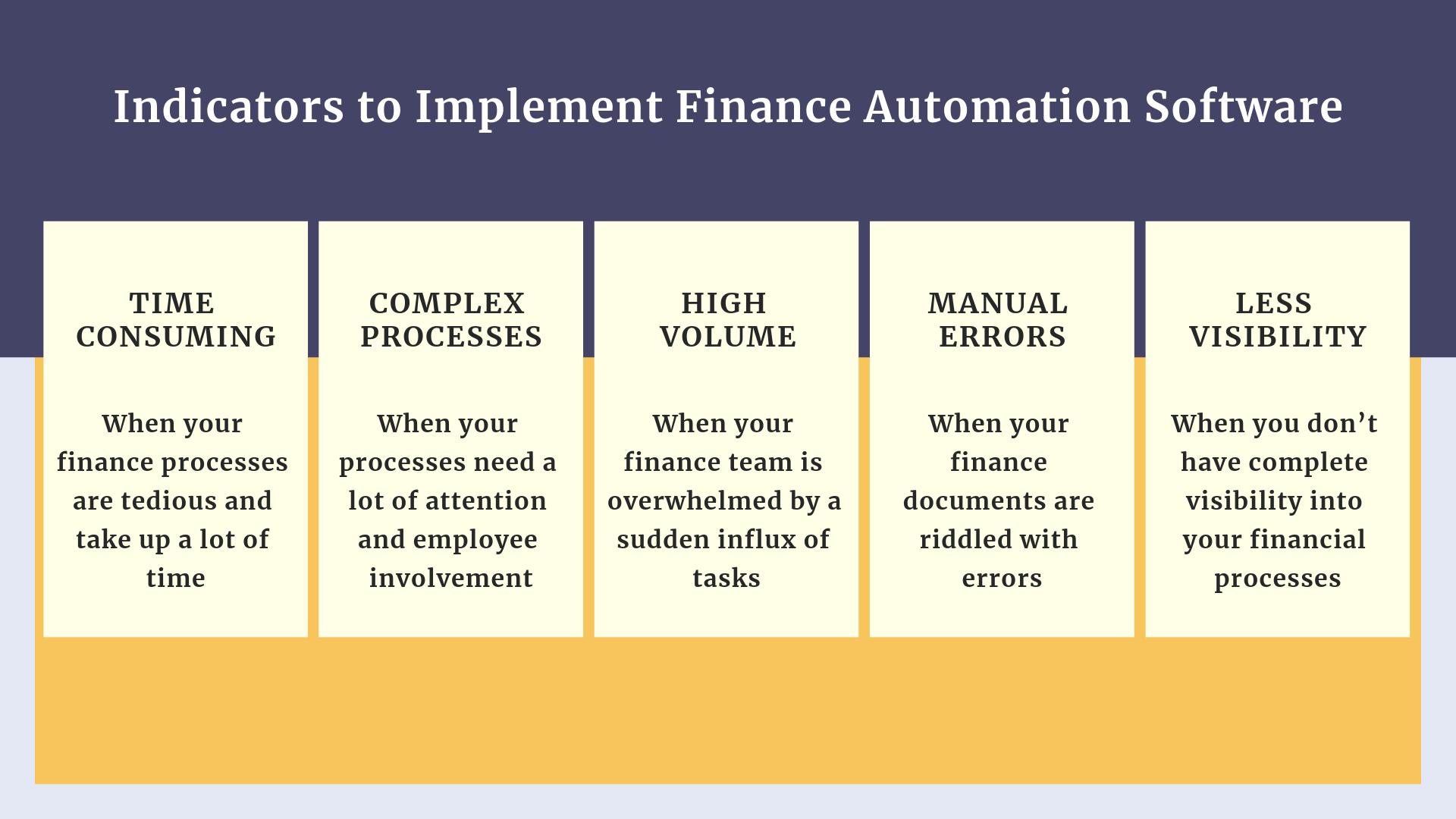 There are purchase orders that need to be sent, invoices that need to be followed up, budgets that need to be approved, and reports that need to be run. Does it already feel like you're juggling dozens of balls in the air?
Fortunately, there are plenty of financial management tools to help you with these finance business processes. But which one is best for you?
List of 6 Best Finance Management Tools:
There are tons of finance management tools out there catering for the needs of every small business. Here are some of them that you can start evaluating before choosing the one that suits you best:
1. Zoho Finance Plus
Zoho's finance suite breaks down departmental silos and offers an end-to-end integrated platform for all your back-office operations: accounting, invoicing, inventory, expense management, and tax compliance. The suite delivers flexible, scalable, and secure applications to manage your entire finance process.
Every app is accessible from the rest making the usage seamless. The granular user roles limit access based on your needs and you can customize them to the smallest detail.
Suitable for: Small and medium businesses
Pricing: There's a free 14-day trial after which the monthly pricing is at $149/organization.
2. Kissflow Finance & Ops Cloud
While not exactly a finance management tool, Kissflow is designed to help you develop a system of approval workflows for finance processes. There are pre-built apps for purchase orders, invoices, expense reimbursements or you can create your own, depending on your requirements with zero coding. With standardized approval flows and fairly automated processes, you can make finance process automation a complete breeze.
What sets Kissflow Finance & Ops Cloud apart is that its visual interface lets you customize the apps based on your needs. There's no coding required, regardless of the complexity. If your finance processes involve a lot of approvals and repetitive tasks, give Kissflow a try.
Suitable for: SMBs and Enterprises

3. QuickBooks
QuickBooks is a standard comprehensive financial management tool geared towards small and medium businesses and accountants. It helps you with bank reconciliation, invoices, tracking expenses, payroll, and advanced reporting. There are both cloud and on-premise solutions.
While on the more complex side, it's powerful features offer a compelling reason if you usually deal with high volumes. A small business with limited requirement might find QB a bit overwhelming.
Suitable for: Accountants and Enterprises
Pricing: Quickbooks has multiple plans starting from $10/month.
4. Sage Intacct
Sage Intacct's applications are suitable for small and midsize companies, helping them manage the general ledger, accounts payable, accounts receivable, cash management and order management. With an open API structure, you can integrate them with other business applications like CRM, payroll, or POS systems.
Suitable for: Though enterprises find the value, it may not be the same for small and medium businesses
Pricing: The base price of $5000/year makes it one of the costliest options in the market.
5. Oracle Financials Cloud
Oracle Financials Cloud is an ERP system that's completely based on the cloud. It's a scalable, comprehensive, and integrated ecosystem of finance tools. While on the expensive side, it might be a good choice for enterprises that look for more control and scalability.
Suitable for: Enterprises
Pricing: $600/user/month with a minimum of 10 users.
6. Xero
Xero is an accounting tool that lets you create professional recurring invoices, reconcile bank and credit card statements. It also helps businesses with purchase and sales orders, contact management, payroll and inventory management.
Xero is light-weight and easy-to-use.
Suitable for: Small and medium businesses
Pricing: The starter plan starts at $20/month with optional purchases.
Things to Consider Before Choosing a Financial Management Tool
Now that you've decided you need software to manage your finance process improvements, the good news is that there are a ton of options out there. The bad news is that there are a ton of options out there.
Evaluating all financial management tools and finding the one that fits you best requires considerable resources and time, which you'd rather spend on other productive tasks.
Here are a few things you should consider before you zero in on a financial management tool to whittle down that huge list.
1. Budget:
You'll have to figure out how much you are willing to spend on a financial management tool. The budget should also take into account the cost of setting up the software, training costs for employees, support and maintenance fees and upgrades.
2. Security:
You don't want sensitive financial information doing rounds in the office cafeteria, do you? Likewise, the problem with giving everyone unrestricted access is that there is every chance that your financial data is under risk. Limiting access too much could make it hard for your employees to do their tasks efficiently. You need a financial management tool with granular roles so you can control who gets access to what.
3. Scalability:
You need a financial management tool that grows with your business, accommodating all your needs as you grow. When you outgrow your software, bottlenecks form which directly impact your efficiency. Once you invest time and money in a financial management software, it will be difficult to migrate data into another system.
4.Cloud vs. On-Premise
You need to consider if an on-premise application or a cloud application would suit you best. Both these systems have their own advantages. A cloud based system gives you access from anywhere, anytime. Upfront costs are lower and your data is always backed with a cloud financial management solution. On the other hand, on-premise systems are relatively expensive but your data is locally hosted, so you have complete control over it.
When Do You Need a Finance Management Tool?
A manual system with spreadsheets has no place in a fast-growing environment; it can slow you down with incomplete information, repetitive tasks, and limited accessibility.
Usually, there's a bunch of common information shared between multiple teams that can help you make faster, smarter decisions. For example, when creating an invoice, you may need to pull information from a CRM and finance accounting tool. Then, you may need to get the invoice manually approved by others.
When you're using spreadsheets or siloed software to manage a list of financial processes, you'll have manually entered the same data over and over. This results in an incredible waste of time and is often prone to errors, which could lead to non-compliance when the taxman comes knocking.
Connecting all these systems is vital to ensure everything runs smoothly and efficiently. If you're looking to improve efficiency and eliminate errors, then you start exploring finance management tools.
Automation Increases the Overall Efficiency
Managing an organization's finance without the right tools is hardly a walk through the park because of the sheer amount of manual work that comes with it. But, your finance management software can't do everything, particularly when it comes to approvals. That's where a finance process automation tool like Kissflow Finance comes into the picture.
You can set up an approval workflow to ensure that information reaches the right person. You can modify the forms and approval hierarchies as your business grows. You can use Kissflow Finance along with your traditional finance tools to achieve maximum efficiency. Get started with a free demo.

Related Resources