Kissflow Events
Explore our collection of on-demand and upcoming events, webinars, and demos
Webinar
Take Digital Transformation from a Crawl to a Sprint
Accelerate your digital efforts with the power of low-code and no-code
Speakers

Mitchell John Filby
Managing Director
First Rock Consulting
Mitchell is an accomplished professional with diverse experience in corporate, private, and not-for-profit sectors across various industries. With a strong background in senior-level executive and board-level roles, he has significantly impacted Australia and the United States. Today, Mitchell guides small business entrepreneurs, SMB owners, and CXOs from leading enterprise and government organizations in Australia and New Zealand. His expertise equips businesses with valuable tools, knowledge, and insights to streamline commercializing innovation and digital transformation projects.
---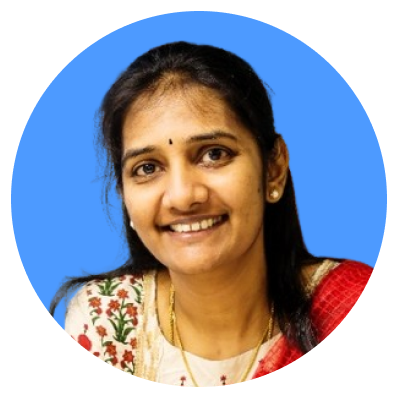 Vinitha Ramani
AVP and Global Head of Marketing
Kissflow
Vinitha is the driving force behind global marketing initiatives at Kissflow, a B2B SaaS company offering Low-Code and Workflow automation software. She is a dynamic and result-oriented marketing leader with proven experience in spearheading strategic marketing initiatives that have propelled the growth of numerous businesses. With a deep understanding of business challenges in today's rapidly evolving digital landscape, Vinitha brings profound expertise in enterprise marketing, team management, and scaling marketing operations globally.
Organizations are looking for ways to transform their operations to stay competitive digitally. However, many businesses find themselves at a standstill, unable to make progress despite the readiness to innovate. The roadblocks are numerous, ranging from the growing need for business applications and managing stakeholder expectations to budget constraints and the need for more skilled resources.
Fortunately, a solution is on the horizon: low-code and no-code application platforms. Low-code and no-code solutions are key to unlocking innovation and driving tangible results. Businesses can now build applications with unparalleled speed and ease with low-code and no-code solutions.
Join our insightful webinar to discover how ​​low-code and no-code solutions can push your organization to new heights of innovation, efficiency, and agility.


Key Takeaways:
Why is digital transformation an uphill struggle?
Understanding the low-code and no-code market
How does low-code supercharge digital efforts?
Best practices to get your digital transformation moving again