A digital workplace gives access to a complete set of tools that your employees can use to perform their everyday work responsibilities. It works as a unified platform through which employees can collaborate and communicate.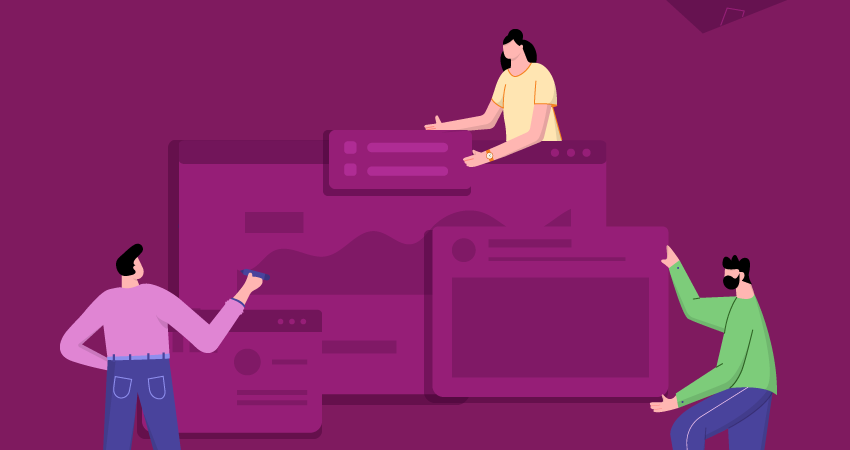 It is able to foster a strong sense of community and culture in the workplace as organizations are forced to take into account all the new workforce trends, demands, and variables.
As digital workplaces continue to be developed and steadily adopted, organizations are faced with a large number of choices. But the right digital workplace will depend on the components it includes and how it aligns with your business requirements.
Components of a great digital workplace platform
Unified digital platform
The digital workplace should have a centralized interface that can give you control and visibility over your business processes, projects, and discussions. It should also give you access to a comprehensive dashboard that can accurately show the status of projects and resources.
Cloud access
As more and more employees want to work remotely, organizations now need digital workplaces that offer cloud access and multi-device support so that employees can work from wherever they are. They should be able to access any files that they need from whatever device they are using.
Streamlines processes
Since a digital workplace is a virtual replacement of a physical office, it should be able to digitize, structure, and streamline business processes.
The workplace tool that you choose should be able to automate repetitive parts of the process and automatically send the documents to the required personnel for necessary approvals.
The idea is to use a digital workplace platform that can optimize and streamline business processes, and in turn make them more efficient.
Employee experience
Organizations should always remember that their biggest asset is their employees. The technology that they use in their company should be able to assist employees in performing their core responsibilities in the best way possible.
This is a bottom-up approach where executives need to understand what employees have to deal with on an everyday basis at work and how the right tools and collaboration can create a distraction-free and productive work environment for them.
After all, an engaged workforce can easily outperform and help a business get ahead of the competition.
Access control
The right digital workplace platform should give you the ability to control what kind of information is being shared across the organization and how it is being shared, all the while encouraging engagement and collaboration.
All the employees that need access to a specific business process, should be able to view and access it, but at the same time, it shouldn't be accessible to employees who don't have the relevant permissions.
Integrations
Every organization has particular applications they need to maintain–either an ERP tool, a CRM application, or any other industry specific app that they use to manage their business.
No digital workplace platform can be complete on its own. Your digital workplace needs close integration features to link applications internally and externally in order to manage all the core work in your organization.
The idea is to choose a digital workplace that can minimize the number of third-party applications you need by offering the majority of features required by your employees to manage their work.
Reports and analytics
You should be able to automatically generate customized reports based on your requirements. The analytics will not only help you understand the gaps in your business processes, but it will also help you analyze how employees are using the digital workplace and its set of tools.
Kissflow, a unified digital workplace platform
Kissflow's digital workplace helps organizations manage their daily business activities by offering tools to streamline processes, tasks, projects, cases, and collaboration. From budget approvals to marketing campaigns, policy revisions, and customer relationships, you can handle everything through a single platform.
It is an all-in-one app for disconnected and disparate workplace solutions. Kissflow has five major modules that you can customize according to your company's business processes.
Process Management: You can create customized processes on Kissflow through its drag and drop interface and without any coding. You can easily scale the processes and integrate them with third-party applications
Case management: Whether you need a seamless way for tracking bugs, incidents, service requests, claims, support tickets, or anything else, Kissflow's case management module can help you create agile workflows with the kind of customized features that you require
Project management: Kissflow helps you manage projects in exactly the same format as you and your team are comfortable with so that you can focus on working on the project while Kissflow tracks it for you
Collaboration: You can enhance

collaboration

and productivity through customized team channels, nested comments, file sharing, surveys, and power search.
Analytics: Kissflow can automatically transform

data into actionable insights

through data visualization. You can select the type of chart and also add filters and even advanced pivots to your reports.
Ready to give Kissflow a try? Sign up for a free trial today.