The first decision has already been made—your company definitely needs a workplace collaboration tool to boost engagement and improve performance. Now comes the hard part. There seems to be an onslaught of workplace collaboration tools flooding the market, and it's nearly impossible to tell one from the other. Can they really be that different? At first glance, maybe not, but a thorough investigation of workplace collaboration tools reveals a wide variety of designs and functions.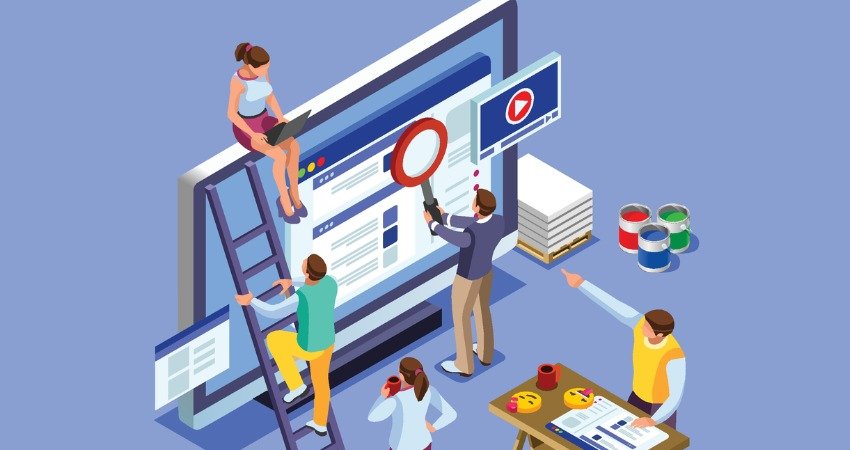 Before beginning the search process, identify the specific needs your company hopes to meet through a workplace collaboration tool. Are you looking to connect team members on projects? Share information across the organization? Brainstorm and plan projects? How should your workplace collaboration tool be designed? Nailing down a strategy for your workplace collaboration tool is a crucial component for success.
Don't rush in
After outlining criteria, it can be tempting to pick the first workplace collaboration tool that checks all the boxes. Before diving in, consider a few more things to get the most out of a solution.
Think long-term
Introducing new apps or frequently replacing old systems frustrates employees. Think ahead to the next 3-5 years and be sure your company won't outgrow the selected workplace collaboration tool. Will it scale with the anticipated number of future users at a reasonable monthly rate?
Security
What kind of security options are available? Are the permissions easy to turn on/off, or is it a hassle? If more steps are required, management might not take the time to keep data secure.
Diversity
The app overload is crowding screens around the globe. More than two-thirds of workers report wasting 60 minutes[1] a day toggling between apps. Wouldn't it be nice to have a workplace collaboration tool that encompasses all types of work? Look for an adaptable, diversified platform.
Integration
Introducing a workplace collaboration tool doesn't have to rock the IT boat. The app should support current software and integrate seamlessly with no major drama.
Try a demo
Before taking the plunge, request a demo to get a feel for the user interface. A screenshot of an app from the platform's website doesn't provide insight into user-friendliness. Experiencing the ups and downs of a workplace collaboration tool first-hand can save a lot of headache down the road.
5 Best workplace collaboration tools
We're not talking about simple chat messaging systems here. If you're looking for a platform to share ideas, manage files, and delegate tasks, here are some top-notch options.
1. Kissflow
Kissflow Collaboration is easy on the eyes and scales nicely for emerging businesses or enterprises like Pepsi and Domino's. Whether tech-savvy or tech-impaired, workers can easily navigate Kissflow's straightforward interface and extensive features, including work-oriented social networking feeds, file sharing, and secret channels. Kissflow also provides Kanban board-based modules for automating repetitive processes, handling cases, and planning projects. Pre-built integrations transfer data from third-party or internal tools, enabling seamless efficiency for any department.
Larger businesses can customize integrations, workflow, and other features as needed, while smaller companies can pick up ready-made solutions with only a few clicks. A simple pricing scale makes Kissflow affordable for companies of any size.
2. Atlassian Confluence
Trusted by big names like NASA, Atlassian links with Jira software and provides modules for project planning, meeting notes, product requirements, marketing plans, and blog posts. Strong in document management, Atlassian provides premade templates and access to document revision history similar to Google Docs. Developers choose Atlassian for its wiki search power, comprehensive features, and embedded docs features.
Atlassian suits companies of all sizes, but growing companies will find substantial price gaps between plans. When crossing over from a 10-14 user plan to a 15-24 user plan, there is an 80 percent increase in subscription rates.
3. Microsoft Teams
Organizations running on Microsoft software can acquire Teams through their Microsoft account and experience swift integration. Created to target single-leader teams or self-directed teams, Microsoft Teams offers group chat and notifications on a desktop or in a mobile-friendly app for workplace collaboration. Mid-sized businesses with larger IT budgets already running on Microsoft are well-suited for Teams.
Developers in organizations with an Office 365 account are attracted to the ease of adding on Teams. However, workers are often overwhelmed with too many options for simple decisions such as sharing a file, leaving employees confused. Team's user interface can be complicated and challenging to learn, discouraging employees from fully engaging in digital collaboration.
4. Salesforce Chatter
Promoted as an enterprise collaboration platform, Salesforce Chatter is proud to serve organizations such as Coca-Cola Enterprises in Western Europe. Chatter provides a social network for sharing files and data. Users manage feeds and control how notifications are received.
Despite its enterprise-targeted approach, Chatter has less built-in integration options, offers fewer features, and currently doesn't have a translation option for non-English speakers. Small businesses pick up Chatter for its free basic plan but will be limited in the scope of use.
5. Workplace by Facebook
Familiarity is Workplace's number one asset. Anyone with a personal Facebook account can use Workplace, thanks to the popular design. Workplace provides newsfeed, multi-company groups, live broadcast, chat, video conferencing, and task management. Built-in integrations for programs such as Microsoft, G-Suite, and Dropbox is one of the reasons 210,000-employee Swiss company Nestle[2] left Chatter for Workplace earlier this year.
Workplace offers a free standard version and paid premium plan with a pricing system created to work with any size business. Large, multinational companies find Workplace attractive because of Facebook's global adoption. In the end, Workplace is simple in its goal—work-centered social networking—and doesn't offer a way for colleagues to complete work together.
Conquer collaboration challenges with Kissflow
89 percent[3] of employees want to be more connected to their company's mission and values. Kissflow bridges the gap by fusing company-wide collaboration and all types of work in a unified digital workplace platform.
Employees of any status can feel a sense of belonging by engaging in company-wide discussions and contributing meaningful work in their respective team without being overwhelmed by digital chatter. Even newcomers feel connected from day one thanks to immediate access to pertinent conversations and ongoing projects.
A budget-friendly, rewarding workplace collaboration tool is at your fingertips! Kissflow is what your company needs to heighten engagement, connect team players, and improve the quality of work by sharing skills and knowledge.