Did you know that 86% of employees cite lack of collaboration or ineffective communication for workplace failures?
With so many teams abruptly switching to remote work in 2020, many of us are scrambling to figure out how to help our employees collaborate well in the midst of a crisis, and pre-existing communication issues are becoming more acute. If your team had to transition suddenly from a more or less traditional work arrangement to having everyone work from home, you've probably realized that some sort of digital collaboration platform would be helpful.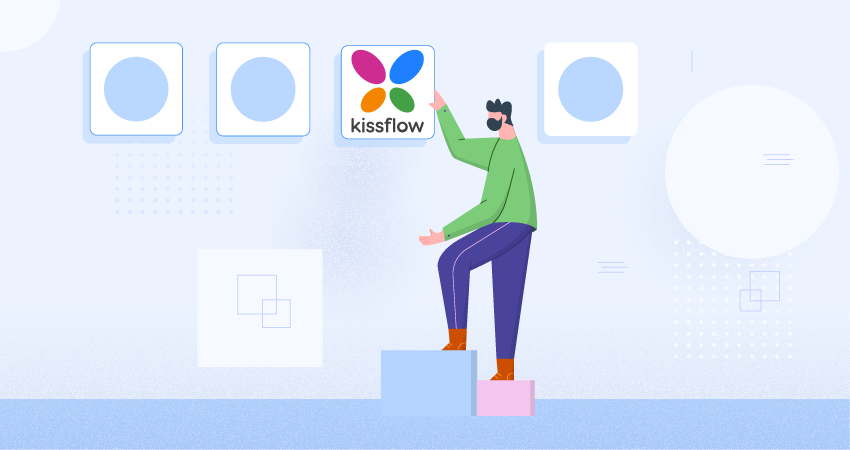 What is a collaboration application?
Collaboration apps are designed to maximize teamwork effectiveness by providing a central platform where employees can openly share knowledge, data, and documents to solve specific business problems or complete creative projects together. Team members interact from any location on the cloud, sparking innovation and driving progress to boost profits and company growth.
Sounds good, right? The challenge is that there are a lot of options and you may not know what features will be most beneficial for your team and which ones would only bog down your processes instead of streamlining them.
We're here to help.
What to consider
What your needs are
Before you start shopping for a team collaboration application and comparing the dozens of features among various digital workplace platforms, sit down and make a list of what your team's challenges are. What problems are you trying to solve by adopting a collaboration app? Make sure to get input from your team as their responses could highlight needs you're unaware of or wouldn't have thought of as a high priority.
Some potential categories include:
Communication

– How does your team naturally communicate? For example, if everyone is used to popping into one another's offices with a quick question but suddenly can't, does the app you're considering have something to take the place of those interactions?
Organization

– A sudden switch to

remote work

can leave a normally cohesive team feeling disconnected and individual team members feeling out of the loop. To combat this, look for a collaboration app that will give everyone on the team visibility on every project they're part of, including a big picture view as well as access to crucial details.
Scheduling

– Digital calendars and reminders have been around for a while now, but we still depend on in-person cues more than we realize. Now that little sticky notes on your keyboard and other friendly reminders aren't possible, you need a more robust scheduling system to keep everything on track. A good collaboration app will have scheduling features with the option for automated reminders and alerts.
What your team will use
No matter how much you promote it (or how much you spend on it), if your team doesn't like the platform, it's going to be under-utilized. We've already mentioned that you should consult your team on what features they need, but there's more to consider. Make sure to choose a platform with an attractive, intuitive interface. If it's ugly, no one on your team is going to spend several hours a day operating inside the app. If it's hard to use, they'll either spend a frustrating amount of time trying to figure it out or give up and go back to whatever less-efficient system you were using before.
How secure it is
Since you're most likely dealing with proprietary and confidential information, you need a team collaboration app that keeps your information– and your customers' –secure. Robust security requires maintenance. With some free or very low-cost platforms, you're agreeing (in that terms and conditions page that of course, you read very carefully) to share your data with the software company in exchange for the free use of the platform. To ensure the privacy and safety of your team members and customers, be sure to choose a collaboration app with robust security features and guarantees.
How much it costs
When it comes to team collaboration apps, you're going to find a wide range in prices. Some are extremely expensive, putting them out of range for small to medium businesses that don't actually need all the features offered. Other platforms have low subscription fees but non-existent customer support. You need a solution that fits in your budget while also meeting your needs.
It is of course important to consider the price tags on the platforms you're comparing, but the cost is about more than just the fee a company charges. There are several reasons that free or cheap software isn't always the best choice, including paid-only support, dubious security, and difficulty scaling up as your team grows. (We discussed some additional issues here[1] if you want to read more.)
In the end, you should expect to pay something for a good collaboration application, but it doesn't need to be the most expensive platform on the market.
Types of collaboration platforms
Social media for the office
Some collaboration applications are really just an additional social media platform, albeit one intended to facilitate professional conversations. The most clear example is Workplace by Facebook. Designed to look like the social media platform we're all so well acquainted with, it has familiarity and ease of use going for it. However, such platforms don't tend to facilitate productivity very well. They're meant to foster connections among colleagues, which is important, but a social network doesn't have the features needed to help your team get work done within the platform. Most likely, your team will either stop checking the platform because it added little value, or they'll utilize it for social connections only.
Project management tools
A search for "team collaboration app" will turn up many results that are actually project management tools. Highly-rated project management apps will have tools for scheduling and organization, and maybe even automated reminders. Two of the most popular are Trello and Monday.com. Don't get us wrong, project management tools are great (we have them as part of our digital workplace!), but if you're looking for a true collaboration platform, those stand-alone project management tools will fall short. They don't have robust communication features or other important integrations, so you'll soon be looking for additional software to supplement your team's needs.
Isolated collaboration tools
There are a few platforms on offer that are pretty great for collaboration, but only for collaboration. Programs like Slack and Cliq facilitate team communication really well but are weak on project management features. Slack, for example, doesn't have visual project management tools like kanban boards. These collaboration tools also don't provide the ability to take action from within the platform. You have to switch among multiple platforms to get things done.
Kissflow – a true digital workplace for collaboration
Unlike the common types of collaboration platforms discussed above, Kissflow combines all the important collaboration functions your team needs into one intuitive digital workplace.
Kissflow's unlimited channels allow your team to create polls, announcements, customized notifications, and more. The customizable platform puts you in control with scheduling, user attributes, and integrations. Project management is truly collaborative with kanban boards, custom task cards, and contextual conversations. Automated processes give your team more time to collaborate and think creatively while no-code workflows, dynamic task assignment, and reports keep ongoing processes running smoothly.
Kissflow is cloud-based, so your employees can access it from anywhere there's internet. There's no need to download software or to worry about updates or compatibility. Whether on a desktop, laptop, or phone, your team members can log in and collaborate effectively.
Give your team a collaboration app that will empower them to succeed. Book a free Kissflow demo today.