School districts rely on employees who work across different periods of the year. And with the current challenges of remote work, tracking employee timesheets and PTO through Google Docs/Sheets can become a great challenge while processing payroll.
Since paper forms are out of the question, using Google Docs or Sheets can sound like a positive development. Staff fill their timesheet on their own and they reduce paper squandering since it only leaves a digital trail. However, Google Docs and Sheets come with their own set of problems:
Pitfalls of using Google Docs/Sheets
Susceptible to human errors
Inconsistency in data entry
Not designed for collaboration
Can get lost in email or spam filters
Vulnerable to fraud and tampering
Nonexistent workflows
Hard to consolidate data
Prone to data integrity issues
Lack of transparency
Once employees save, download, and email the document to the department head, it's impossible for anyone to gain access and fix mistakes on the same sheet. An additional email has to be sent with the same updated attachment.
With two emails in a row for the same set of documents, the department head's inbox is quickly flooded with messages, burying urgent emails under less important ones. And with multiple documents to process, if the department head accidentally clicks the first attachment (the incorrect one), it can result in payroll errors and legal issues.
Department heads need to undergo a similar process before submitting timesheets to their superiors. This cycle has to go on until the information reaches an organization's top decision-makers. Throughout the entire consolidation process, data is susceptible to errors due to frequent manual intervention for copy-pasting, cell entry, and range specification.
Regardless of the size of a school district, it can be tricky to keep track of an employee's timesheet data. Traditional employee timesheet processing results in an era where HR and Finance teams are burdened with the task of reviewing a ton of digitized forms.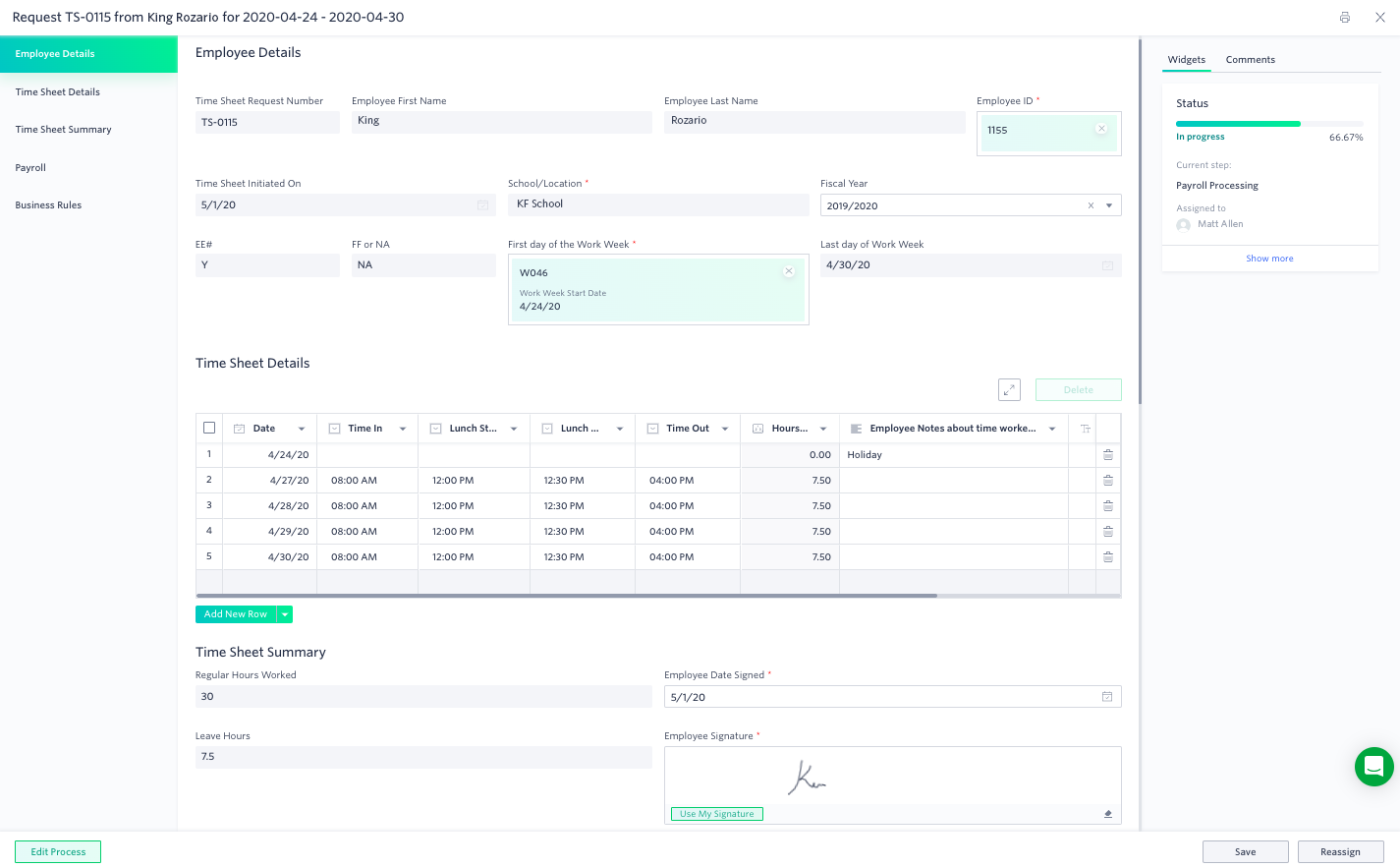 The right alternative
It's high time you moved to the cloud.
Under the current circumstances of remote work, all school districts require these features for efficient time and attendance management:
Customizable timesheet templates to suit your unique needs
Automated multi-level approval/workflows
Approvals on-the-go with multi-device support
Real-time, visual-rich reports to get a bird's eye view
Simplify payroll processing with seamless data transfer
Comprehensive audit trails to prevent fraud
Kissflow Timesheets
Kissflow School Cloud offers tailor-made, ready-to-use workflow processes for HR, Finance, Operations & Maintenance, and IT teams. The employee timesheet management app offers school districts the flexibility to tweak workflow steps, computations, and form elements to fit their actual process. The real advantage of using an automated timesheet is that it will enforce a ton of procedures in a simple and effective way.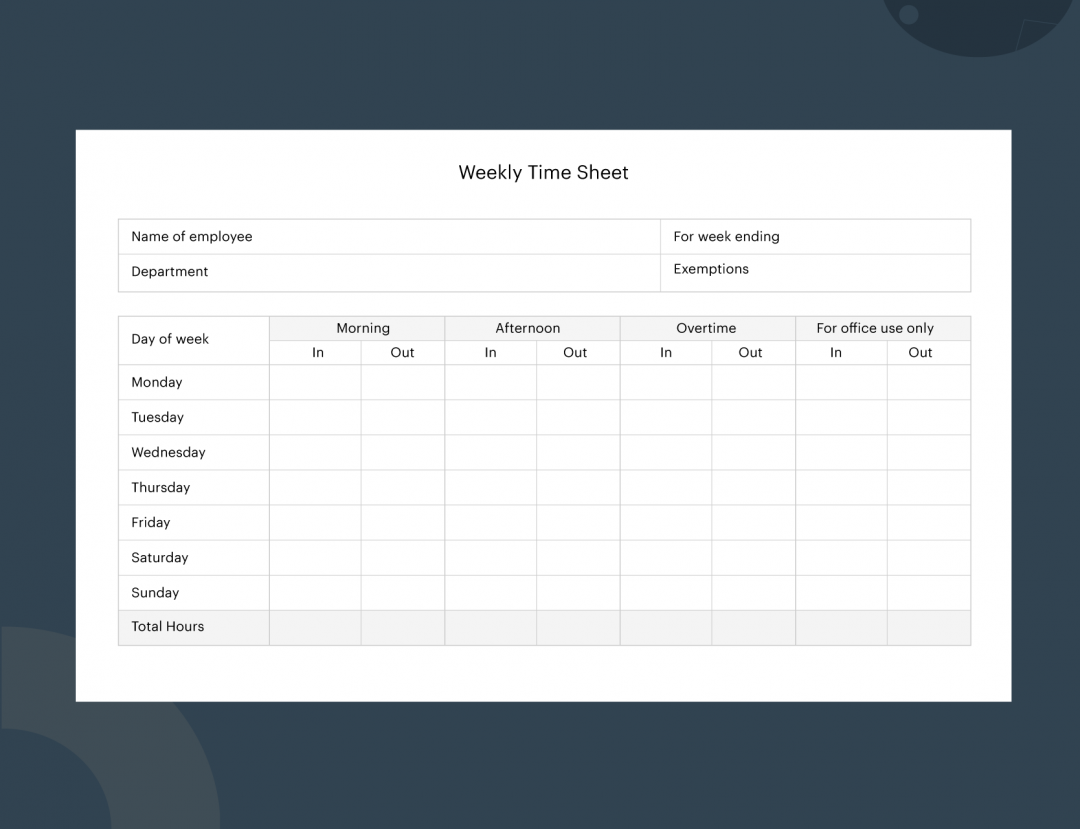 Payroll and Finance are the biggest winners if everything is automated—the payroll team doesn't need to manually work out how many hours a member of staff has worked that month. Instead, timesheets record it, leaving the HR and Finance staff to focus on strategic tasks.
If you have tried using Google Docs or Sheets for timesheet management and have seen its limitations, it's time to try something more sophisticated that can actually reduce your manual workload. Try Kissflow School Cloud today and see what is possible.