Asset transfer is a painstaking process for organizations to deal with. It involves numerous administrative tasks covering different teams, as well as numerous internal and external stakeholders. Here's a closer look at how automation can make the asset transfer process easier and more efficient for all concerned.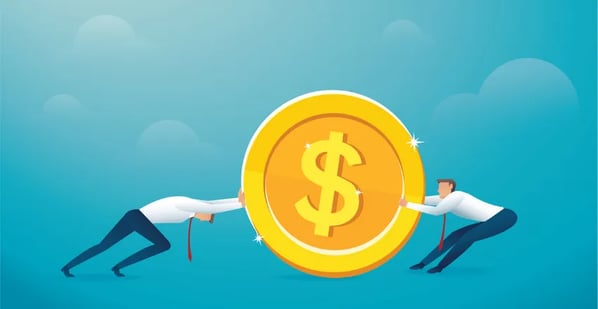 What is asset transfer in companies?
An asset transfer takes place when a business wishes to move ownership of one or more of its assets to another area, department, or organization. An asset transfer, a segment of asset management can include both tangible assets such as buildings or vehicles (known as a fixed asset transfer), and intangible assets such as intellectual property.
Asset transfer usually takes place when the owners of a company are selling or exiting the business and wish to sell or transfer the assets separately, as an alternative to selling the organization in its entirety.
How asset transfer can be simplified with automation
Asset transfer in an organization is extremely labor-intensive. Thus, there are great benefits to be gained from automating the process. Automation allows your business to transfer any existing assets to a different part of the business, or even to another organization in the most straightforward, time-effective, and efficient manner possible.
First, automation can assist with the initial agreement relating to the asset transfer, including the drawing up of contractual terms and digital signing of final contracts.
Subsequently, by simply filling in an asset transfer form and posting it in the system, the asset management software is able to post the transfer acquisition automatically to the target company code, provided that it already exists in the company. For any organization that is undertaking a mass transfer of assets (for example, in the event of business sale), one defined asset transfer form and posting can be subsequently used to transfer all desired assets.

Also, asset transfers (particularly fixed asset transfers) are subject to a number of different types of authorization by senior managers because large sums of money are generally involved. These approvals can be automated within fixed asset transfer software.
Following these postings, the assets in question are automatically removed from the inventory and accounting systems of the sending company or team and added to the receiving one.
Finally, as the shareholders of both businesses should be informed of the asset transfer, automation can help to draft and distribute template communications.
What are the benefits of automation in the asset transfer process?
Replacing your traditional manual asset transfer processes with automated ones can offer your business a host of benefits. One of the most obvious is the time savings that can be achieved. Manually entering posts on paper or spreadsheet asset transfer forms can take up many hours of company time. This requires the skills and resources of finance employees, whose time could surely be put to better and more productive use.
Another crucial advantage of an automated asset transfer process is the fact that it is likely to save your business money. Not only are you likely to save money on employee costs because less manual intervention is needed, but a reliable asset transfer tool will allow you to transfer assets accurately and quickly. This means less margin for error or inconsistencies to deal with.
Security of data and accountability are also important benefits of automating fixed asset transfer processes. For example, automating approval processes means that there is a clear data audit trail to confirm what has been authorized, pre-empting any future queries. In addition, data and information relating to the asset transfer are all housed in the system. The permission settings that can be applied can decrease the likelihood of fraudulent or erroneous practices.
The key pain points of handling paper-based asset transfers
Attempting to carry out asset transfer using manual processes has the potential to slow the process down enormously. For example, waiting on numerous individuals to authorize asset transfers manually can cause delays to the process, as well as errors or uncertainties that raise queries and subsequent delays.
In addition, using hard copy asset transfer forms are an ineffective way of transferring assets. Automation, however, can use template forms with predefined options and auto-fill choices to improve accuracy and speed up the asset transfer process.
See what options are open to your business to automate your asset transfer processes
It is worth researching the market to better understand the variety of non-fixed and fixed asset transfer software and realize some of the benefits above. Remember that, in your hunt to find the right asset transfer software, the nature, and frequency of your asset transfers will be a big factor.
Before committing to an asset transfer software, consider all the options available and see what works better. Unsure where to start? Kick start your hunt with a free trial of Kissflow FinOps Cloud. You can not only simplify your asset transfer process, but also streamline the complete asset lifecycle.
Want to protect your organization's assets throughout their lifecycle? Take Kissflow FinOPs Cloud for a spin and see how easy it is to gain control of your asset management process.