Hosted by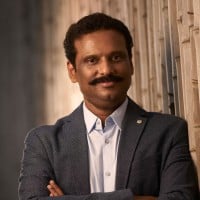 Suresh Sambandam: CEO, Kissflow
Suresh is the CEO of Kissflow, a comprehensive SaaS platform for work management solutions. He is passionate about entrepreneurship and was awarded "Entrepreneur of the Year" by Confederation of India Industries (CII). His expertise extends to cloud technologies, enterprise applications, inference engines, configuration engines, rule-based computing, and enterprise middleware. He is a regular speaker at various industry forums and heads SaaSx, a global SaaS community. Through his extensive contributions towards democratizing automation, he aims at creating an immersive work experience for enterprises of all sizes.

Andy Boltax: President, Red Badge Consulting
Andy started Red Badge Consulting in 2005 while transitioning out of a full-time job at The Washington Post. He comes with vast experience in project management and business process management fields. He has been driving Red Badge Consulting as a tight-knit company dedicated to providing the highest level of talent and support for our clients.
About the Webinar
With the growing pace of business operations, many organizations still rely on spreadsheets and emails to carry out their daily tasks. Employees end up spending hours on redundant tasks that quickly eat away process productivity. Workflows can get super cluttered as they are maintained manually, and employees are mostly left clueless due to a lack of task visibility. The nightmare caused by manual workflows is endless and this is where automated workflows come to the rescue.

The increasing traction of automation has eliminated the pitfalls of manual workflows and serves as the key to helping employees avoid task burnout. Watch this interactive webinar entitled "Why on Earth Should I Automate Workflows?" and learn why your organization must replace manual workflows with automated ones today. Explore how a workflow automation tool can help your organization optimize cost and empower your teams to be highly productive.
In this webinar, you will learn:
The hidden perils and bottlenecks of manual workflows
How automated workflows can elevate your organization
How to boostyour operational efficiency with workflow automation
How Red Badge Consulting transformed their workflows