What is Kissflow?
Kissflow is a Digital Workplace built in 2012 by OrangeScape. OrangeScape is headquartered in Chennai with over 200 employees.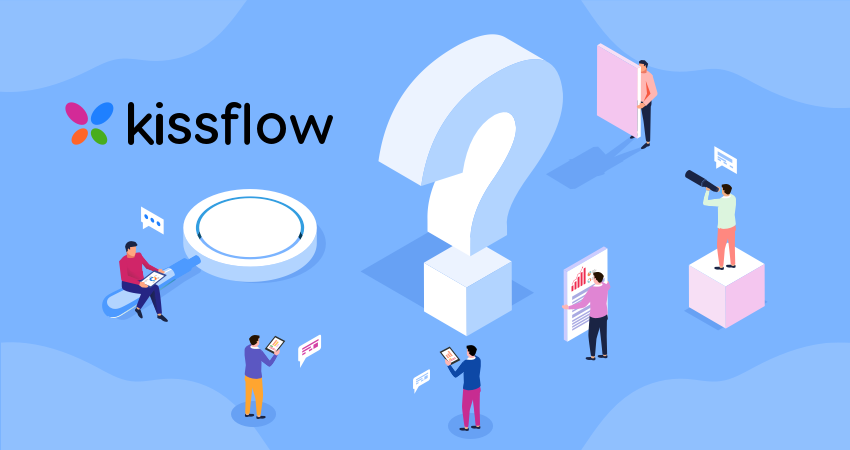 What is Kissflow's philosophy?
Kissflow's philosophy is in its name: keep it smart and simple. We love Alan Kay's quote, "Simple things should be simple. Complex things should be possible." Our products are intuitive and easy to use but can also handle complex challenges at the same time.
When we add features to Kissflow, we try to solve for 80 percent of use cases. This helps us keep the product simple enough for anyone to use, but still extremely functional.
The current problem with every workplace
67 percent of employees believe it would be easier to focus on work if important information from all of their apps appeared in a single window. Employees are already burdened with learning and using a lot of technical skills and tools. They waste a lot of time switching between apps for collecting information and piecing the puzzle together.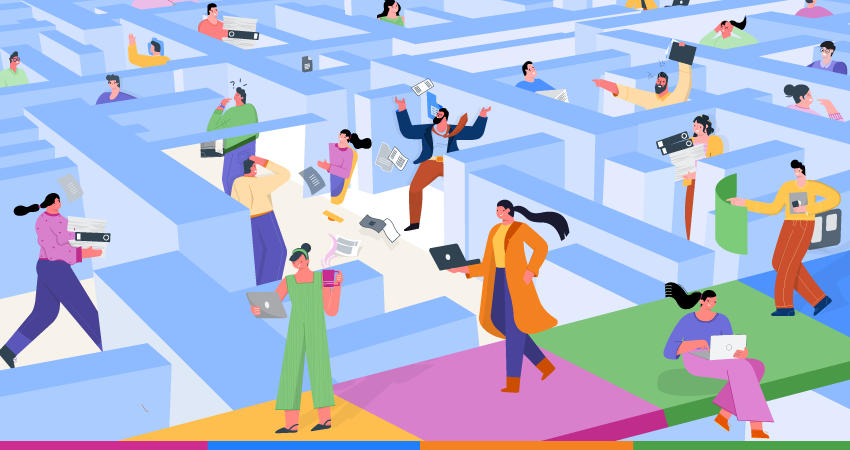 Many workplaces play whack-a-mole when solving workplace problems with software. They buy different solutions to cork problems at different points of time, without accounting for overlapping functions.
Employees are left confused when it's time to choose a medium to work. Be it communication, sharing, managing data, projects, or any other core functions, it's hard to organize and control work that is happening on multiple levels simultaneously.
It becomes increasingly hard to maintain visibility and transparency within teams since work gets increasingly complex and siloed in different apps.
Kissflow Digital Workplace solves this problem that eats up productivity and work culture.
What is Kissflow Digital Workplace?
Kissflow Digital Workplace is a new-breed cloud platform to manage all kinds of work in one place. You can control, coordinate, and collaborate on all kinds and levels of work. The simple and intuitive interface makes it easy for all employees to adapt and learn to use a single platform, instead of multiple tools over time.
Instead of finding, evaluating, and buying multiple tools, you can choose one platform that can handle any type of work that comes its way. Kissflow platform can perform four broad functions:
Automate standard approval processes
An intuitive drag and drop form builder with assignment rules lets you automate all human-centric approval processes.
Manage projects with full visibility
Get all the functionalities you need for a modern project to manage people, tasks, and deadlines without worrying about managing software.
Manage issues, tickets, and service requests
A dedicated case management system tracks and resolves all unpredictable cases with unique decisions and resolutions.
Collaborate and communicate with teams
Talk to teams with context with chat and social feed built into the platform. You can collaborate with employees right where work happens.
In addition to its core modules, Kissflow has a strong integration system to connect with third party apps and build APIs. This further extends what you thought was possible to do on one platform. You can also generate many types of reports and get analytics on your essential workflows.
How a digital workplace fixes the problem
Reduce spending on software tools to manage different components of work
Reduce spending on integrating multiple tools since all work resides in one tool
Collect and analyze all data about operations in one place
Control permissions quickly with unique role-based access for every module
Delegate tasks easily with automated protocols and tracking
Increase transparency and visibility and create a single system of record for all operations
Experience the potential of a multi-functional platform
Kissflow has over 10,000 customers all over the world, and over one million active users on the platform.
With Kissflow Digital Workplace, organizations can spend their budget wisely and hit their goals quickly. Take a free trial of Kissflow Digital Workplace and experience what it's like to have all your work appear in one tab.