OrthoSensor
Emails Aren't Productive. Workflows Are.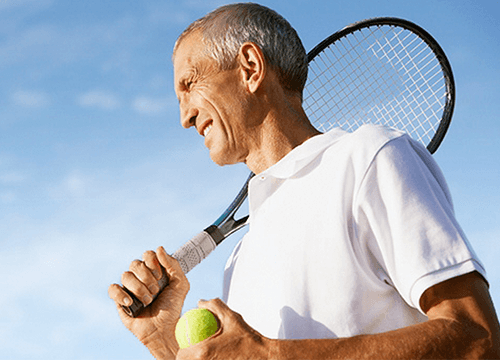 Industry Type
Health Care
Number of Employees
51-200
Number of Apps Created
31
❝
Kissflow is a great product that should reach a lot of people.
Tom Packert, VP Information Management
---
Paid Time Off is a common policy at almost every organisations these days. PTO policies are implemented to enable employees with the flexibility of taking paid vacations as and when they want without disrupting the organisation's workload. PTO requests processing is usually lengthy and time consuming, starting off when an employee requests leave, through it's approval cycle and intimating the HR, finance and other departments the employee interacts with, where it terminates. Tom Packert of OrthoSensor tells why organisation's should move from paper based processes and on choosing the right tools for automating business processes, during our recent conversation with him.
OrthoSensor is a leading provider of path breaking technology in the healthcare industry. Converging orthopedics; technology and cloud computing, OrthoSensor's products provide real time actionable information about implant placement and performance, thereby reducing the chances of implant failure and the need for revisions. OrthoSensor's technology provides assurance to doctors while performing the surgery and devoids the patients of any pain while fixing the implants, a stress-relieving technology for both doctors and patients.
Processing PTO requests on paper or email: The perils of using papers for processing approval requests is well known. Processing any requests over paper is never wise, all the more foolish when the process is in place to make the environment more productive. When requests are processed over papers, tracking them becomes extremely difficult, giving more room for delay in the approval cycle. While tracking is a huge pain, failing to intimate the various departments on time about the unavailability of an employee can literally derail an ongoing project. Auditing each employee's vacations for finance and administration purposes is another laborious process. As Tom puts it, 'more the number of processes on paper, the more number of people needed to manage the process' and more the number of people, the greater are the chances are for process to fall astray.
Adopting the right BPM solution for process automation: Organisations are known to settle for off-the-shelf BPM solutions to automate their business process. These traditional bpm solutions not only prove to be expensive, they turn out to be cumbersome and highly impractical when organisations try to set it up. Despite costing a limb, setting up these systems demand time in months, huge investments on expensive hardware and require continuous maintenance. Organisations would have to invest more time in running the BPM solutions instead of focusing on the actual business.
Tom, having been in the software development and IT industry for decades, knew the difficulties of working with sophisticated business process management systems and was looking for a simple workflow solution to automate processes at OrthoSensor. With the organisations using google apps for their business and with Tom being an advocate of cloud computing, they chose to trial Kissflow for automating processes at their organisation.
Kissflow enables organisations to create and automate processes along the lines of their business. The intuitive 5 step workflow builder wizard makes it possible to implement processes in a matter of few hours.
End-to-end process automation: With Kissflow, Tom has automated OrthoSensor's Leave Management process, making the tasks of initiating, approving, tracking and auditing requests much easier for the workflow participants. What's more, Tom integrated Kissflow with the organisation's calendar, now every approved PTO requests is displayed on the organisation's calendar, there by keeping the organisation members informed and prepared about the employees' impending absence. Tom has just showcased a classic example of end-to-end process automation.
Automate Work. Reduce Chaos
Drag & Drop. No Coding Required. Trusted by 10,000+ Companies.