Tech Alchemy
Fixing Problems Before They Arise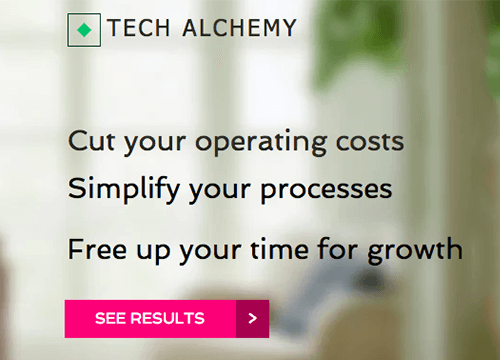 Industry Type
IT - Software & Hardware
Number of Employees
1-10
Number of Apps Created
32
❝
What used to take days is now just a click away.
Paul Strahl, Tech Alchemy
---
I recently had a meeting with one of our customers based in Sydney, Australia. At Kissflow we talk with our customers regularly and understand where our product stands. This time around I had the chance of talking to Paul Strahl, the Head Consultant at Tech Alchemy, Australia's business transformation IT specialists. It turned out to be a very insightful conversation. Paul began to share his insights on why many SMEs today despite using a combination of multiple systems fail to track business process efficiently.
Many organisations today use a combination of emails, spreadsheets, invoicing and CRM software to track their business processes. In most cases these organisations get sucked into the eddies while trying to get these individual systems to work and lose track of the big picture. Although the resultant chaos in the organisation is visible, what's gone wrong is not really known. In most cases people never realize that the problem is actually with the process in place and not merely the complexity in tools involved. Unearthing the flaws in the process is a humongous task and this is where process management experts like Paul can be of great help.
Paul who has a decade of experience in providing technology solutions with expertise in data analytics and business process, points out that, it is not until the processes are mapped that one realizes the problem is with the process flow and not just the systems used. Usually, Paul and his team analyze the existing process of an organization, map it, then reinvent it to figure out an optimal way that will cut cost and improve quality of operation.
Once he figures out the optimal flow of processes the next part involves finding a tool that can automate the flow, this is where Kissflow fits in. Paul said, Kissflow's capability to model a process that exactly fits the way the customer operates really, enables them to achieve good efficiency for their end customers. Paul asserts that "there are many systems where people lose visibility and requests fall through cracks in the system, Kissflow does not let that happen, nothing escapes."
Paul and his team have been serving eastern Australia and his process driven clients have been Kissflowed. His clientele is quite diverse, from logistics companies to web development companies. It just proves that when an elegant process is sculpted and is automated in capable tool, then the result is obvious in terms of reduced costs and time. Paul is definitely one of our champions.
Automate Work. Reduce Chaos
Drag & Drop. No Coding Required. Trusted by 10,000+ Companies.