Silafrica
Divided by Boundaries, United by Workflows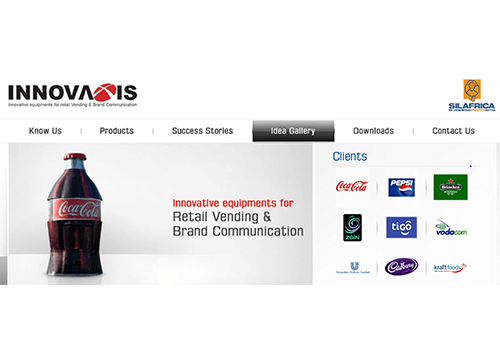 Industry Type
Manufacturing
Number of Employees
501-1000
Number of Apps Created
46
❝
KiSSFLOW is an integral part of Silafrica's business.
Rajesh Pitroda, Silafrica
---
Manufacturers are known to employ numerous tools, ERP and alike, to ensure processes in their organisations flow without any glitch. However, most of these sophisticated solutions come with a baggage of unwanted complexity or an exceptional price tag, both being a burden capable of crippling the manufacturers growth rate. A simple solution at an affordable price tag is what manufacturers have always desired.
As is our custom to get in touch with customers periodically, our conversation this time around was with one of Kissflow's most innovative users, Silafrica.
Silafrica is amongst the top plastic solutions providers in Africa. With a diverse product range, Silafrica provides solutions to serve the needs of both consumers and large enterprises. With manufacturing & product innovation locations based in Kenya, Tanzania, Ethiopia, Uganda and India, Silafrica reaches out to it's customers spread across 25 countries in the African continent.
Of course, we couldn't hold back our curiosity and inquired as to what processes Silafrica was automating with Kissflow Workflow. Rajesh Pitroda helped quench our curiosity by providing us an insight into the processes a manufacturers like Silafrica automate, here it follows:
MDM:
Managing Masters is crucial for manufacturers as masters hold data pertaining to manufacturing standards; product specification; quality guidelines; inventory stockpile and many others critical to the organisation. Almost everywhere, master data management is done over emails, each update goes through a cycle of approvals before the actual update takes place. With approvers seeing numerous approval requests daily, the chances of erroneously updating masters still prevails.
For organisations that have people accessing the masters from various locations, the integrity of the data is bound to take a blow. Manufacturers wouldn't want that any day, it could literally bring them to their knees!
Silafrica was looking for a structured approval process to eliminate the chance of errors and also provides an audit trail of the changes made to the data, keeping the data updated and pristine at all times.
Read up here to understand more on how manufacturers leverage MDM with Kissflow.
Order Management:
Structured process flows helps organisations track the progress of each every order placed. Tracking orders placed by customers and orders placed for the procurement department is highly essential. By knowing the status of each order, organisations can save largely on their expenditure. This also helps the organisation plan for their progress and chalk out their production plan.
Kissflow enables manufacturers to track orders, it just get better with the ability to integrate processes with ERP & MDM systems. Manufacturers can make decisions by looking into their inventory before proceeding to placing the order.
Operational Approvals:
Approvals form the very pulse of the organisation. Every operation necessitates the approval at every level in the organisation. Operational approvals find place in every department, tracking them is essential as the organisation's operations cycle depends on the approvals made in each step. Operational approvals find place in HR, Finance, Production and every department in the organization.
For organisations operating from geographically dispersed locations, like Silafrica, Kissflow is a desirable solution as it enables them to collate data and work in collaboration. With process reports made available, manufacturers get a clear insight as to where each process stands.
Silafrica's ability to continuously innovate and grow is rooted in their organization. Rajesh has automated over 25 processes in Silafrica using Kissflow.
With Kissflow assisting manufacturers at various levels and processes, it proves to be an ubiquitous solution.
Automate Work. Reduce Chaos
Drag & Drop. No Coding Required. Trusted by 10,000+ Companies.