Quality Companies
Get Paid on Time With Automated Invoice Approvals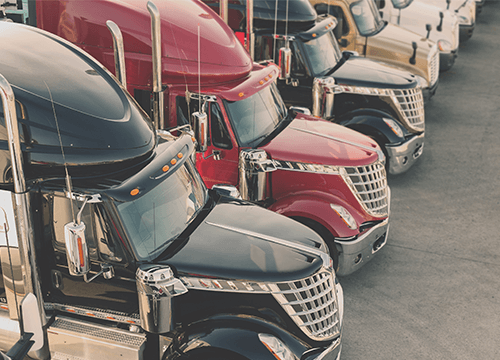 Industry Type
Logistics
Number of Employees
201-500
Number of Apps Created
43
No one likes getting a large invoice questioned or delayed. However, that's exactly what was happening for Quality Companies LLC when they submitted maintenance bills.
Quality Companies LLC sells and leases heavy-duty trucks in North America. They also handle all the maintenance for their leased vehicles. Certain maintenance requests are done right away without question, but when the repair crosses a certain financial threshold, more people need to be involved and give approval.
Gathering these approvals in one place was becoming a headache. Everything was done over email. When a larger bill was sent, it would often be delayed until significant documentation could be provided to prove that the expense was approved.
Quality Companies needed a way to provide a much clearer documentation trail so that these requests didn't create so much chaos each time they were submitted.
The Perfect Tracker
Kissflow provided an easy, cost-effective solution for Quality Companies. They quickly set up a simple process and used the big library of help videos to create their own conditional workflows. They only needed approvals on maintenance items that crossed a certain amount; the rest of the requests could go through the usual process. Now, the more expensive requests get the necessary approvals and keep a clear documentation trail.
"It's really intuitive and easy to use," said Daniel Coppess, the Director of Maintenance for Quality Companies. "Other software requires us to contact someone if we want to make a change. With Kissflow, we can do it all ourselves. Kissflow provides us with a way to track the approval process so that there are no questions when it's time to invoice."
Building Out Workflows
Quality Companies is looking to expand how it uses Kissflow. The data they capture in their maintenance approval process can be stored in a data set and used to streamline other processes like adding vendors. Kissflow gives Quality Companies the flexibility they need to create and edit their internal processes that keep their trucks moving.
Automate Work. Reduce Chaos
Drag & Drop. No Coding Required. Trusted by 10,000+ Companies.