Northshore Education
Sending Paper Forms Between Offices Doesn't Work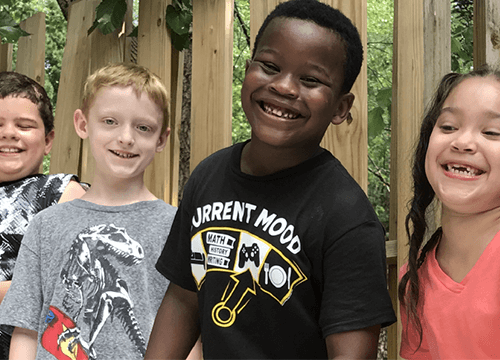 Industry Type
Education
Number of Employees
51-200
Number of Apps Created
38
❝
Kissflow was the closest to what we needed.
Mark, Northshore Education
---
On my continued conversations with our Kissflow customers, few weeks ago, I spoke with Mark Hodgkins of Northshore Education Consortium (NEC), who in the recent past headed a school as the Principal and holds over two decades of diverse supervisory and management experience having worked in various capacities in the child services system. Mark is a passionate educator but his passion doesn't limit him to the academic functions of the school alone. During the course of our conversation, Mark brought forth the significance of implementing Technology for the Administration of Educational Institutions.
Northshore Education has already chosen "Google Apps for Education" for their messaging and collaboration infrastructure. An educational institution's success can be determined by the quality of education imparted to the students and imparting education isn't in the hands of teachers alone, the school's administration plays a very crucial role too. Running a school involves a lot of work, it requires numerous teaching and non-teaching staff to work in unison to provide quality education to students. Administrators will have to coordinate with teachers for scheduling classes and approve time-off requests from the teachers after finding replacements for the faculty during their absence without jeopardizing the class schedule. Apart from these, administrators handle monetary reimbursements, pay cheques and other financial transactions too. Phew!.. All of this is sure to involve tons of paper work and running around. Running a consortium of schools is a lot more challenging in terms of the work input and time spent to manage it.
NEC has it's school sites at 5 locations and all the communications between the business office and the schools were done through paper work. It was time consuming and taxing as it required their staff to travel between these locations every now and then. By the time the process is completed, it'd be anywhere between 3 to 5 days.
As the lead of the technology and automation project at NEC, Mark Hodgkins wanted to implement a tool that enabled them to manage information and business operations remotely as paperwork was just driving them crazy. On a search for workflow tools, it wasn't a surprise when Mark located Kissflow the leader in workflow and business process management for Google Apps Customers. Mark Hodgkins is self taught when it comes to computers and has no formal training in IT, it wasn't long before he started constructing his Workflow processes.
Mark now helps his colleagues to create processes on Kissflow for optimizing their work and making their life less stressful. He quoted his director who once quipped "..I can now work from home, right?.."
Northshore Education Consortium, located in Beverly, Massachusetts,is the largest provider of intensive special education services to children and youth with emotional, behavioral, and developmental disabilities in the North Shore region. Consisting of five highly specialized and innovative programs, NEC carries out its mission day in and day out with more than 270 staff to educate, support and nurture over 380 special needs and at-risk students. Mark Hodgkins is one of the directors at NEC, he is a Kissflow Power user we are proud to have. 🙂
Automate Work. Reduce Chaos
Drag & Drop. No Coding Required. Trusted by 10,000+ Companies.