Lincoln Financial
Approval Processes Made Easier and Faster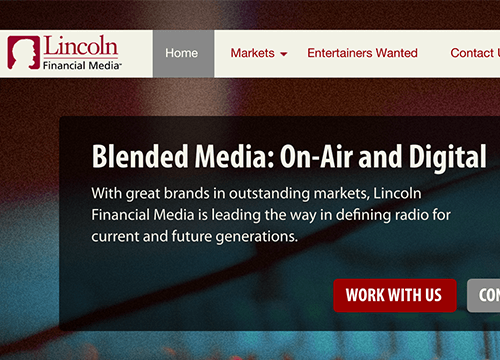 Industry Type
Telecom & Media
Number of Employees
1001-5000
Number of Apps Created
47
❝
Kissflow does exactly what we hoped. We are very happy with the product and support is quick to respond.
Matt & Remy, Lincoln Financial Media
---
With the growing complexity in media production, media organizations have been fishing for opportunities for digital transformation to tap the underlying potential in their business by streamlining tasks and automating repetitive processes. Through process automation, organisations look to untangle the knots in communication, retain data integrity, and track the flow of processes. During our recent conversation, Matthew Newsom and Remy Lawrence talk about the significance of transformation from paper-based business processing to automating business processes at Lincoln Financial Media.
Lincoln Financial Media is a wholly owned subsidiary of Lincoln Financial Group, an insurance and financial services company. Beginning with its first radio station in 1934, Lincoln Financial Media now boasts 16 radio stations, all in top 20 markets. Headquartered in Atlanta, GA, the organisation runs radio stations in the cities of Atlanta, Denver, Miami, and San Diego. The organization employs various professionals working from dispersed locations and uses Google Apps to keep everyone connected to the same reliable system. Since the organization's tasks being time sensitive, Matt and Remy were looking for a solution that would facilitate the approvals of tasks and processes from anywhere within the stipulated time, without falling off the guidelines and standards set by their parent organization.
Opting for a paperless workflow: Lincoln Financial Media made the smart move of shifting form Exchange to Google Apps. However, they continued to use paper for their internal workflow processes. Using paper-forms for the numerous process across their dispersed locations made it cumbersome. A lot of valuable time was spent in paper transactions, with personnel carrying approval requests from desk-to-desk, giving room for unwanted delay and papers getting piled up or lost. The participants in the paper-based-workflow found it increasingly difficult to keep track of their tasks and processes, often leading to errors. Choosing emails for collaborative working between the organisation's offices, scanning and printing papers at different junctures of the approval cycle, while ensuring the process fell well within the rules and tracks of the organisation. It simply wasn't working for them. There were just too many cracks for the process to slip through.
Managing & Mobilizing Through Process Automation:Matt and Remy chose Kissflow to automate processes in their organisation's workflow. The ability to structure workflow processes along the rules and regulations of their organisation with ease, reduced the possibility of processes falling through cracks. With the workflow participants having knowledge of each process' status, tracking the progress of tasks have become much easier, helping them identify where the delay is and what's causing it. Time sensitive processes at Lincoln Financial Media are now handled with less strain and much ease.
Kissflow has made it possible for Lincoln Financial Media to effectively draft approvals for orders in a timely manner and kept them within company regulations across the board. The organisation makes sales transactions a lot more quickly, right from start to finish. With the gap in communication reduced tremendously, it has brought in accountability. The participants no longer violate internal policies with regards to the workflows.
Matt and Remy wear different hats at Lincoln Financial Media. They have made the approval processes a lot more easier for over a hundred process participants at their organisation, saving hours of valuable time for CEOs'; CFOs'; Controllers and GMs'. They plan on automating as many processes they can at their organisation, making life a lot more simpler for the folks at Lincoln Financial Media. Remy and Matt are power Kissflow users who are focused on simplifying the flow of work at Lincoln Financial Media.
Automate Work. Reduce Chaos
Drag & Drop. No Coding Required. Trusted by 10,000+ Companies.