Jardines
Transforms Its Business With No-Code Development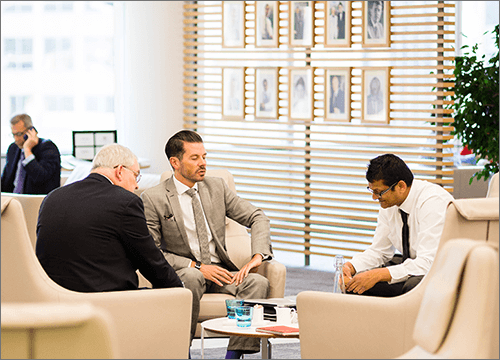 Industry Type
Consumer Goods
Number of Employees
234,000
Number of Apps Created
100+
❝
Our needs are fulfilled by Kissflow, we're able to use the platform to its maximum potential
Kelvin Kwok, Business Analyst
---
Jardines is a British corporation that holds multiple companies, mostly located in Asia. It's one of the world's biggest companies and is a regular fixture on the Fortune 500 list.
The Problem
Spanning across different physical locations with a wide variety of requirements, Jardines needed a software solution that allowed them to create custom business process apps for their specific needs, without having to create each one by hand.
"Our requirement was to have a platform that was easy to use so that we could set up all the workflow design without any coding," said Kelvin Kwok, Business Analyst for Jardines. They had multiple processes from all departments that needed automated, but the first task was moving away from paper forms.
Jardines wanted to move away from a coding tool because they wanted something much faster that non-programmers could use on their own. The programming side of the IT team was already busy with other tasks, and Kelvin needed a solution to churn out applications quickly.
The Solution
The first focus for Kelvin and his team was the IT forms. They wanted to use the tool internally to see how easy it was. "Creating the forms in Kissflow was very easy, so it was naturally a good fit for us. We were able to automate most of our departments."
After IT, they went on to create automated forms for HR, Finance, Operations, and many others.
At Jardines, Kelvin and his team would meet with the business owners and find their requirements. Then, they would quickly build a model in a matter of minutes to show to the business leaders.
Teams were very impressed at the functionality and ease of Kissflow, and they quickly scaled the number of processes to over 100.
Kissflow's no-code platform was the perfect solution, because they can support their own processes without the need to consult with IT for every change.
The Benefits
The no-code element of Kissflow and the simplicity of the layout are the key features Jardines loves about Kissflow. The no-code platform lets Jardine easily move forward in their digital transformation goals. They have expanded from the first automated process and are always on the lookout for more ways to use the platform.
Kelvin says, "Our needs are fulfilled by Kissflow, we're able to use the platform to its maximum potential."
Pressing On
With Kissflow, Jardines was able to improve and enhance their business operations, and provide a platform that empowered their business users to take control of their own business processes. As they continue to grow, Jardines will now look for more solutions that put the power of technology into the hands of those who know the challenges the best!
Automate Work. Reduce Chaos
Drag & Drop. No Coding Required. Trusted by 10,000+ Companies.