Elmbrook Schools
Automated Processes Make Work Easier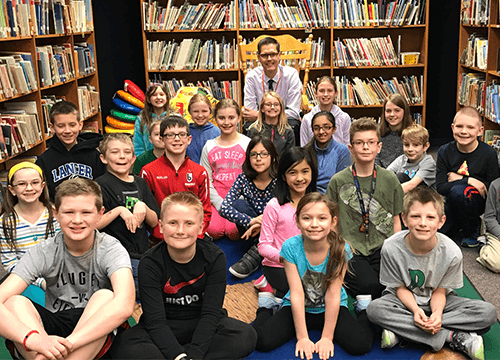 Industry Type
Education
Number of Employees
501-1000
Number of Apps Created
16
School districts have a lot of options when it comes to software. From schedule and course management to learning and development platforms to student information, there are so many opportunities for school districts to digitize their processes and move towards automation.
So why is it that so many processes in a school district are still manually handled with paper?
Elmbrook Schools in Wisconsin was using a lot of the most advanced technology out there to manage their core processes, but there was still a lot that was being left out.
Regular Processes
While scheduling management is a huge responsibility for a school district, there are dozens of other processes that happen every day that don't get the same attention. Elmbrook Schools needed to find solutions for processes like:
Transportation requests
New credit card requests
Mileage reimbursements
Field trip approvals
Expense reports
Fund requests
Teachers who required large print jobs were also faced with the difficult task of contacting the right person, sending the request over email, hoping that it was executed correctly, and trying to follow up by email and phone to pick up the copies.
Similarly, purchasing new software and hardware required a lot of paperwork and requests would take a long time to finish. The hardest part was often getting an initial quote from the IT team without an official request.
Audit Trails
Even those core functions that were automated with a digital system were lacking a system to approve significant changes. For example, if a student wanted to change a course, the scheduling software couldn't require the student to go through the process of sitting with a guidance counselor, getting special approval from parents/guardians, or ensuring that the reason for the change was recorded.
In another example, as Wisconsin moved away from a teacher union system, individual teachers had become responsible for negotiating their own salary. While Elmbrook's HR system handled all the payroll systems, they needed a robust system to track the process of a teacher collecting a portfolio of work and continued learning credits to present for a salary increase.
Simple Automation
Elmbrook Schools turned to Kissflow because it was the easiest way to plug all of the gaps. They didn't have the budget to buy separate software for every kind of process needed, and Kissflow's flexibility gave the school district what it needed to automate all of its auxiliary processes that were core to everyday functioning.
Now, Elmbrook Schools can use Kissflow to create automated workflows for any process that comes up without having to worry about extreme costs.
Integrations
Kissflow's ability to integrate with other software was key for Elmbrook Schools. Because Kissflow had the ability to communicate with their other core systems, they were able to create audit trails without having to manually pull information from one system and dumping it in another.
School districts around the country are pushing to be more streamlined and automated, but most school district software is too restrictive to certain functions to give the needed boost. Kissflow offers school districts like Elmbrook Schools a chance to bring automation to every process in the school!
Automate Work. Reduce Chaos
Drag & Drop. No Coding Required. Trusted by 10,000+ Companies.