Christian Church
Churches Give Kissflow Their Blessing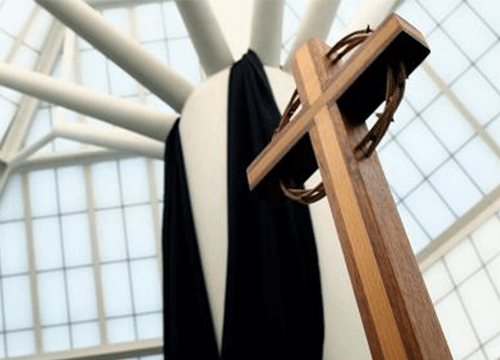 Industry Type
Religious Organization
Number of Employees
201-500
Number of Apps Created
41
❝
What used to take a week is now done in a day.
Shirley De Vries, IT Director
---
When a Church calls on you, you are certainly blessed. But when Christian Reformed Church in North America called us, we were quite surprised. Why would an organisation serving to the betterment of people and spreading God's word call a workflow solution provider? What could possibly be out of place in a church and how can Kissflow help them? We waited for the blessed souls at CRCNA to try our product for a while before we got in touch with Shirley De Vries to quench our curiosity.
CRCNA, a faith based not for profit organisation, has around 500 permanent employees operating from Michigan and Ontario and many others who support the organisation across various time zones. For an organisation that reaches out to millions, it is important that they have all their processes flowing smooth at all times.
It is imperative for any organisation, religious or otherwise, to know the state of each and every employee. By having knowledge on the employee's skill set and the area of expertise the organisation can improve, by and large, on productivity. Information such as this is of great use as it helps map available employee resource to employee requirement.
Employee Onboarding & Offboarding:
Usually, the HRD creates accounts for each employee, detailing the equipment and access codes provided to the employee, apart from the projects they have worked on and their field of expertise. A HR is required to fill in forms with the details collected from each employee, every time when one joins or quits the organisation. The HR will also have to constantly update the database when an employee shifts from one department or project to another. With most part of the process done on paper, it is bound to become cumbersome.
Shirley wanted a solution that would ease out the employee onboarding and offboarding process.The ability to create forms, workflows and track processes made Kissflow the best fit to her organisational needs. The ease of creating workflow processes in Kissflow helped Shirley bring down the lead time for Onboarding processes from 1 week to 1 day.
Shirley De Vries, is currently the IT Director at Christian Reformed Church in North America. She has a whole lot of experience in the IT field, we are glad she liked our product and feel blessed to be of help to an organisation that serves the mankind. 🙂
Automate Work. Reduce Chaos
Drag & Drop. No Coding Required. Trusted by 10,000+ Companies.